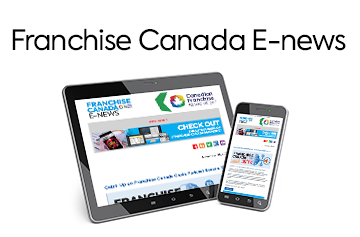 Deliver your message to more than 17,000 prospective franchisees!
Featuring industry news, success stories, and the latest franchise opportunities, each issue of Franchise Canada E-News reaches more than 17,000 subscribers twice a month.
With an average open rate of 27% and an average click through rate of 5%, advertisers reach an engaged audience of Canadians who are serious about their franchise search!
Benefits:
Reach a receptive, targeted audience of prospective franchisees from across CanadaReinforce your brand by ensuring it's regularly seen by Canadians interested in franchisingCustomize your message by switching up your artwork and copy in each issue to promote time-sensitive opportunities and events
Learn more about this powerful lead generation tool by contacting Nav Matharu at nmatharu@cfa.ca.

Thank you to the following members who are National Sponsors and support CFA throughout the year: