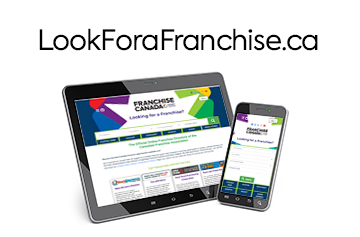 Premium Audience. Quality Listings. Premier Website.
As the official online franchise directory of the Canadian Franchise Association, LookforaFranchise.ca is a key resource for Canadians who are serious about buying a franchise.
Strengthened by the credibility only the CFA can offer, and fueled with targeted traffic through an aggressive marketing plan, LookforaFranchise.ca is one of the CFA's most powerful tools to connect you with your next franchisee.
Get the most value with an advertising package!
Save money and access exclusive perks when you bundle several enhancements into one comprehensive advertising package. As a package advertiser, you'll be able to:
Appear near the top of all relevant search results
Add unlimited images, text and videos to your listing
Receive a free Google pay-per-click campaign that the CFA will set up and administer
…and more! With packages starting as low as $600, there's an advertising solution for every budget.
To request a media kit, contact Nav Matharu at nmatharu@cfa.ca at or complete the form below.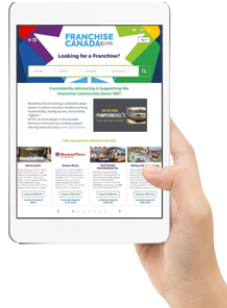 Thank you to the following members who are National Sponsors and support CFA throughout the year: