ALERT: CFA NATIONAL CONVENTION WILL NO LONGER TAKE PLACE APRIL 4-6, 2020 IN MONTREAL.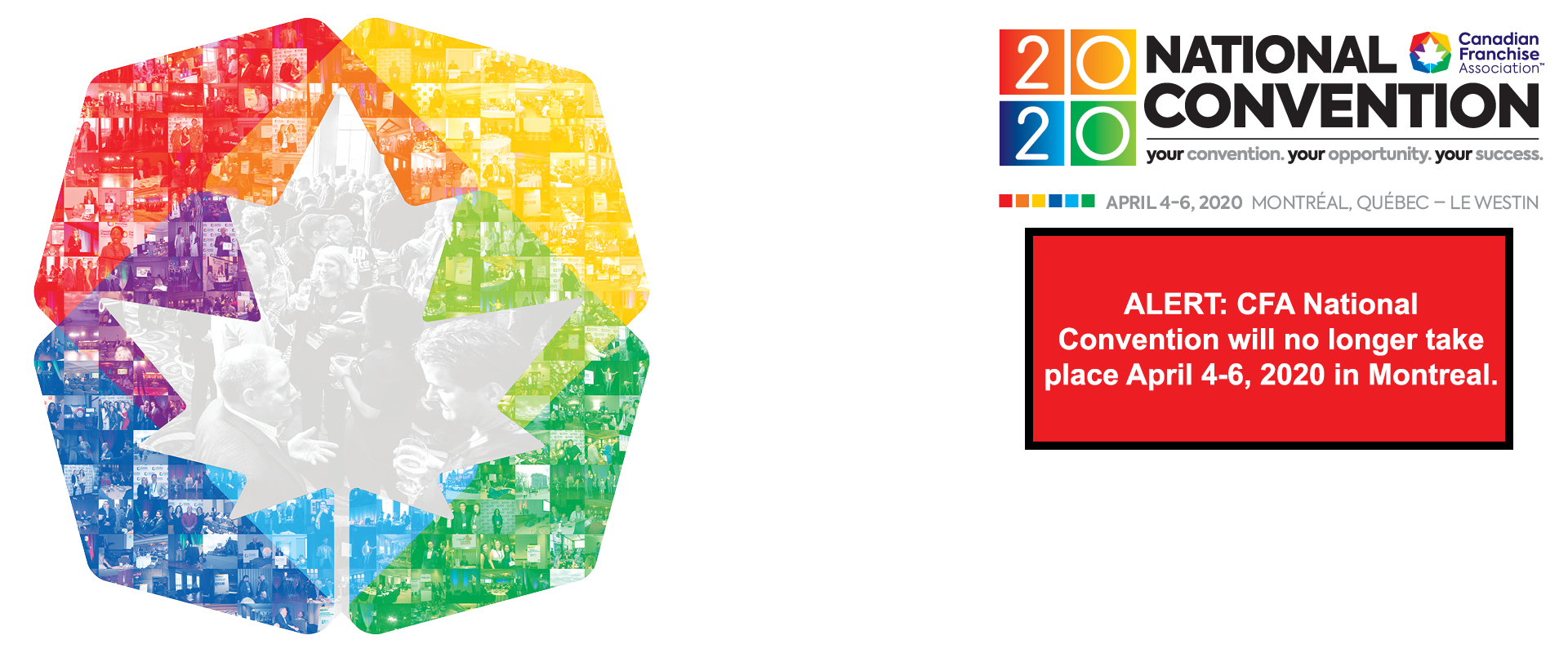 Because the safety and well-being of our attendees is our highest priority, we have decided that the CFA National Convention will not take place on April 4-6, 2020 in Montreal.
While we closely monitor the evolution of the COVID-19 situation, we are working together with the Board of Directors Executive team to explore other options for the Convention, such as deferring the Convention to a future date. That being said, we ask for your patience and understanding as we work through the planning process during this rapidly-changing situation.
We expect to have additional information in the near future. Please revisit this website for additional Convention updates as they are announced. A Frequently Asked Questions page has been set up to help you find answers you need.
Please contact Laurence Lavallee, Events Producer, at llavallee@cfa.ca for any other questions you may have.
The CFA also has a page of COVID-19 Resources to support the franchise community through these turbulent times. We are Better Together and United, We are Strong.

Thank you to the following members who are National Sponsors and support CFA throughout the year: