Leading Provider of Heating and Air Conditioning Service and Repair Offers Relief to Allergy-Ridden Households
WACO, Texas, March 15, 2018 /PRNewswire/ — Each spring, seasonal allergies take their toll on people across the U.S., but symptoms seem to be getting worse year after year. Due to global warming, pollen counts have increased in many parts of the country, making prevention more important than ever. While there are common rules to live by in the spring, such as keeping your windows closed, there are lesser-known culprits that are contributing to allergens in the home.
With spring approaching, Aire Serv, a Neighborly company and global franchise organization providing installation, maintenance and repair of heating, ventilation, air conditioning and indoor air quality systems, is keeping allergy-prone consumers in mind by offering its top tips for alleviating allergies in the home.
Start in the bedroom. The number of allergens that build up in your bedroom is tremendous, but it can be managed. First, encase your pillows, box spring and mattress in a sealed tight dust-mite-proof cover. This will prevent build up in an area that your face is touching every single night. In addition, make sure to wash your sheets once a week to rid your bedding of any unwanted allergens.
Vacuum and deep clean the carpet present in your home. You should vacuum carpets at least once a week.
Choose furnishings that are easy and accessible to clean. With you and your family spending so much time in the living room, cleaning essential pieces of furniture will prevent your furniture from being a source of sneezes.
Remove unnecessary clutter. Old knick-knacks and piles of clutter will collect dust. Store items that you wish to save in plastic bins and store in your attic or a storage unit.
Open windows and allow for cross ventilation in your home. The air quality inside your home is usually much worse than outside, so allow the fresh air to come in and purify your home.
As much as we love to have plants indoors to spruce up our home, this can be an area for mold build up. Find a new home for your potted plants or cover them with aquarium gravel to prevent mold growth.
Use a vented exhaust fan to remove cooking fumes and avoid moisture build up when cooking.
Having a hot, humid house is the perfect growth spot for mold and dust mites. Maintain a temperature of 68 to 72 degrees Fahrenheit. Replacing air filters monthly will also help with this problem.
Once you've taken the beginning steps to prevent allergens in your home, there is still a chance that pollutants could be hiding in your air ducts affecting your indoor air quality. Our professional technicians at Air Serv® can inspect your home and find where allergens are hiding, and prevent indoor allergies.
Since 1992, Aire Serv has offered premium residential and commercial services for every type of heating and cooling system. Home services, which include air conditioner repair, replacement and maintenance, are charged by the job and not by the hour. In addition, Aire Serv conveniently offers 24-hour emergency air conditioning repair and service to its residential and commercial customers.
About Aire Serv®: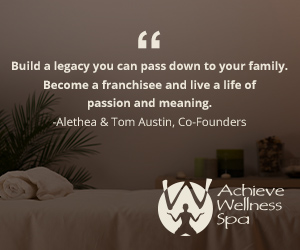 Aire Serv®, a Neighborly company, is a global franchise organization providing installation, maintenance and repair of heating, ventilation, air conditioning and indoor air quality systems. Recognized by Entrepreneur magazine among its "Franchise 500", Aire Serv franchisees provide services to both residential and commercial customers from more than 200 locations worldwide. Established by Dwyer Group® in 1992, Aire Serv is part of Neighborly, a community of home service experts, leveraging Dwyer Group's nearly 2,500 professional home service experts across 13 brands in the U.S. and Canada with a unique direct service function that provides consumers assistance with nearly all aspects of their home care needs. Neighborly brands include: Aire Serv®, Five Star Painting®, Glass Doctor®, Portland Glass®, Molly Maid®, Mr. Appliance®, Mr. Electric®, Mr. Handyman®, Mr. Rooter®, Protect Painters®, Rainbow International®, Window Genie® and The Grounds Guys®. Additional information about Neighborly can be found at www.GetNeighborly.com. For more information about Aire Serv, visit www.aireserv.com and to learn about franchising opportunities with all Dwyer Group's Neighborly companies, visit www.leadingtheserviceindustry.com.