Nation's Premier 'Learn to Swim' Franchise Continues to Expand and See Impressive Growth
British Swim School, the nation's leading "learn to swim" franchise company, is celebrating its 10th year in franchising in 2021. The first franchise location opened its doors in 2011, and since then, British Swim School has expanded to more than 215 schools across 23 states and Canadian provinces. The franchise system has enjoyed impressive growth in the first half of its anniversary year, having recently finalized the largest single franchise deal in the company's history in Charlotte, North Carolina while welcoming new owners in San Diego, California, Charleston, South Carolina, and Jacksonville, Florida.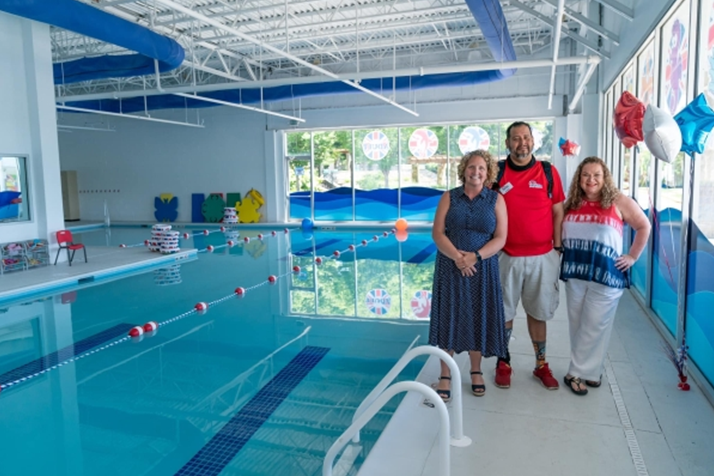 "Ours is a proven concept that allows our franchise owners to build a significant business while also serving a higher purpose in the community," said Brian Garrison, British Swim School President. "It's rewarding to reflect on our growth over the course of the past decade and the thousands of families we've impacted. I'm really looking forward to a bright future as we move into our next decade of franchising, and beyond."

British Swim School's first franchise owner, Bonnie Alcid, started with the company in the greater Washington, DC area. After simultaneously servings as the National Aquatics Director for several years, she now operates out of multiple British Swim School territories across Maryland and Virginia and recently opened a flagship pool in Germantown, Maryland.

"The new pool is gorgeous and was 10 years in the making," said Alcid, owner of several British Swim School locations. "I am honored to be the first franchisee, and now I am privileged to be someone who can mentor new franchise owners as they start their journey towards becoming business owners. I have believed in our model and teaching methods for over a decade now, and it's gratifying to have seen firsthand the growth British Swim School has seen during that time."
British Swim School, an elite swim school franchise brand, launched in England in 1981. It was then brought to the United States and Canada and eventually rolled out to more than 215 locations.

Research shows that participation in formal swim programs, such as those offered by British Swim School, can reduce the risk of drowning by 88 percent among children who are most at risk for accidental death by drowning. British Swim School teaches water safety and survival first and swim stroke development second. Students are placed in classes based on skill level.