Tony Valle, CEO of College Pro and longtime company executive of the brand, has launched the franchise organization's 50 Summers event to commemorate current and former owners, franchisees, friends, and family on Friday, November 12. The North American virtual call will mark the brand's history, and also provide those interested in franchise ownership with College Pro to learn more about new opportunities, and speak directly with Valle and his team. According to Valle, during 50 years in business, College Pro has provided entrepreneurial training and real-life business experience to more than 20,000 youth and businesspeople in Canada and the United States, becoming integral parts of the communities they serve.
In 1971, as a student, Greig Clark started the company as a summer painting enterprise. He then studied the viability of a larger student franchise model through a business school project at Ivey Business School at Western University in London. The idea was to provide the opportunity to foster and awaken the potential of student entrepreneurship, and deliver a service that a customer would accept from a student who is learning how to run a business. Today the company continues to build on the original business model in a contemporary marketplace with window cleaning and home services. The exceptional growth opportunity is available for college and university students to experience franchisee ownership in North America.

"College Pro continues to be a sophisticated way to approach building lifelong business and life skills needed in a fast-moving world. Our entire team has proven they can provide an outstanding service with a disciplined approach which focuses on helping build problem solving expertise in a real-world setting," said Valle. "We deliver residential services that a customer will accept from an often younger, diverse demographic. Our track record is consummate as we continue to attract and inspire current and future business leaders," he said.
"College Pro will continue to expand its direction and footprint through our current marketing and new offerings. We're proud to look to our next 50 years within the industry which, according to analysts is poised to grow by more than $4,730 billion from 2021 to 2025," he said. Valle added, College Pro is also driven by the advantages of online on-demand home services and an increasing number of start-ups entering the market.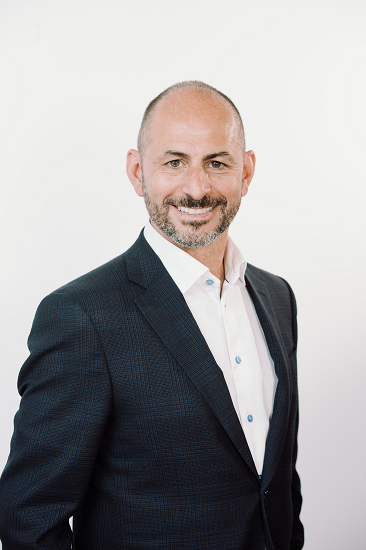 The November 12 online meeting is being synchronized with in-person meet-ups across North America acknowledging the thousands of people who, at an early age, had a shared experience of small business ownership, as they met and overcame challenges, received in depth business and skills training, and began the journey of realizing their potential.
The current day franchise concept is for franchisees to be connected to a coach with a proven method of running an owner-operator style business. College Pro's performance training model includes a specific focus on leading others, and for owners to gauge and add teams effectively. And it also incorporates developing skills, and laying a foundation for lifelong success alongside a team which provides support for a more independent role. Senior leadership support helps to grow each business and develop higher-level skills.
"We are a continuously reimagined learning organization with 50 years to refine our model. We have taken risks, had successes and challenges to overcome, and have been judged by the marketplace. We have had to satisfy customers, work with employees, and make a profit. The response continues to show positive results, and we believe the world still needs College Pro," Valle said.
According to Valle, the COVID-19 impact on business practices cannot be overlooked. "As innovators in the window cleaning and home services sector, College Pro entrepreneurs are recruited, trained, and coached in a remote or online model, with in person training as required. Small group training is also held with hygienic and social distancing guidelines as defined by public health," he said.
During pandemic concerns in the workplace, College Pro has evolved its practices to meet the highest level of public safety in each jurisdiction in which it operates to ensure the necessary precautions for its business owners and customers' safety and health. Valle is committed to the company's focus to "do no harm" and a strong historic safety record for operators, potential franchisees, and customers while delivering services to thousands of clients. Online estimates, masks for crews, and a contactless experience responsibly serves all teams and customers.
Currently with 125 student franchisees, and several multi-year franchisees set to launch, Valle is expanding opportunities with a select group of interested parties, including young people seeking to start their own business alongside seasoned professionals looking for a new career or business opportunity.
The virtual Zoom call in November will include numerous entrepreneur 'alumni' speaking with participants about shared memories, current operations, and future plans. Valle adds, "We have a modern, multi-generational and collaborative organization and we recognize all communities and work to incorporate social purpose, diversity, and local initiatives."
The future of College Pro is being consciously constructed in harmony with major societal changes which have positively changed the future of work and the opportunity for entrepreneurial action. The company, its employees and franchisees participate financially and through volunteer time with charitable organizations, serving those in need throughout Canada and the U.S.
For more information and to participate in the 50 Summers anniversary and franchise opportunity call, contact Clarissa DiGioacchino, Community and Marketing Manager at (647) 567-1105 or email cdigioacchino@collegepro.com. Visit the website at www.collegepro.com.
College Pro is a member of Clear Summit Group, based in Toronto, ON. Clear Summit Group is a seven-brand portfolio company that works with emerging and growth companies globally,      and a focus on developing and equipping businesses, founders and leaders in customer centric enterprises to build prosperity for everyone in system. Valle is expanding outreach to alumni, and their networks, to encourage interested parties to explore remarkable growth opportunities for franchise ownership and key corporate employment roles. For more information, visit the website at www.clearsummitgroup.com.
Contact:                                                                                                                                             
Tony Valle, CEO                                                                                                                        
(416) 564-5879                                                                                                                                              
tvalle@collegepro.com