Franchisee-driven passion for charitable programs has tails wagging for Pet Valu

By Andrew Schopp

From finding furry friends a forever home to spearheading national charitable campaigns across its vast franchise network, pet food and supply retailer Pet Valu considers giving back to the community a part of its DNA.
When it comes to Pet Valu's dedication to the well-being of pets across Canada and the United States, the numbers speak for themselves: more than $24 million raised by various fundraising programs, forever homes for more than 37,000 pets, and $648,000 donated to pet rescue centres in Nova Scotia, Ontario, Alberta, and British Columbia for purchasing new vehicles.
According to Rose Ferrante, vice president of marketing at Pet Valu, the franchise's impressive track record of giving back is driven by its network of dedicated franchisees. With 360 franchise locations across Canada, Pet Valu has taken on the responsibility of being the voice of the country's four-legged companions.
"We don't want to just open a store, we want to be a part of a community. Helping people and pets is how we do that," explains Ferrante. "Our charitable programs are a badge of pride for our team of animal care enthusiasts – we often hear it's one of their favourite things about us as a company. We also suspect that there is something particularly generous about pet parents – maybe it's inspired by the love and devotion our pets give us."
In May 2020, Pet Valu received the Canadian Franchise Association (CFA) Outstanding Corporate Citizen Award. The award is given annually to a franchise system that has demonstrated genuine and ongoing concern and support for a community or social service group. Award recipients are selected based on their philanthropic innovation, support, and impact on the community on a local, regional, national, or global scale.
Pet Valu received the award, in part, to recognize the franchise's work with the Lions Foundation of Canada Dog Guides, a national charity that provides guide dogs to Canadians with disabilities. The Lions Foundation partners Canadians who are blind, visually impaired, deaf, or hard of hearing with guide dogs, who also act as critical tools for individuals with other disabilities, such as epilepsy, type 1 diabetes, and children with autism. Service-trained dogs are also specialized to help individuals whose movement is impaired.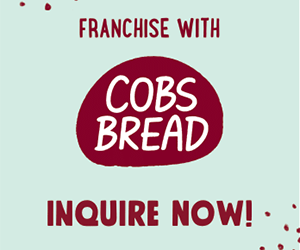 By donating 100 per cent of proceeds generated by Pet Valu's popular annual "Give-What-You-Can" calendar, in-store branded bandana sales, and other initiatives, the franchise has sponsored more than 135 life-changing dogs for Canadians with medical or physical disabilities across Canada.
The bread and butter of Pet Valu's fundraising for the Lions Foundation is the annual Pet Valu Walk for Dog Guides, their biggest fundraiser of the year. Held in 300 communities across Canada, Pet Valu proudly puts on the event where teams walk in support of Pet Valu fundraising initiatives. This year, in the wake of the COVID-19 pandemic, the event shifted to a "virtual walk" to honour social distancing practices.
"Franchisees are really the driving force behind all of our charitable initiatives and do an amazing job every year," says Ferrante. "Our franchisees are so generous and thoughtful, they are always looking for ways to go above and beyond for their community. During the COVID-19 lockdown, some franchisees delivered special Easter treats to their customers or neighbours. Recently,  one of our Toronto stores delivered catered meals to the medical team at their local hospital. We've also sent dollars and donations to areas in need, such as wildfire relief in British Columbia and Fort McMurray."
Looking ahead, Ferrante says Pet Valu will continue to look to its franchisees to make giving back to the community a key part of the franchise system. She adds how one of the great things about the franchise business model is the ability to spread charitable efforts across a vast network of dedicated franchisees.
"One of the best things about being a franchise business is we have business partners in communities across Canada," she says. "Next time one sees an issue or cause that would benefit from our help, we'll make it happen."