In the wake of COVID-19, Boston Pizza franchisees are stepping up to support their communities
By Andrew Schopp
The global economy has been hit hard by the COVID-19 pandemic. Perhaps hit harder than others, the foodservice industry has felt the brunt of the impact, with provincial governments enforcing the shutdown of dining rooms across Canada. Still, despite having to shut their doors to dine-in patrons as part of protective measures across Canada to flatten the curve of COVID-19, the foodservice franchise community has stepped up in a big way to lend a hand during the crisis.
For Boston Pizza – an iconic casual dining brand with more than 390 franchised locations across Canada – stepping up to give back to local communities during a time of great need is par for the course for franchisees across their system.
"Community is one of our four brand pillars and is probably a big reason for our success as a brand over the decades," explains James Kawalecki, vice president of marketing at Boston Pizza. "We champion the fact that our franchisees are such critical members of their local community. You do not get into the restaurant business if you do not want to be an active member of the community."
While the world practices social distancing to help flatten the curve of the COVID-19 pandemic, everyday heroes are on the front lines working tirelessly to keep us healthy and safe. Over the past few months, while navigating the new franchising landscape formed by the pandemic, Boston Pizza franchisees across the country did their part by donating meals to front line essential workers, healthcare professionals, and first responders to show just how much their hard work through these difficult times is appreciated.
In Saskatchewan, for example, a group of Boston Pizza franchisees fed frontline workers heart-shaped pizzas, with a percentage of the product's sales from the public going to support them. In Ontario, franchisees coordinated food donations to over 60 long-term health centres across the province, which Kawalecki notes, were hit particularly hard by the pandemic. And in Manitoba, Boston Pizza partnered with local food banks to collect food for those in need and fed the food bank team.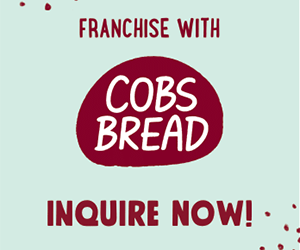 Kawalecki also notes how with kids home 24 hours a day, Kids Help Phone has had an almost 350 per cent increase in calls during COVID-19. Boston Pizza franchisees have stepped up here as well as part of a national campaign to donate $1 from the sale of every "smile pizza" to the organization.
What makes these initiatives so special, Kawlecki says, is that efforts by franchisees across the Boston Pizza system to give back to the community are entirely franchisee driven.
"Many of our franchisees had to close temporarily while they figured out the new landscape, or were severely impacted in sales," he explains. "However, instead of focusing on the negative impacts of COVID-19 on their business, they immediately turned to the community to support it. From the head office standpoint, we're overwhelmingly proud of how our franchisees were self-starters to help out and become active members of their communities."
Giving back has always been a priority for Boston Pizza. This year, the Boston Pizza Foundation is celebrating its 30th anniversary and has raised and donated $30 million over that period. In 2014, the Foundation took its charitable contributions one step forward by unveiling the Boston Pizza Foundation Future Prospects program. In partnership with four national organizations, including Big Brothers Big Sisters, Kids Help Phone, Live Different, and the Rick Hansen Foundation, the Future Prospects program was developed to provide mentoring programs and positive role models to youth, and has become a fundamental part of Boston Pizza for franchisees, employees, and Canadians from coast to coast.
"It's part of our brand DNA. It's something that our brand puts a ton of importance on," says Kawalecki. "This is something our franchisees feel passionate about. They take up the cause and we don't have to push them there. It's such a strength of our brand and the franchise network."
With provincial governments across Canada beginning to loosen restrictions on restaurants, Boston Pizza locations are beginning to reopen. The franchise is now serving guests across Canada following all public health guidelines, including reduced capacity, while continuing to offer curbside pickup and other measures to protect the health and safety of its guests.
As Boston Pizza franchisees shift their operations to adapt to "the new normal," they'll continue to be the primary driver of the franchise's dedication to giving back and being active members of their local communities, explains Kawalecki.
"At BP our philosophy is to fuel that fire and the passion our franchisees have where we can. We'll continue to support them to support the right causes at the right time across the country."