Franchise Canada highlights senior services franchises that provide care, comfort, and safety for Canada's booming senior population
As the baby boomer generation in Canada continues to age, their need for senior services will continue to grow as well.
Today, many seniors are opting to live at home as they get older, hoping to keep their dignity and comfort into their later years. However, everyday tasks become increasingly difficult to do alone and a helping hand from a caregiver can provide a comfortable living experience. These senior services also provide additional support to seniors' families, for those who can't be there for their elderly family members every day.
From in-home care services to assistance with daily tasks and household management to simply providing companionship to those in need, these senior support franchises allow franchisees to build their own business while making a significant difference to the elderly population in their communities.
Join Franchise Canada as we explore senior services franchises that support aging Canadians from coast to coast.

Always Best Care Senior Services
Always Best Care Senior Services offers a combination of non-medical in-home care services and assisted living placement services. With individuals in the baby boomer generation having an overwhelming desire to stay independent and age at home, they're setting the stage for decades of growth in senior services.
Franchisees with Always Best Care are offered three revenue streams to service their clients, protected referral sources to service customers inside and outside their territories, and low start-up costs. Franchisees receive access to ongoing lead generation activities, webinars, continuous specialized training for staff, leadership conferences, meetings to identify best practices, and much more.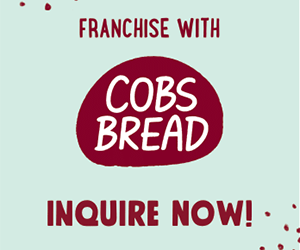 Learn more about Always Best Care franchise opportunities
Comfort Keepers
At Comfort Keepers, their mission is "Elevating the Human Spirit" for loved ones to remain independent in the comfort of their homes. They have built a business system with the purpose of making a positive impact on the lives of their clients. Their Franchise Partners operate with the goal of helping seniors retain their dignity and independence to thrive in their later years of life.
Comfort Keepers is an established and leading brand, with a proven system that provides a framework for franchisees including start-up, ongoing support, and continuous training. Franchisees join a Canadian-based management team that's been operating since 2004 and are offered a rewarding business of helping others while achieving their own dreams in a demographically expanding industry.
Learn more about Comfort Keepers franchise opportunities
Driving Miss Daisy Seniors' Transportation
Since 2002, Driving Miss Daisy Seniors' Transportation has provided transportation in the non-medical senior service industry, offering through-the-door services to seniors and disabled individuals. The franchise operates with the vision and mission to preserve independence and prevent social isolation through quality assistance, accompaniment, and companionship services.
Driving Miss Daisy is based in Alberta and has new and existing franchise opportunities available throughout Canada. Franchisees are offered low start-up costs, a home-based business model with low overhead costs, a predominately cash-based business, exclusive territories, and no medical or health care experience required.
Learn more about Driving Miss Daisy Seniors' Transportation franchise opportunities
FirstLight Home Care
FirstLight Home Care is a non-medical home care provider that offers affordable care for not only seniors, but any adult aged 18 or older who needs additional support with their daily living lifestyle. It offers services for senior care, personal care, respite care, specialized dementia care, and family caregiver support.
Since 2010, FirstLight Home Care has achieved steady growth, with more than 240 locations operating in Canada and the United States. Their mission is to establish 150 more franchise locations across Canada. The franchise focuses on caring for their franchise owners, employees, and clients, and monitors the quality of its services to create caregiver retention for satisfied clients and franchisees.
Learn more about FirstLight Home Care franchise opportunities
GEM Health Care Services
GEM Health Care Services is a full-service company offering private health care, home care services, workplace health and wellness, and institutional relief staffing. As private health care increases in demand and the senior population requests private and government-funded services, GEM looks to provide a variety of services to those in need.
Ideal franchisees with GEM Health Care Services have entrepreneurial experience, sales experience, a passion for health care, leadership qualities, and are looking for a change and a fresh challenge. GEM is ISO certified, which allows it to bid on provincial government contracts, putting the franchise system at an advantage above competitors without full services or quality system accreditation.
Learn more about GEM Health Care Services franchise opportunities
Heart to Home Meals
At Heart to Home Meals, food is prepared with seniors in mind and caters to their special dietary needs and restrictions. The brand operates with the belief that life should get easier as you age. They deliver delicious and nutritious frozen meals, soups, and desserts directly to seniors' homes, helping to make a difference in their everyday lives.
The benefits of franchising with Heart to Home Meals include enhancing social values by making a real difference in the local community, strong growth through operating in the fastest-growing demographic sector in Canada, a partnership with the freedom to run the business independently but with the support of the franchisor, and great earnings, including national advertising and start-up support.
Learn more about Heart to Home Meals franchise opportunities
Home Instead
Home Instead provides the rare combination of an outstanding business opportunity combined with creating a meaningful franchising career. The brand was created with the goal of letting seniors live independently while providing peace of mind to their families, through trained caregivers for older adults when their family can't be there.
Franchisees with Home Instead join a network of more than 1,100 independently owned and operated franchised businesses that provide more than 90 million hours of in-home care services to seniors around the world. Ideal franchisees are those with the vision and drive to make a difference in the lives of Canada's older citizens.
Learn more about Home Instead franchise opportunities
Just Like Family
At Just Like Family, the brand stands for caring and loving caregivers who work closely with their clients and the clients' families. Just Like Family provides in-home care for the elderly and others who need assistance with daily living activities, such as home and health care, overnights, and live-in services. Staff members strive to become helpful members of the family network by easing responsibilities as needed, to help open up lines of communication and offer methods of coping in times of struggle.
Franchising with Just Like Family offers benefits including no necessary experience, prime territories, growth potential, proper training and ongoing support, established brand processes, and exceptional on-boarding procedures and business strategies.
Learn more about Just Like Family franchise opportunities
Living Assistance Services
Living Assistance Services provides much needed care for Canada's population of seniors, by allowing them to stay at home in their later years. With 20 years in business, the brand began with the wish of letting clients grow older in their homes with the safety, independence, comfort, and dignity that comes from having a personal support worker to care for the clients and families in need. 
At Living Assistance Services, franchisees are offered the demographics and ongoing support to ensure financial success. They'll receive the heartfelt experience and genuine happiness that comes from making a difference in the lives of seniors.
Learn more about Living Assistance Services franchise opportunities
ONESource Moving Solutions for Seniors, Professionals and Families
ONESource Moving Solutions for Seniors, Professionals and Families are professional move managers who can plan, coordinate, and organize every detail of their clients' moving process. The brand offers a menu of services that are customized to meet individual needs and budgets, acting as a one-stop solution that ensure every part of the moving process is done efficiently to ensure a positive experience.
Franchisees with ONESource are provided one week of intensive training, quarterly meetings with other owners and franchisees; the opportunity to shadow on the first move; the right to using the brand's marketing materials, contracts, forms, and processes; and ongoing support from head office.
Learn more about ONESource Moving Solutions franchise opportunities
Qualicare
Qualicare provides home care services for every need around the house or through more specialized attention. Clients can receive support with daily tasks and household management, companionship on personal outings, family care coordination, and specialized health care. Qualicare offers professionally coordinated services, year-round 24/7 support, and solutions for every need.
Franchisees with Qualicare are offered a unique 360° approach through non-medical, medical, and concierge services; continued success with the business model, allowing franchisees to own more than one territory; best-in-class support through comprehensive training, one-on-one support and clinical advisors; and a values-driven brand that places importance on franchisee satisfaction.
Learn more about Qualicare franchise opportunities
Right at Home Canada
Right at Home Canada is a home health care company with a focus on wellness for seniors and those in need of personal assistance. The Right at Home care team provides services including companionship and homemaking, errands and transportation, physical support, Alzheimer's and dementia care, nursing and therapy, specialized care, and hygiene and personal care.
Franchisees with Right at Home benefit from 17 years of international experience, a local Canadian head office, and a proven system to help franchise owners provide exceptional care to their clients. The brand's strategic franchise model is a great opportunity for those with business acumen and a drive to operate a health care franchise, with a friendly focus on Canada's senior population.
Learn more about Right at Home Canada franchise opportunities
Senior Care Authority
Senior Care Authority provides a platform and program that assists the elderly and their families in transition. The brand's offerings include identifying the distinctive home-care services and independent/assisted living care community needed for clients. Using a unique, referral-based service helps simplify and eliminate stresses associated with the process of finding the right centre or home care during transition.
Franchising with Senior Care Authority provides a proven system, world-class support, and a personally gratifying experience for franchisees looking to make a difference in their community. The nationally recognized brand offers multiple revenue streams, abundant training, and ongoing marketing and technology support.
Learn more about Senior Care Authority franchise opportunities
Transition Squad Downsizing Services
Transition Squad Downsizing Services is a full-service downsizing company that helps clients, including seniors, their executors, and empty nesters, to downsize and find a new home for their belongings while maximizing the sale price. The brand's menu of downsizing services is packaged based on each client's individual needs.
Transition Squad's specialty is in helping clients sell their belongings through the online auction platform, estate sales, and the Virtual Consignment Auction House. Franchisees with Transition Squad are offered two types of franchise offerings: mobile services operated from a home office with a small team of casual helpers and a physical Consignment Auction House, where items are stored for consignment or as purchased inventory that's sold through the auction platform.
Learn more about Transition Squad Downsizing Services franchise opportunities