In mid-October, the Angus Valley Montessori Schools corporate team together with its Franchise Owners of the Pickering, Vaughan and Milton locations held celebrations. Ribbon-cutting ceremonies attended by local politicians, parents, educators, and children marked the One Year Anniversary of Pickering and the Official Grand Openings of Milton and Vaughan.

The three GTHA locations are the first franchises to begin operations for this Canadian education franchise concept. "We are very proud of these schools. The welcome they have received from local families has been outstanding," said Murtaza Hasan, Founder speaking on behalf of the Franchisor. "If we can complete construction, set-up classrooms, train franchisees, and safely open these pre-schools all during Covid-19, we are uniquely prepared to achieve our goal to expand in the next couple of years," he added.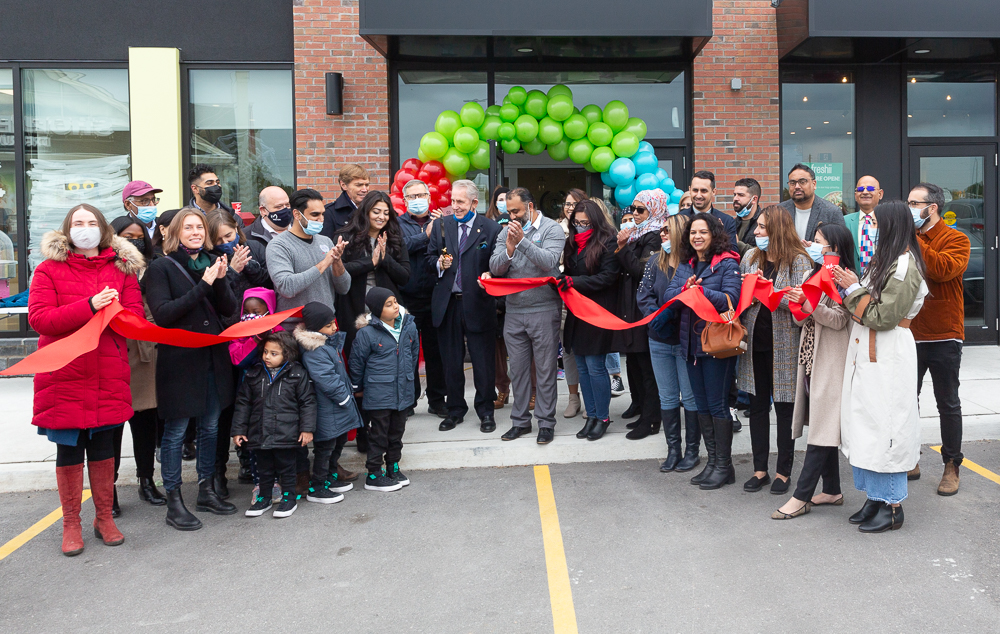 Attendees at each event, had the opportunity to meet the local school's team, learn more about the daily programs, and tour the bright and spacious facility.
AVM Schools are licensed for approximately 130 children. Stimulating and nurturing infant care is available for children over 6 months old. AVM Schools deliver a specially planned Montessori curriculum applying Gardiners Theory of Multiple Intelligence for children up to 6 years. Schools offer before- and after- care for ages 4 to 12 years as well as fun-filled Kids Camp in the summer months, March break, and December. Annual highlights for parents and students include the winter Holiday Concert and summer Family Appreciation Day.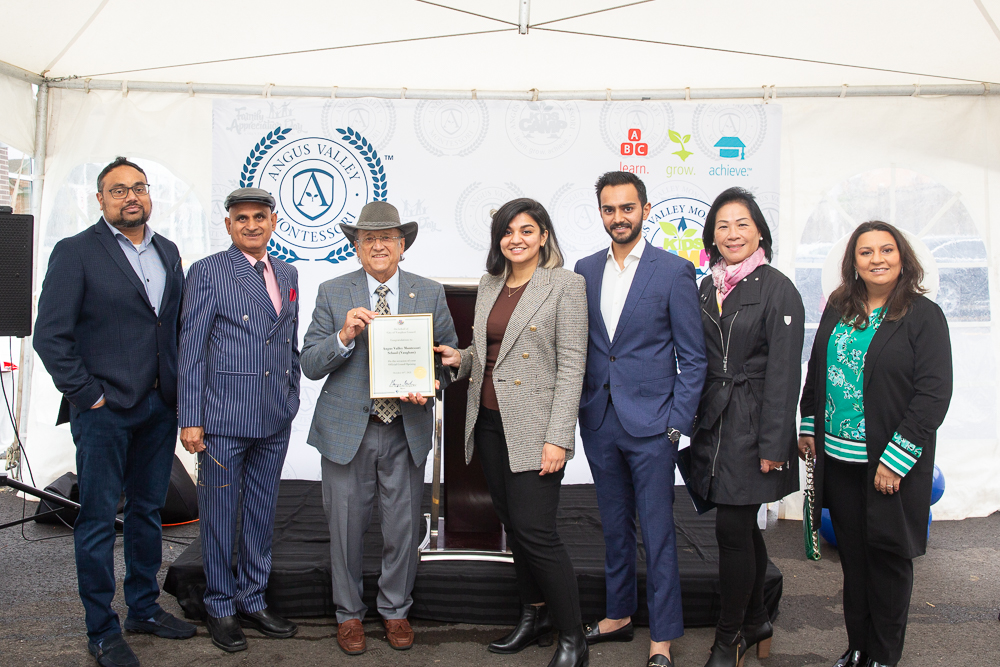 The schools are designed to support the many facets of a Montessori program for each age group. Classrooms are orderly, and well equipped to nurture children's physical, social, intellectual, and emotional development. Every location has secure, private playgrounds, as well as a library/resource centre. The on-site kitchens feature the latest cooking technology where nutritious hot lunches and snacks are prepared fresh daily from recipes developed for AVM by Executive Chef Guillermo Russo who also oversees food safety and quality control.
AVM Schools Educators include those who have completed the qualifications for the Canadian Council of Montessori Administrators (CCMA) and Montessori Accreditation Council for Teacher Education (MACTE) and Registered Early Childhood Educators (RECE).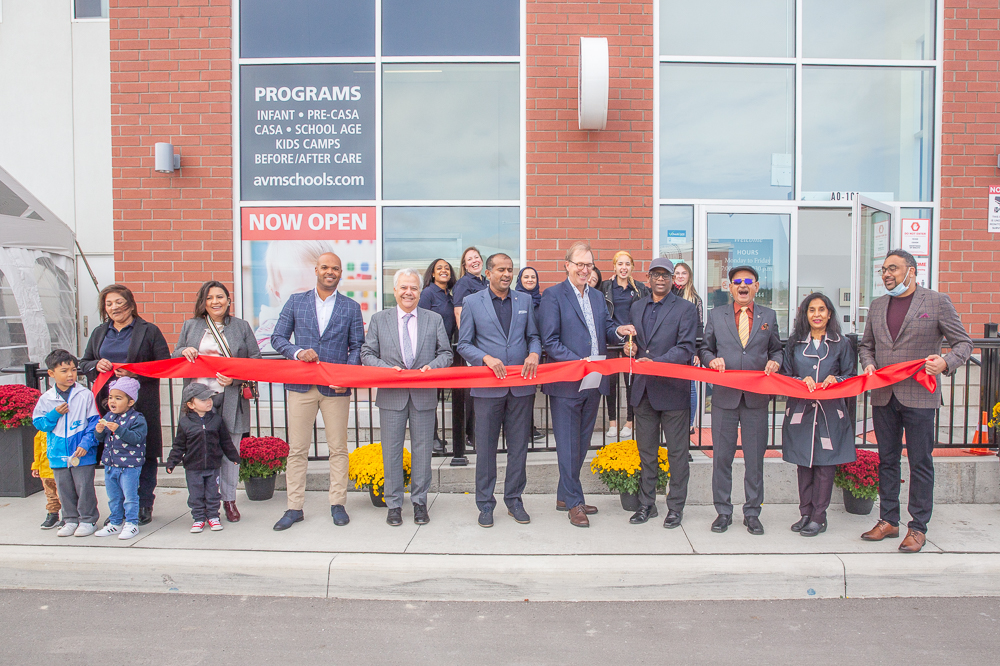 Now accepting enrolments, AVM Schools aim to ensure children receive the best possible foundation on every level, so they are inspired for a lifetime of learning, growing, and achieving. Parents benefit from having reliable and supportive childcare in a building custom designed by professionals who are fluent in creating physical spaces for younger age groups.
Locations:
AVM Milton, (Milton Mall) 55 Ontario St. South, Milton, On.
AVM Pickering, 2560 Brock Rd., Unit 101, Pickering, On.
AVM Vaughan, 1-9630 Dufferin St., Maple, On.
AVM Uptown, Yonge Sheppard Centre, Toronto, On. – COMING 2022
For more information and to learn about Franchise Opportunities visit avmschoolsfranchise.com. Contact info@avmschools.com and 1-833-819-AVMS (2867)