By Stefanie Ucci
There are dozens of industries that franchisees can invest in, many of which provide important and meaningful services for their customers. We introduce you to female and new Canadian franchisees whose diverse backgrounds are just the beginning of their inspiring stories as they invested in businesses that make a real difference in their communities.

Debbie Bell, Comfort Keepers
For Debbie Bell, her background in the corporate world combined with a love for homecare made her the ideal candidate to join the Comfort Keepers team. Bell is currently in her sixth year as a franchise owner in Winnipeg, Manitoba and says that she's "loved every minute of it. Best thing I've ever done in my life."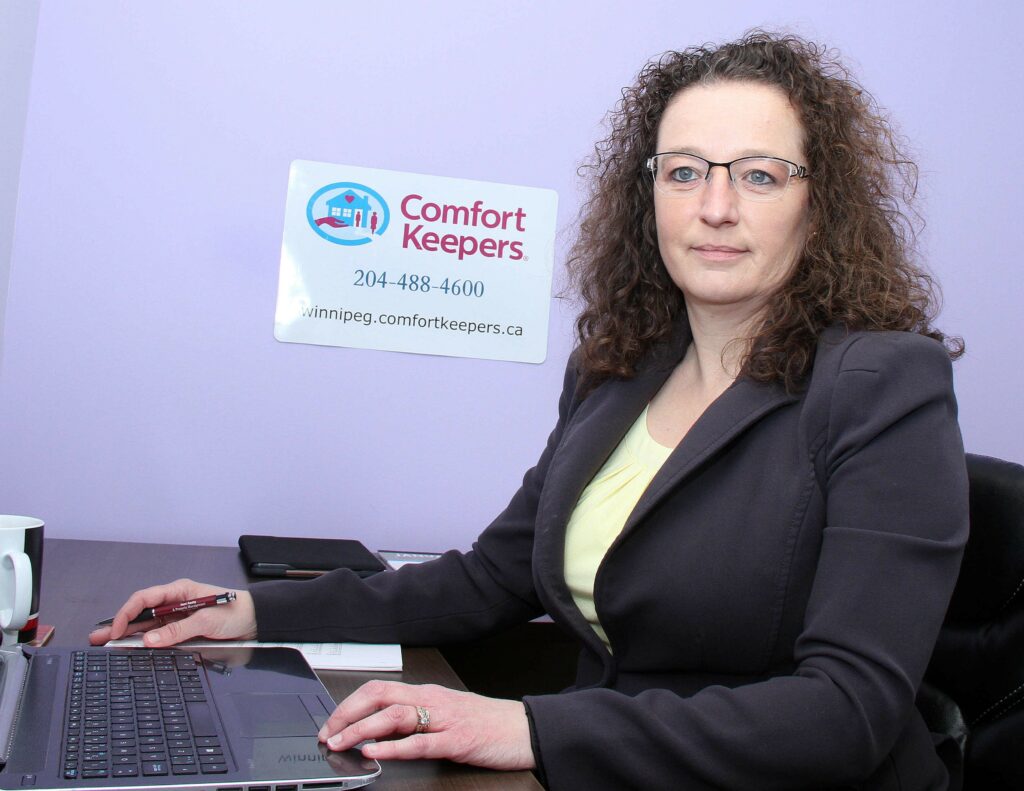 Bell's franchise journey began when she and her husband were looking for a senior homecare company to hire for her in-laws. "That's when I started researching and came across Comfort Keepers and fell in love with their whole philosophy and idealism. I love this; it allows me to get into helping other families who are struggling," says Bell.
Throughout the years, Bell says she's had lots of successes and achievements, including three years of top sales and relocating a large group of caregivers up to Thunder Bay, Ontario. "We did that for a year and a half so that was a very big challenge, but we did it."
Now, Bell looks towards the future, where she hopes Comfort Keepers will become a household name. "There's a lot of people out there that don't know this is even available," explains Bell. "The system has always stated that mom and dad live at home, and they need to go to long term care when they can't function anymore. And that's not the case. Keeping them at home is one of the best things you can do."
As a female business owner, Bell says she believes "there shouldn't be distinction between a female and male business owner, or an ethnic background. To me, it's all the same and it's the individual person that brings experience. We have a mix of male and female owners but it's good to see women owning the franchises and not just working for them," says Bell.
Gaurav Tyagi, Comfort Keepers
When Gaurav Tyagi immigrated to Canada from India in 2013, he had a variety of knowledge under his belt. With an IT background, Tyagi had the skills that offered him a range of jobs, but he ultimately had the drive for entrepreneurship.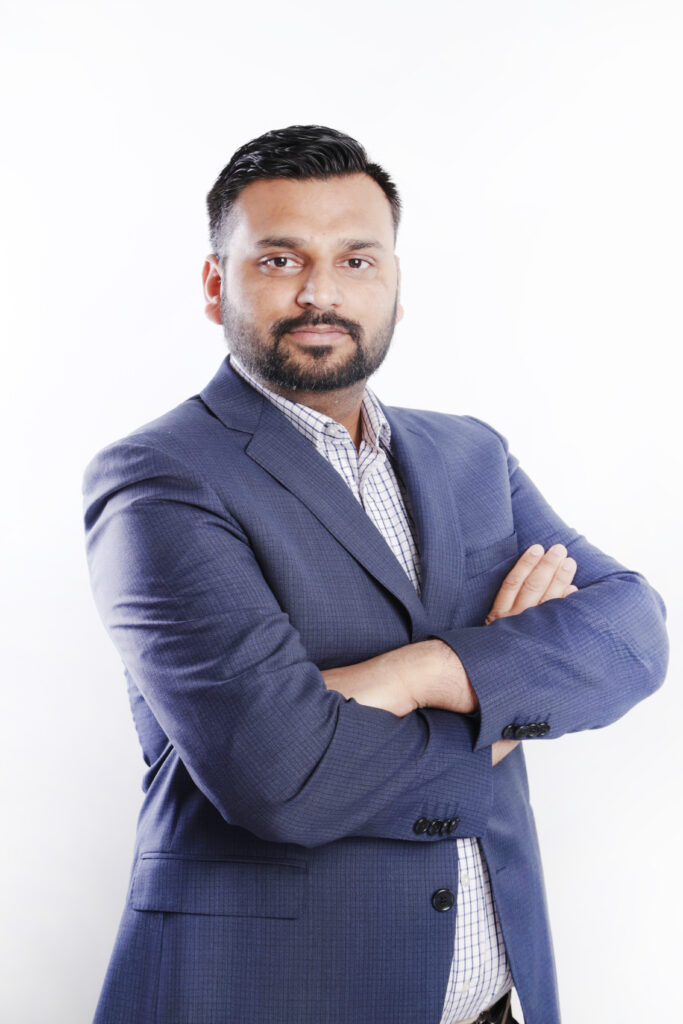 In October 2020, amid the second wave of the COVID-19 pandemic, Tyagi opened his own Comfort Keepers franchise in downtown Hamilton, Ontario with a desire to help seniors in his community. "I started thinking, 'how can I help?' and to be honest when your parents are back in India and you can't do anything, you can just talk to them online, I started feeling more for the people who were suffering in old age homes," explains Tyagi.
Tyagi says joining a senior care business with little experience in the field was a challenging endeavour, but he praises the strong support and proven system from Comfort Keepers that made it possible.
As for advice Tyagi has for aspiring entrepreneurs: "If you think you'd rather be a job giver than a job seeker and help your community, just see what you love the most. Understand which companies share the same values."
He adds that most immigrants who are new to Canada usually land in and around the Greater Toronto Area, but he advises that you don't need to stay there. "It's not like you have to serve one million people to make a difference. A small town of 10,000 people can also give you the growth targets that you're looking at."
Working with Comfort Keepers allows Tyagi and his team of caregivers to help "elevate the human spirit" in seniors, as the brand's tagline goes. "We [franchisees] are not taking risks," says Tyagi. "We're just finding the right opportunity to get our success story together."

Eugenia Ordonez, Scholars
Before Eugenia Ordonez moved to Canada nearly six years ago, she used her business background to work for a variety of household name brands in the marketing and advertising industries. After immigrating here from Mexico, Eugenia developed a desire to become a business owner. In November 2020, she opened her Scholars franchise and made her dream come true. Scholars is an education franchise that offers tutoring and mentoring for students of all grades in any subject area.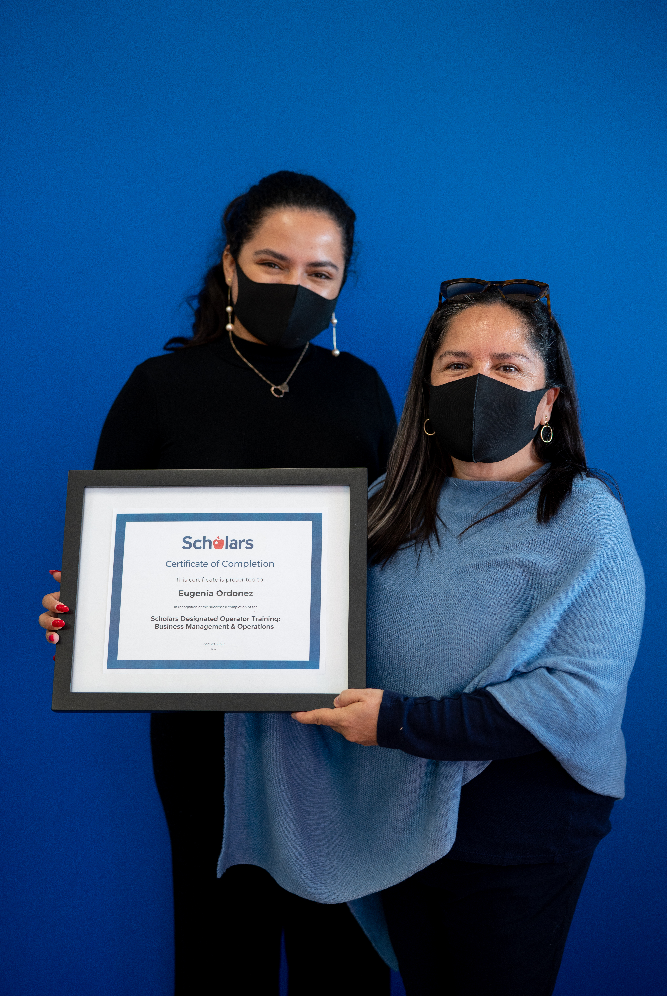 With Scholars, Eugenia says she was welcomed with open arms and reflects on her positive experience when she decided to become a franchisee. "I'm a 55-year-old, Mexican, single mother who just arrived in Canada, and I'm trying to open a business and Scholars embraces me and helps me do everything," says Eugenia. "Nobody stopped and said, 'hey are you sure?' It was so open, easy, and welcoming and that's what I loved."
Eugenia lived in many countries before landing in Canada, including Portugal and Brazil, before moving to Mexico, where she worked in the family business for 15 years. Once in Canada, she lived in Oakville, Ontario, and then eventually moved to Niagara-on-the-Lake when her daughter left for university. As luck would have it, Eugenia moved close to where Scholars was looking to open a new franchise in St. Catharines.
It was while managing businesses in Mexico that Eugenia learned how nice it is to be her own boss. "I never want to go back to working for someone else if life allows me to. I will try as hard as I can to always be my own boss. So that's one of the main things that attracted me to a franchise."
As a new Canadian, Eugenia says her biggest challenge was the build-out process, including how to work with contractors, construction teams, architects, materials, timelines, and permits. She adds that doing payroll posed a challenge, as she knew how to do it in Mexico really well, but it was different in Canada. 'So, learning everything from scratch was really difficult," she says.
Fortunately, Eugenia has the strength of franchising and the Scholars head office team to support her. She praises Scholars for reacting quickly to the COVID-19 pandemic and migrating to the online platform that she was trained on and could use following her franchise's grand opening, which occurred during closures from the second wave.
Eugenia's biggest advice for anyone looking to join the franchising community is to "Do research and know your numbers. You should be aware that you need to have enough money to survive until the business is successful."
"Canada has been so nice to me and we've had such a nice experience," adds Eugenia. "[Scholars] connects me to Canadians in a way I don't think I could get any other way. This is a way to help and give back."