Ask most so-called coffee experts about the origins of the premium coffee franchise, and they'll probably go on about Starbucks and Seattle. The little kiosk that opened in the Scarborough Town Centre in 1975 in Toronto rarely gets mentioned. That's too bad, because that first Second Cup was Canada's own premium coffee pioneer, and it would lead to the launch of a franchise with a fascinating story of its own.
Back in the '70s and early '80s, there really wasn't anything like the Second Cup cafés that began popping up in shopping malls and office towers around the country. If you wanted a coffee made with quality beans, you had to go to an independent café that cared, which was much harder to find than today. And it turns out more people did want good coffee. By 1988, there were about 150 Second Cup locations across the country. Five years later, the company went public.
"It had a lot of opportunity for independence back then because there really was no direct competition," says Second Cup CEO Garry Macdonald. "I was running another brand at the time and I remember hearing the numbers that they were doing, and it was pretty astonishing."
That independence wouldn't last, as café culture swept North America in the 1990s and 2000s. Second Cup battled, though, growing its number of franchise locations across Canada and establishing a heavy presence in Ontario, Quebec, and Alberta. As of December 2018, there were Second Cup cafés in every province except P.E.I. — 270 in total.
As interesting as those first 40 years were, though, Second Cup may be in its most watchable years right now. About a year and a half ago, it began adding Pinkberry Frozen Yogurt to its offerings, and in 2015, it started updating stores with a slightly more upscale look — clean lines and warm, bright interiors, for instance, plus modern features like circular "coffee bars" where you can plug in your personal device while watching your barista.
They're also fine-tuning the coffee and food. "We're not doing a frozen program, we're not doing a national, come-out-of-one-location program," says Audra Wosik, Vice President of Franchising. "It really is fresh food hand-crafted locally. And with coffee, we were the first to launch Clean Label beverages, which means no artificial flavours or colours, no preservatives, and no high fructose corn syrup. We also introduced a Better For You line food and beverages including smoothies."
And then, of course, there's cannabis.
Pot potential
Last April, Second Cup and National Access Cannabis (NAC) made headlines when they announced that they'd be entering into a strategic alliance to develop a network of recreational cannabis dispensaries across Canada. The stores would be branded and operated by NAC. Second Cup would be a real estate partner, essentially offering select qualified locations to NAC to convert.
The news was a bit of a shock, but on the day it came down, Second Cup's shares surged almost 33 per cent. And Macdonald says there's more than one reason they're doing this. Yes, as the sub-landlord or holder of a piece property, they — and the franchisee — could create a solid return. But this move could also give them a way to pivot away from competition. "We were alone in the market, but now there are two or three other big players. So somebody positions next to us, then we may want to move down the road. Maybe there's a new development where we can have a new store with a fresh look and a fresh market where we may be able to perform better."
As of early December, two concept stores were set to open in Alberta, and more than 20 Second Cup locations were identified for potential conversion to cannabis shops in Ontario. No doubt, any wider rollout will take some time, as local regulation continues to catch up to federal legalization. "We're all ready to hit the gas pedal but until we know what the regulations are, there's not much we can do right now," said Second Cup board member Michael Serruya in November.
It's also important to note that even if a store is selected for conversion, the franchisee has the right to veto it and continue the café business.
Plus, says Macdonald, while this is a promising partnership, they're not actually "in" the cannabis business. "Really, we're being subsidized for the value of our real estate here, and we are solely, 100 per cent focused on the Second Cup brand, the evolution and reinvigoration of it, and the growth and development and success of our franchisees."
The right franchisee
The development of those franchisees begins, of course, with finding the right person for the right location. And that starts by getting someone who has access to the initial investment — $300,000 to $500,000 — and equally as important, someone who is committed to being an active owner-operator, says Wosik. Retail experience is an asset, too, and particularly restaurant experience, she adds, because food and beverage is a whole other animal than typical retail.
Advertisements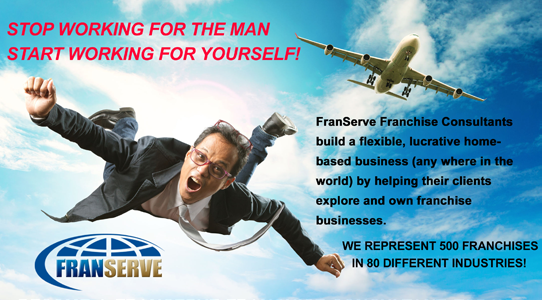 In recent years, Second Cup has also actively targeted those interested in multi-unit development. "Traditionally we were a one café, one operator type of business," says Wosik, "and now we're looking for operators to take two, maybe three cafés where they get the economies of scale through marketing and staffing and ordering and things like that."
One of those franchisees is Eduardo Eed, who, after immigrating to Canada from Spain in 2009, eventually opened two Second Cup locations in Toronto — one in the heart of the city's financial district on Bay Street, the other in the bustling Danforth neighbourhood. He arrived in Canada with a café background, so it was a natural fit, he says. Plus, Second Cup wasn't all that different than some of the European cafés he was used to. "Like overseas, it's like a neighbourhood café where you can meet friends. It's not like something that works like a machine," he says.
Still, he had a lot to learn, and the franchisee training program was a big help, he says. It involves four weeks of both in-class and in-café training in which franchisees learn everything from how to run the business to how to make a latte to how to treat customers. It also involves a trip to — wait for it — Costa Rica, where franchisees get to see exactly where the beans come from and how they're harvested. Then, once the location is open, Second Cup sends two or three experienced people to support the franchisee for the first seven to ten days of business.
Future cups
Once that training is over, new franchisees could find themselves in traditional locations like shopping centres, strip malls, or drive-thru, full-service cafés. Or they could be in more non-traditional sites like hospitals, universities, airports, train stations, community centres, or gas stations. That second category in particular is where Second Cup will be looking to expand over the next few years. "And not just in hospitals and universities, which we now do very well," says Wosik, "but with some other very exciting national retailers coast-to-coast that we can't quite speak about yet."
They'll also continue the brand reinvigoration. Forty per cent of Second Cup stores have been renovated, and they aim to renovate about 30 locations per year going forward, says Macdonald.
Overall, Macdonald has a personal long-term goal to triple the current number of Second Cup locations for greater brand access. In the short term, the company is focused on steady, sustained growth. In 2018, they quadrupled the number of new cafés they added compared to 2017. In 2019, they aim to have a double-digit increase in new locations — and that's not including any potential cannabis conversions.
It all could mean a significant change from the company's recent history, which has been marked by strong competition and low growth. And that's good news for franchisees like Eed, who says Second Cup has "done some amazing things" over the last few years.
"Second Cup is changing. I can't even imagine going back to the concept in 2012 when I first joined. It's a completely different coffee shop. When I come to my Danforth location especially, which was renovated, it's an amazing experience. When you come to a new location, a new concept, you can just feel how much better the environment is, the atmosphere, the interaction of the customers — you can actually see it."
---
By Jordan Whitehouse