ActionCOACH
Leverage your experience and passion for helping others by working with ActionCOACH. As a franchise partner, you'll get to transform businesses and lives through coaching your clients to increase their profits, develop powerful systems and build a strong team.
You will receive world-class training with global, national and local support every step of the way. You will also have access to over 3,500 proven business strategies and tactics to help grow your clients' business and your own!
Want to know more about the ActionCOACH franchise? Request more information today.

Website:
www.actioncoach.ca
Corporate Units
Canada: 0 USA: 0
Franchise Fee:
$49K-$225K (50% financing for qualified parties)
Franchise Units
Canada: 30 USA: 0
Investment Required:
$100,000 - $416,820
In Business Since:
1993
Available Territories:
All of Canada
CFA Member Since:
2018
Join a global network of

REAL PEOPLE

helping business owners get

REAL

RESULTS.
Business Coaching is already the 2nd fastest growing industry, this growth shows no signs of slowing down. If you're looking for an opportunity to start a business AND make a difference in your community, ActionCOACH may be the perfect fit.
We teach you all the skills you need to run a successful business coaching firm. We also help you develop your business plan and business launch together with a full marketing plan and team to support you along the way.
A Need for Business Coaching
The business coaching sector is seeing massive growth. Business owners are now more inclined then ever before to seek assistance. Modern businesses don't typically need one-off, problem-based consulting. They need business success advisers who understand how to improve business health across all functions.
ActionCOACH delivers a systematized format that works for any sector and any business size. That is why so many successful executives and business owners choose to start their own ActionCOACH franchise.

Who Makes a Great

Action

COACH?
We are looking for people who are willing to learn and develop, have enjoyed success in their career or sport and are passionate about helping others. You don't need extensive business experience to start an ActionCOACH franchise.
If you have a background in business, marketing, finance, leadership, management or sport, chances are you would make an excellent business coach.
We teach you all the skills you need to run a successful business coaching firm.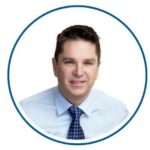 "When you choose to live the life of an ActionCOACH, you perfectly place yourself between the incredible opportunity of owning your own coaching business—with endless earning potential—and the gratifying responsibility to the clients you coach."
Kevin Simpson | ActionCOACH Canada, Firm Owner, AB
Create a Scalable Business with Proprietary Coaching Methadologies
ActionCOACH gives you the systems you need to create a multi-unit franchise with systems that have been field-tested across 29 years, 80+ countries, and more than 1,000 active Coaches.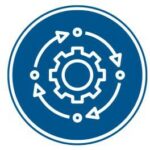 Get access to more than 3,500 proven strategies, processes and systems applicable to any industry and any market position.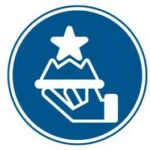 Your purchased territory is an exclusive direct marketing territory each consisting of a 10,000-business zone. Build a sellable asset or build a legacy.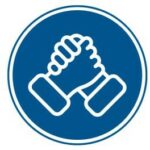 Get ongoing support from your local and global ActionCOACH Team, over and above the initial training programs.
Grow Quickly With Scalable Offerings
Get access to market-proven offerings ranging from one-on-one coaching to group programs like ActionMEMBERSHIP, a subscription package that combines in-person group coaching as well as self-paced digital learning. We have a program for every business and every budget.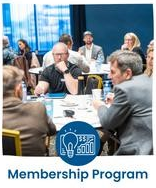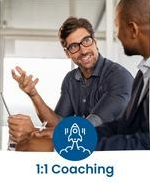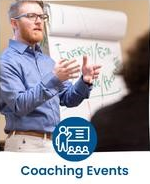 ActionCOACH Canada training is unparalleled, the ongoing support is unmatched, the access to the library of ActionCOACH's proven systems and process positions you ahead of the competition. Supported by one-on-one coaching calls, we'll ensure you'll hit the ground running even before attending new-franchisee induction training at our global office in Las Vegas.
4 Week Pre-Training
10 Day Certification Training (Live in Las Vegas)
3 Month Post-Training
Performance Monitoring & Weekly Coaching Calls

Interested in Becoming a Franchise Partner?
Make a change and turn your passion for business and personal development into a rewarding career. Connect with us today to explore the opportunities of becoming an ActionCOACH Business Coach.
Resources by ActionCOACH