GetintheLoop Marketing Ltd
GetintheLoop Local offers an exciting opportunity to be your own boss by operating your own turnkey mobile marketing franchise. What started as a "fun" project to help connect local golf courses, has since grown into a robust technology platform connecting local businesses to hundreds of thousands of engaged consumers each week while becoming Canada's fastest-growing franchise. With over 135 local entrepreneurs representing GetintheLoop, our platform is becoming a leading communications tool for small businesses across Canada to reach, engage, and acquire local customers, while truly being a grassroots local business in each community we serve.

Website:
www.getintheLooplocal.com
Corporate Units
Canada: 1 USA:
Franchise Fee:
$20K-$35K
Franchise Units
Canada: 84 USA:
Investment Required:
Varies
In Business Since:
2013
Available Territories:
US, Canada
CFA Member Since:
2018
Meet GetintheLoop!
GetintheLoop is a digital franchise that fits in the palm of your hand. We're a digital shop-local community that lets consumers explore businesses, discover offers, redeem rewards, and support local all from their phone! Our platform and network are easy-to-use, letting businesses cover all angles of their digital marketing.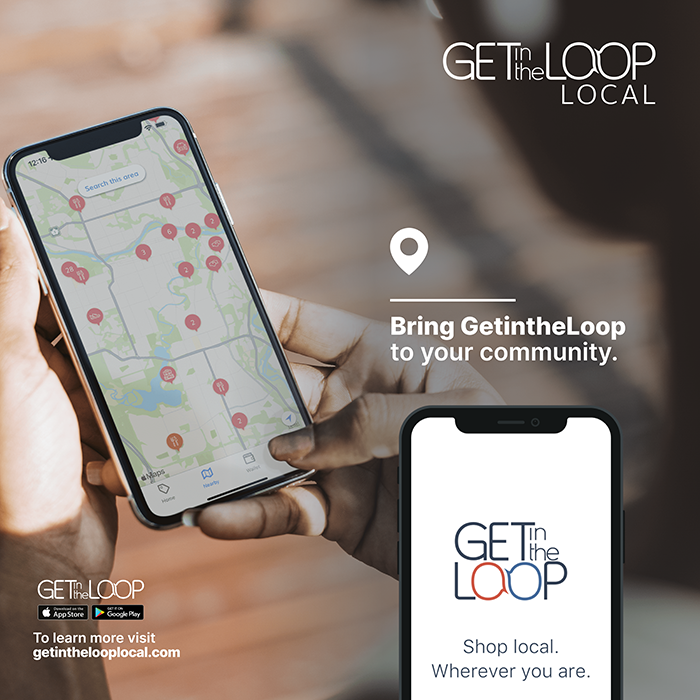 What's a GetintheLoop Local Owner?
'Local Owners' is what we call our franchisees. GetintheLoop Local Owners inherit the digital community that corresponds with a geographical city, and as businesses join the platform, they pay Local Owners a fixed monthly subscription to create, post, and measure real-time offers and promotions on the platform. Our Local Owners find success with GetintheLoop because they adopt a franchise that fits their lifestyle and earns recurring revenue. There's no limit to the number of businesses that can be onboarded, meaning Local Owners are in full control of their financial freedom!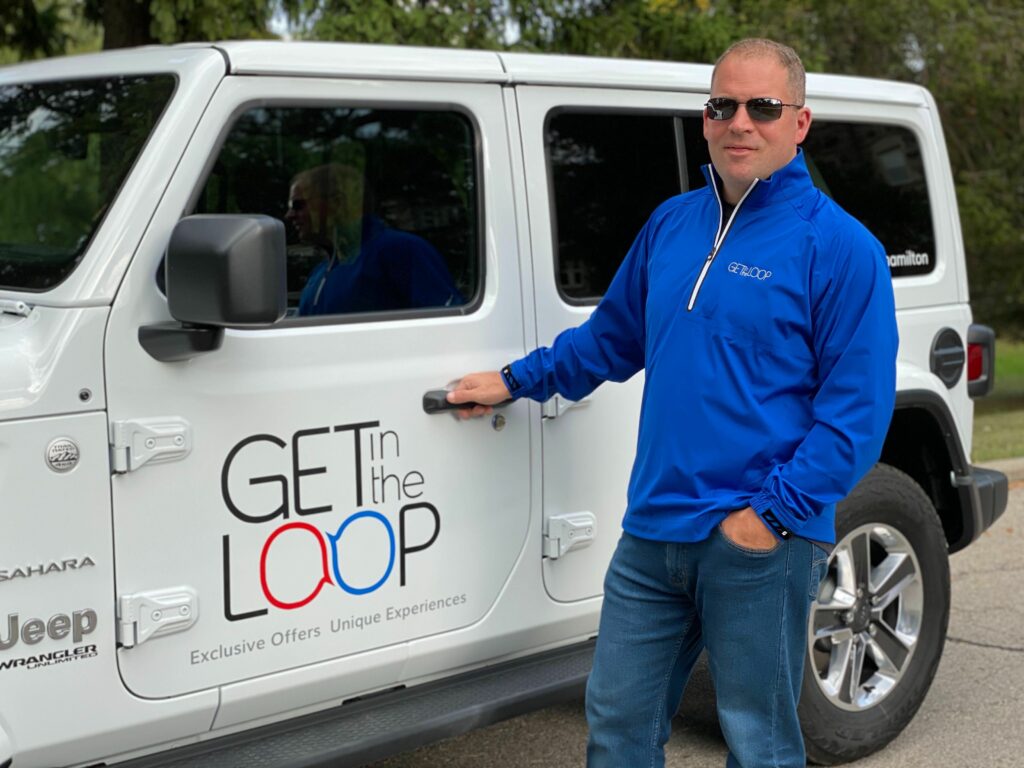 Is it for you?
GetintheLoop is one of the fastest-growing digital franchises in North America for a reason—we're not like other franchises. We offer all of the benefits of a traditional franchise without the huge startup cost or being tied to one location. Plus, all you need to get started is a phone, tablet, or laptop, and the ability to visit businesses in your community! 3 million Members and over 6,500 business Partners are proof that our business model works.

Affordable Start-Up Cost
Initial fees are affordable, and there's often low overhead cost. You have the potential to earn your initial investment back in months, not years.

No Glass Ceiling
Our platform is built for growth; there's no limit on how many businesses you can onboard! The business works even when you don't, earning you revenue around the clock.

Marketing Isn't Going Anywhere
Businesses can't afford to skip out on marketing, and digital trends change every day. GetintheLoop stays ahead by updating our tech and strategies based on real-time feedback from Partners, Members, and Local Franchise Owners.

Local at Our Core
Starting as a simple SMS system to fill unsold nearby golf times, supporting local is at our core and a niche that we successfully own, no matter how much we've grown.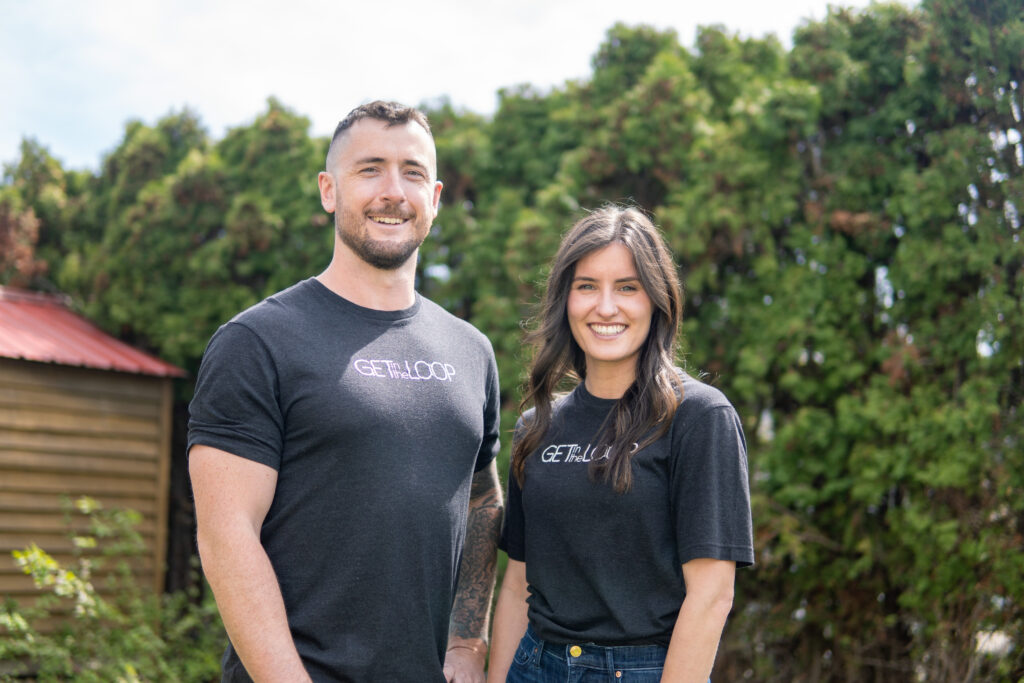 Join our network of Local Owners that are growing their communities and own your success! Visit getinthelooplocal.com for more info and to download your free franchise kit. Direct questions to local@getintheloop.com!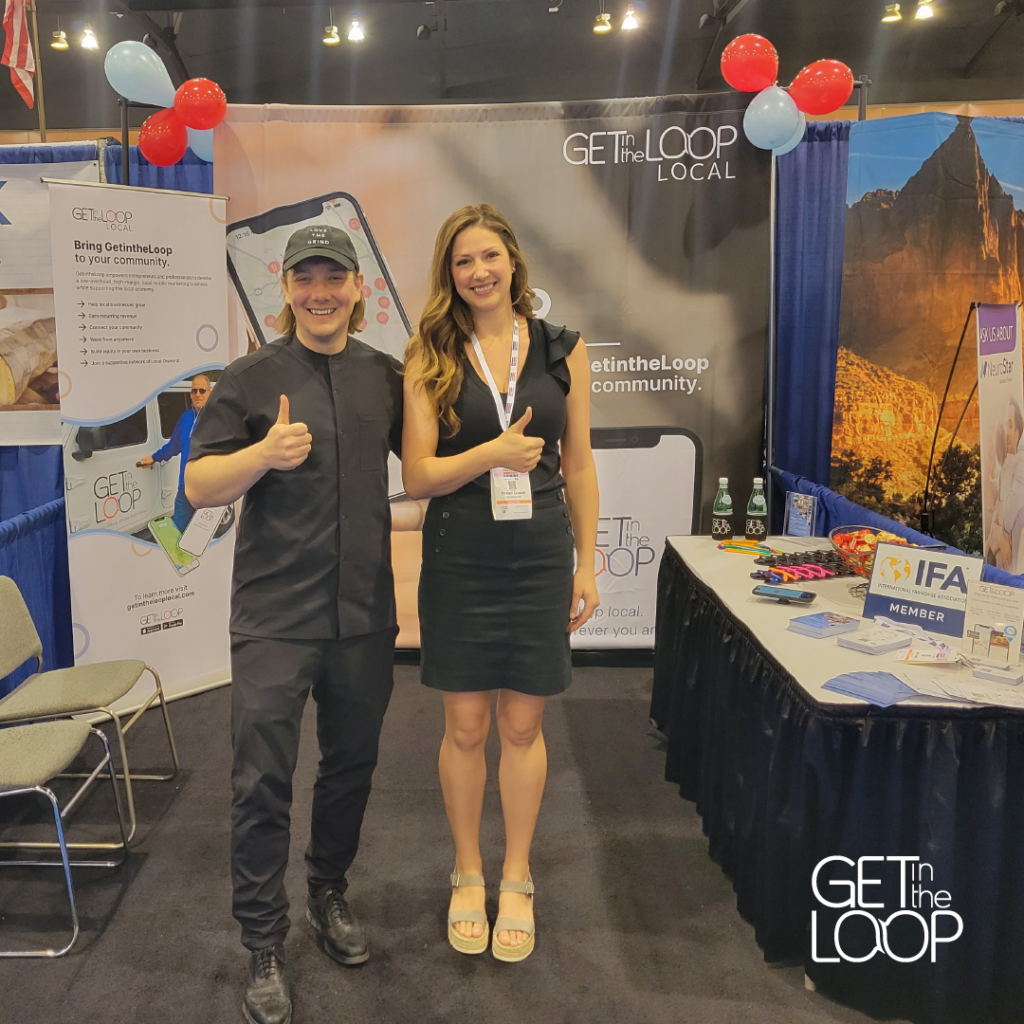 FAQs
1. What is the startup cost of a GetintheLoop franchise?
→ The cost of a GetintheLoop franchise varies from a one-time investment of $20,000 to $35,000 depending on the size of the market. Why this much? The entirety of your investment goes towards the physical and digital initiatives needed to start up your market, like digital ads, automation software for things like email campaigns, physical promotional material like signage and business cards, social media setup, and of course, the people-power to make it all happen.
2. How many businesses can I sign on to GetintheLoop's platform?
→ The limit does not exist! You can sign on as many businesses to your GetintheLoop franchise as you possibly can. More businesses on the platform means three things: a) more money in your pocket, b) more selection for Members, attracting them to use the app, and c) with more Member usage, you have a bigger consumer audience to sell to new partners. It's a win-win-win.
3. Are GetintheLoop franchisees limited to small businesses?
→ No way! Lifting up local doesn't mean only small businesses. GetintheLoop has many large commercial partners like shopping centres, golf courses, hotels, resorts, and more a part of our network. As long as a business is in your market, you can sign them on!
4. What is GetintheLoop's Local Franchise Network?
→ GetintheLoop's Local Franchise Network is our collective group of GetintheLoop franchisees (aka Local Owners) across North America. We gather online weekly with our Local Franchise Network to celebrate wins, have franchisees share advice, and communicate new initiatives franchise-wide. Hearing from our franchisees is incredibly important to our growth, so we always open the floor to hear what we can do to offer better support. It's not all serious though! We gather in person as often as we can so that franchisees and the HQ team can get to know each other better, build friendships, collaborate on business ideas, and have some good 'ol fun.
5. How many GetintheLoop Members are in my area?
→ GetintheLoop has a total addressable audience of over 3 million users across North America, but the amount of users in each city and/or market varies. If you're interested to know how many users are in your area, that's something we can jump on a call and answer—get in touch!
6. Can GetintheLoop be a side hustle?
→ In short? GetintheLoop most likely cannot be a side hustle. You have the flexibility to set your business up in a way that works for your lifestyle, but it's not a passive income opportunity. The franchise will need your attention to grow and flourish! That being said, if you chose to franchise as a team as opposed to solo, running your GetintheLoop franchise alongside other business ventures could be possible.