Hickory Dickory Decks
Hickory Dickory Decks is the world's largest custom deck franchise company. Specializing in high quality, low maintenance decks, we have built a solid reputation as a leader in this exciting, profitable industry. With the ongoing assistance from our franchise support team, our initial training program and complete franchise support materials, you will be ready to launch an exciting new career.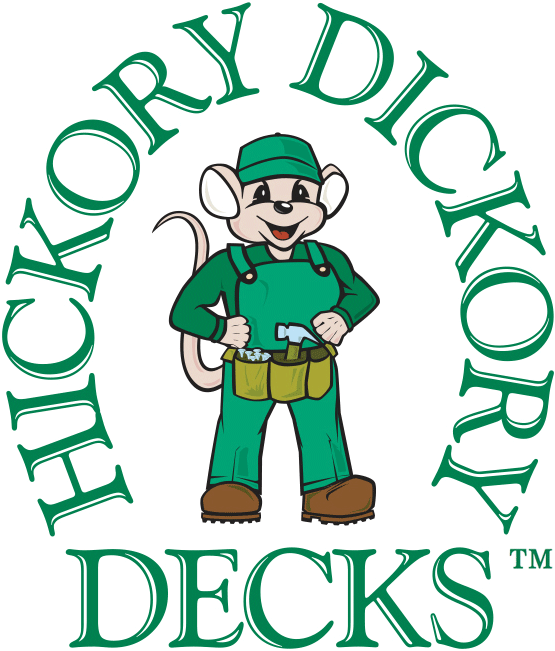 Website:
https://decks.ca/franchise/
Corporate Units
Canada: 2 USA:
Franchise Fee:
$50K
Franchise Units
Canada: 76 USA: 1
Investment Required:
$70K-$93K
In Business Since:
1997
Available Territories:
US, All of Canada
CFA Member Since:
2005


With our leading websites, purchasing power and vast selection of quality products you will have a distinct competitive advantage over the competition. You don't need to be a carpenter to own a Hickory Dickory Decks franchise, however you do have to like people, have a positive attitude and want to work for yourself. Our customers spend time with their family and friends on their new Hickory Dickory Deck and we enjoy giving them a fantastic outdoor living environment so they can Enjoy Life… Outdoors.


The Deck Industry Advantage
In North America the populations are growing and will need over 65 million homes in the next 30 years, creating a large market for custom decks. Each year 3 million decks are replaced, with an average North American wooden deck only lasting 8.7 years before requiring replacement. This creates a need for low maintenance decking and since it currently represents a small percentage in the market, it gives Hickory Dickory Decks' leading market position an unparalleled opportunity. Lastly, the Baby Boomers are in their prime "deck buying" years and many do not have the time or desire to build their own deck.


Work Benefits
A major benefit that many existing Hickory Dickory Decks franchisees say is important to them is the fact that they get to WORK FROM HOME, whether it be their home office or kitchen table. This means no out of town traveling and therefore more time with your family and friends. Another key benefit is that you can control your own quality of life with the ability to set your own schedule and business direction. Seeing as this is a large seasonal market, you are able to take some well-deserved time off and be semi-retired in the off season. Another aspect of the business that is important is that this is a great referral based business. Happy customers tell their friends, family, co-workers and neighbours about your job well done and this allows you to build more relationships. Lastly you can create an outstanding deck in a matter of days, and studies show that starting a project from start to finish improves your job satisfaction, thus you will never get bored!


Training and Support Not only does Hickory Dickory Decks offer a 4 week training course but also has ongoing support and WEEKLY half day training sessions all year round. The HDD head office support team has hundreds of years of experience in the custom deck business in sales, building, materials, accounting, training and other business procedures. Since the head office is also running corporate franchise locations, the training is always up to date and based on current, real life scenarios. As a franchisee you will be given a franchise manager who will come visit you in your territory and will assist you on a constant basis. You will also receive pre-designed documents for ease of use including sales, building, operation manuals that are constantly being updated.


Marketing and Sales
Marketing is one of the major contributing factors to Hickory Dickory Decks success. It has taken over 25 years of hard work and trial and error to become experts of marketing custom decks. Head office has developed proven methods that are working to get quality leads for our franchises. These methods include, having world class websites – www.decks.ca, www.hickorydickorydecks.com and www.hickorydickorydecks.ca, which rank high on internet search engines. Exhibiting at home shows- HDD provides booths and experience on how to organize and run shows to target customers. Great marketing opportunities that HDD is already doing like TV campaigns, radio campaigns and major displays. Also you will have access to professionally designed business cards, brochures, presentation folders, various ads, vehicle decals and uniforms.

Products
Hickory Dickory Decks has a world-leading position working with low maintenance products. By having a wholesale lumberyard, HDD is able to have the largest selection of low maintenance decking in the industry and gives you pricing advantages over your competition. HDDs high volumes and web placement assists in garnering first rights to new products in Canada and the United States. As a franchisee you will see that the increasing number of pre-fabricated items lead to ease of installation.

Benefits of Joining Hickory Dickory Decks!
Hickory Dickory Decks has been in business since 1987
Hickory Dickory Decks already has over 50 successful franchises which provides us with a proven system to follow in all areas of the business
Experienced training system in all business areas, with hundreds of years of combined experience from our professional trainers
Expert knowledge on composite decking, taught to you during training and throughout your business operation
Competitive advantages on marketing programs
Major purchasing power in many areas including marketing, decking specialty items, building products, and supplies.
You are joining a strong team that will help grow your business; in time, you will also help other team members learn, grow, and improve.
Specialized warranty that gives Hickory Dickory Decks a major competitive advantage in the industry.
Best website in the decking industry worldwide, as well as looking amazing, they all rank well in Google Searches making our services easy to find.
Three great web addresses: www.decks.ca, www.hickorydickorydecks.com and www.hickorydickorydecks.ca.
With the low investment, low overload, full training and unparalleled support there is no reason not to contact Hickory Dickory Decks for more information today.