Second Cup Café
Second Cup Café has gotten a makeover, with its signature bright yellow cups and sleek, welcoming design, serving up a wide selection of specialty coffee, tea, and other innovative drinks, enjoyed by customers from coast to coast as Canada's largest specialty retailer.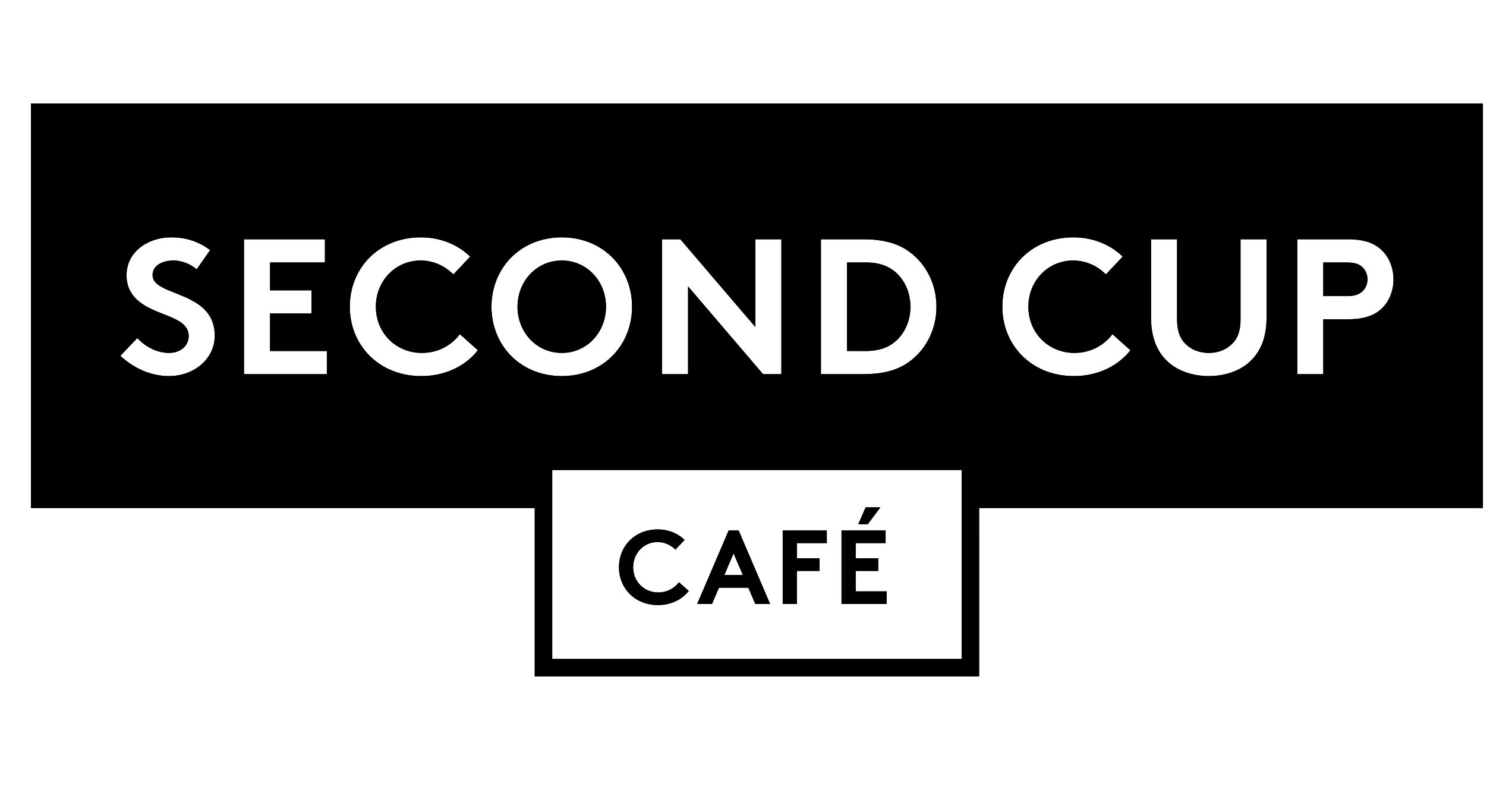 Website:
www.foodtastic.ca
Corporate Units
Canada: 35 USA: 0
Franchise Fee:
$40K
Franchise Units
Canada: 154 USA: 0
Investment Required:
$150K-$500K
In Business Since:
1975
Available Territories:
All of Canada
CFA Member Since:

CELEBRATING 40 YEARS

ABOUT US
With over 300 cafés across Canada, Second Cup Coffee Co.™ is Canada's largest specialty coffee retailer, proudly serving premium coffee and amazing opportunities since 1975. We expertly handcraft over 1 million beverages every week, and sell over 7,100 pounds of fairly traded coffee each day. Our Vision is to be The Coffee Brand Most Passionately Committed to Quality and Innovation. Together with our franchisees we will ignite our customers' passion for the ultimate experience by:
Delivering on our pillars of superior quality, community, creativity, collaboration and optimism, at every touchpoint.
Being the Coffee Authority and the preferred destination for the best coffee, providing high quality, innovative beverages, products and experiences worthy of our brand.
Delivering an inspiring in-café experience where customers come to us for our friendly, knowledgeable, skilled and passionate baristas, and our warm and inviting environment.
Revitalizing our network to reflect our brand and neighbourhoods, and be in the best locations.
Additionally, Second Cup Coffee Co.™ is committed to being a world class partner to our franchisees and investors.
Take a virtual tour of our new café: http://goo.gl/EvVRJW

ABOUT YOU

Do you have…?
A proven track record in retail/restaurant or business management?
A passion for coffee, people and bringing them together?
A strong customer service background?
The outgoing personality needed to deliver a superior experience to every customer, every time?
A demonstrated ability to hire, train and motivate a team?
If you can deliver on these attributes, Second Cup Coffee Co.™ will provide intensive management training and ongoing marketing and operational support. You can also look to us for product innovation and exciting developments in café design and customer service.

WHAT WE NEED

Are you the premium blend we're looking for?

Second Cup Coffee Co.™ is seeking single unit, full time operators or multi-unit developers with a network of full time operating partners or managers.

You must have the commitment, business savvy and proven people management skills to deliver on our brand vision to be the coffee brand most passionately committed to quality and innovation.

At Second Cup Coffee Co.™ we distinguish ourselves on exceptional quality and service. Is this the business mantra you live by?

WHAT YOU NEED

Total Investment:

Your total investment ranges from approximately $350,000 – $500,000*.

This is comprised of:
Equipment and leaseholds
Construction, design and engineering
Franchise Fee ($40,000)
Costa Rica Training Trip ($2,500)

To qualify, you must have at least 30% of the above total in cash plus working capital and funds to cover applicable taxes.

*Costs vary by province, location, size, format and site conditions. Does not include taxes, working capital, inventory and other start-up costs.

Royalties and Marketing
Royalties: 7.5% – 9% of gross sales (Franchisees must maintain operational excellence to qualify for the lower royalty rate).
National Co-operative Marketing Fund: 2% of gross sales
Apply today at secondcup.com

Questions? Call Franchising 905-362-1818 x1508 / 1-800-569-6318 or email franchising@secondcup.com