The Fritter Shop
The Fritter Shop has a long history spanning back to 1989. Formally called Lieuwma, this bakery was located in Amsterdam, and thrived for over a decade in the downtown core. It was made famous by locals and tourists for their traditional, top-quality artisan baked goods, and neighbourly customer service.
In 2001, the Van Rijn family packed their bags and headed to Canada to start a new life in St.Thomas, Ontario. With them, they brought the family recipe for their traditional, Dutch fritters. This handcrafted pastry filled with apple, homemade custard, and dusted with cinnamon sugar made their newly opened Dutch Bakery, a go-to destination for St.Thomas and it's surrounding areas. The Van Rijn's never strayed from their recipe, European culture and business practices which is why it's still successful today.
Fast forward to 2016, their son Kelvin, had an idea to take their family business to the next level. Inspired by his family's recipe, and entrepreneurial and cultural roots, he approached his then apprehensive parents about expanding the product line to include a variety of flavours that would attract a new generation of consumers. The Fritter Shop was born.
The Fritter Shop now has over 15 flavours with seasonal, and limited-time offerings, and is opening more locations with franchising opportunities.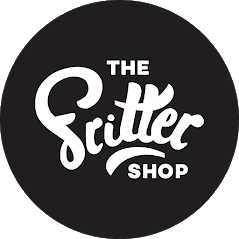 Website:
www.thefrittershop.com
Corporate Units
Canada: 3 USA:
Franchise Fee:
$30,000
Franchise Units
Canada: 2 USA: 0
Investment Required:
$175,000
In Business Since:
2016
Available Territories:

CFA Member Since:
2023