Massage Addict
Massage Addict is Canada's premier provider of therapeutic services, with locations from coast to coast. Massage Addict clinics offer five therapeutic services: massage, reflexology, acupuncture, chiropractic care, and custom orthotics. One hundred per cent Canadian owned and operated, this unique business model offers consistent and predictable recurring revenue (approximately 80 per cent of treatments are paid by insurance), low investment and start-up costs, and a quick ROI. Single and multi-unit locations are available.

Website:
www.massageaddict.ca
Corporate Units
Canada: 2 USA:
Franchise Fee:
$39K
Franchise Units
Canada: 118 USA:
Investment Required:
$287,400 - $419,400
In Business Since:
2008
Available Territories:
BC, AB, SK, MB, ON, QC
CFA Member Since:
2010
Become a Franchise Owner
If you've ever thought about opening a business in the $3 billion health and wellness sector, Massage Addict is the answer. As the premier provider of therapeutic treatments in Canada, with more than 100 multidiscipline clinics coast to coast, we offer four services—Massage Therapy, Chiropractic Care, Acupuncture and Reflexology—to help clients feel their best. With locations available in communities across the country, you can be part of a thriving brand in a growing industry sooner than you think.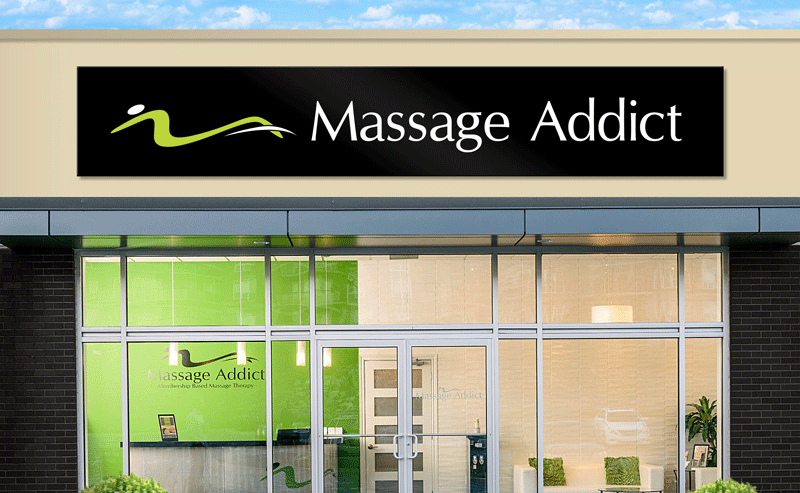 Massage Addict by the Numbers
100% Canadian owned and operated
100+ locations nationwide, with clinics in every province
7 years (and counting!) of year-over-year clinic growth
Strong consumer demand:

Consumer loyalty: 83% are recurring clients, and 80% paid through insurance
Client need: 84% of clients seek treatment at Massage Addict for relief from pain, and to help manage stress and anxiety; symptoms exacerbated throughout COVID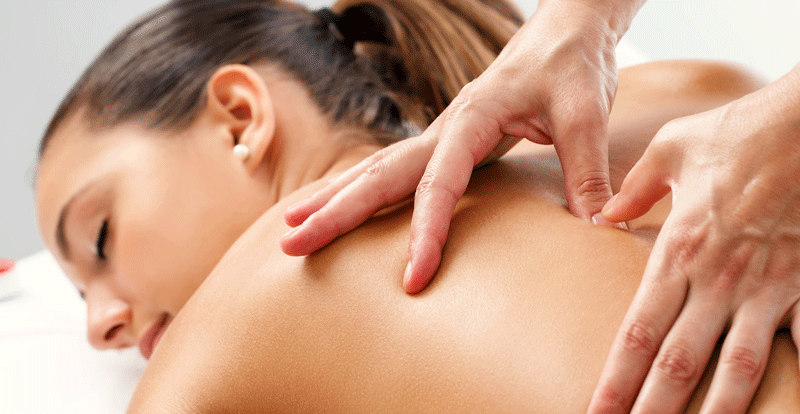 Established Brand Posting Strong Growth
Massage Addict is a well-known, Canadian owned and operated brand that helps more than 65,000 clients a month, which means your franchise will benefit from strong, positive brand recognition. The combination of our comprehensive advertising programs driving brand awareness with the strength of our business model, has led the brand to achieve record revenues in 2021.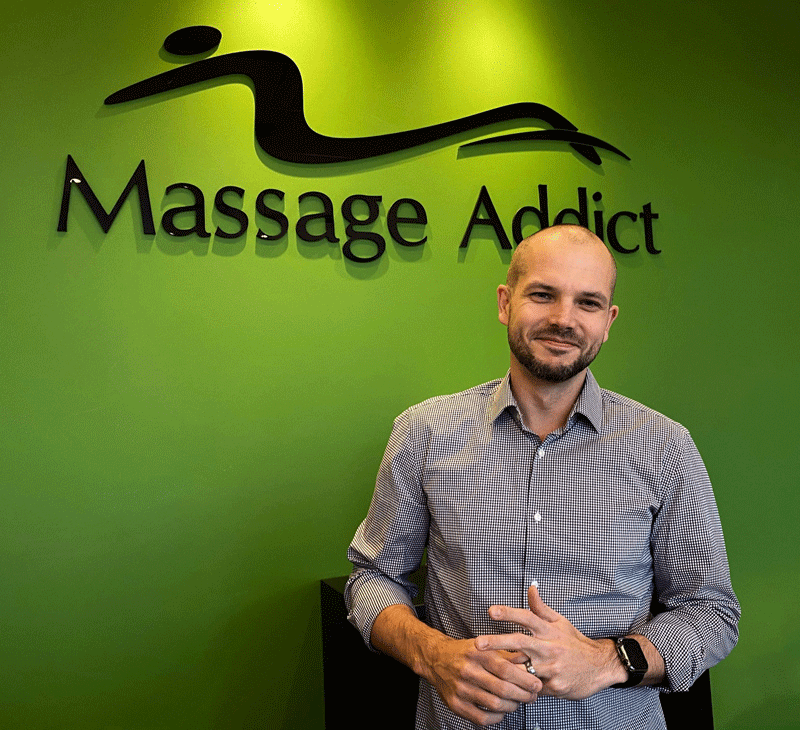 Massage Addict Proven System for Success
Low investment and start-up costs
Recurring revenue and quick return on investment
Opportunity for multi-clinic ownership
Straightforward in-clinic business model, with best-in-class support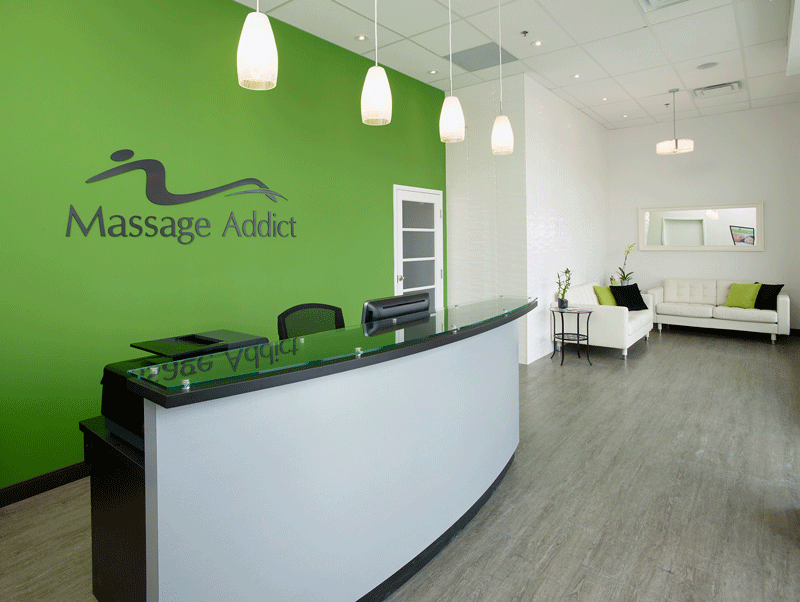 Unparalleled Expertise and Support
From before you even open your doors through to the day-to-day operations of your clinic, you can expect guidance at every stage. Here are just a few of the ways you'll be supported:
Real estate selection, design and construction
Operations, sales and customer service training
Recruiting and team building
Operational procedures and policies
National and local advertising

If your vision is to own and operate a successful health care business, Massage Addict is the brand for you. Click the button below and we will contact you to answer any questions you may have.