PropertyGuys.com Inc.
Just like Uber did to taxis, and Airbnb did to hotels, PropertyGuys.com is disrupting the real estate industry in exciting new ways. From exclusive territories and hand-on training, to high tech tools and ongoing support, we pride ourselves on being valued partners in your long-term success.

Website:
www.PropertyGuysFranchise.com
Corporate Units
Canada: 0 USA: 0
Franchise Fee:
$25K - $75k
Franchise Units
Canada: 79 USA: 1
Investment Required:
$50K- $125K
In Business Since:
1998
Available Territories:
US, All of Canada
CFA Member Since:
2002
The real estate industry is broken – and
PropertyGuys.Com Is Here To Fix It
The real estate industry is stuck in the past. While almost every other industry has been radically disrupted to become more consumer friendly, transparent, and efficient, the majority of homes are bought and sold in the same way that they were 100 years ago.
But not anymore.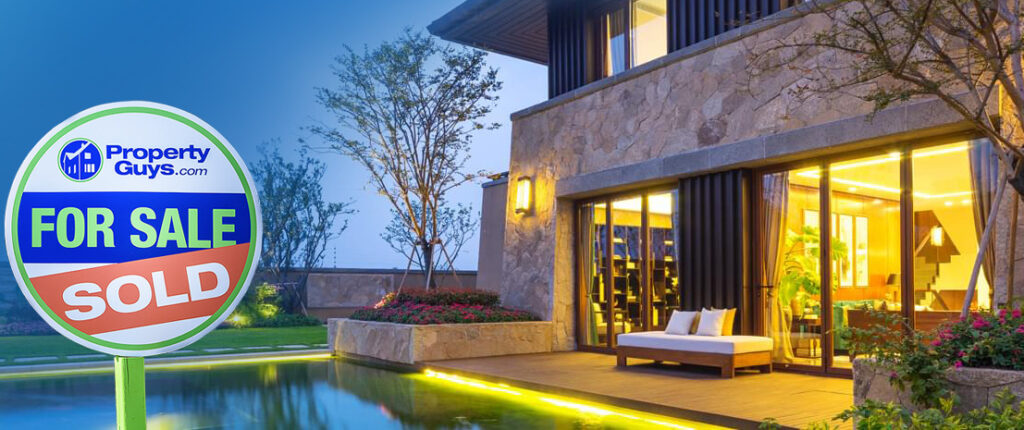 PropertyGuys.com is here to bring the real estate industry into the future. By empowering homeowners to sell their homes on their own, PropertyGuys.com is not only more affordable than a traditional agent model, but delivers a far superior experience for the homeowner. This is why PropertyGuys.com has continued to grow for more than 20 years, and with more than 100 locations open, is now the largest private home sale network in North America.
As a business opportunity, PropertyGuys.com stands out. With low costs of ownership, a proven business model designed for profitability and growth, and the full support of the same visionary leadership that built this brand from the ground up, PropertyGuys.com is your opportunity to change the way real estate works in your community. The time to invest in PropertyGuys.com is now.
How Big Is The PropertyGuys.Com Franchise Opportunity?
Our PropertyGuys.Com Franchise Opportunity Is Ushering In A Whole New Era For The Real Estate Industry
The College Investor published an article entitled, "What Do Real Estate Agents Even Do Anymore?" This is an excellent question – and it turns out that the answer is "not that much."
The publication correctly reports that agents used to be gatekeepers of information, but the Internet has made public so much information that used to be for agents' eyes only. You don't need an agent to list a home, show a home, or preside over the sale. Because agents are driven by commissions, it can cause their priorities to be misaligned for their most fundamental job – to be an advocate for their client.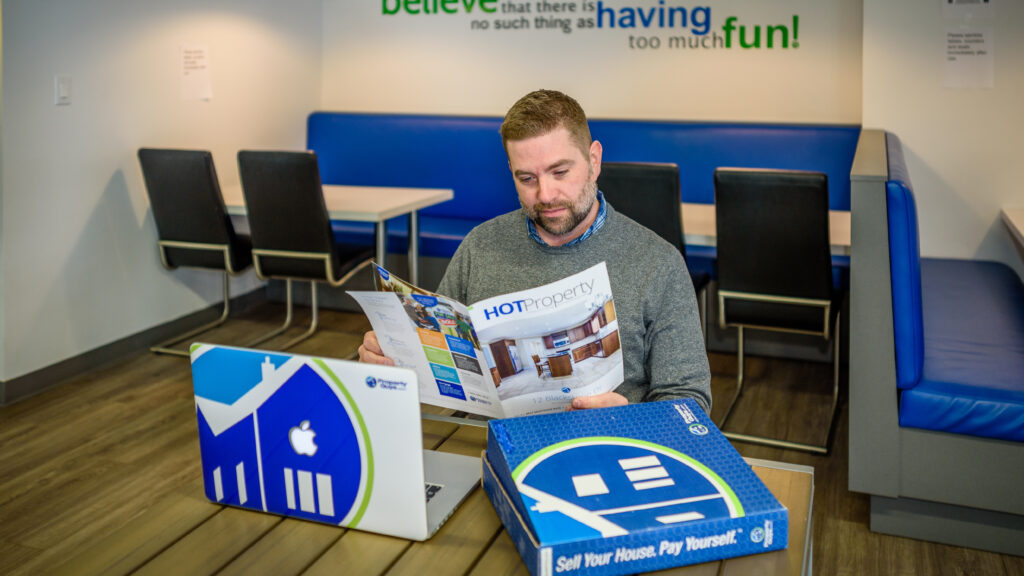 Who Are We Looking For?
PropertyGuys.Com Franchise Is Actively Seeking Passionate Owners Who Want To Own A Truly Disruptive Business
Real estate is local, and if PropertyGuys.com is going to disrupt an entire industry, we're going to need entrepreneurs to bring our brand to their own backyards.
With over 100 locations open in North America, PropertyGuys.com franchise owners are doing exactly that. Our franchise owners are go-getters who are passionate about being active in their communities and providing a far better real estate experience to their clients.
We can teach you the rest.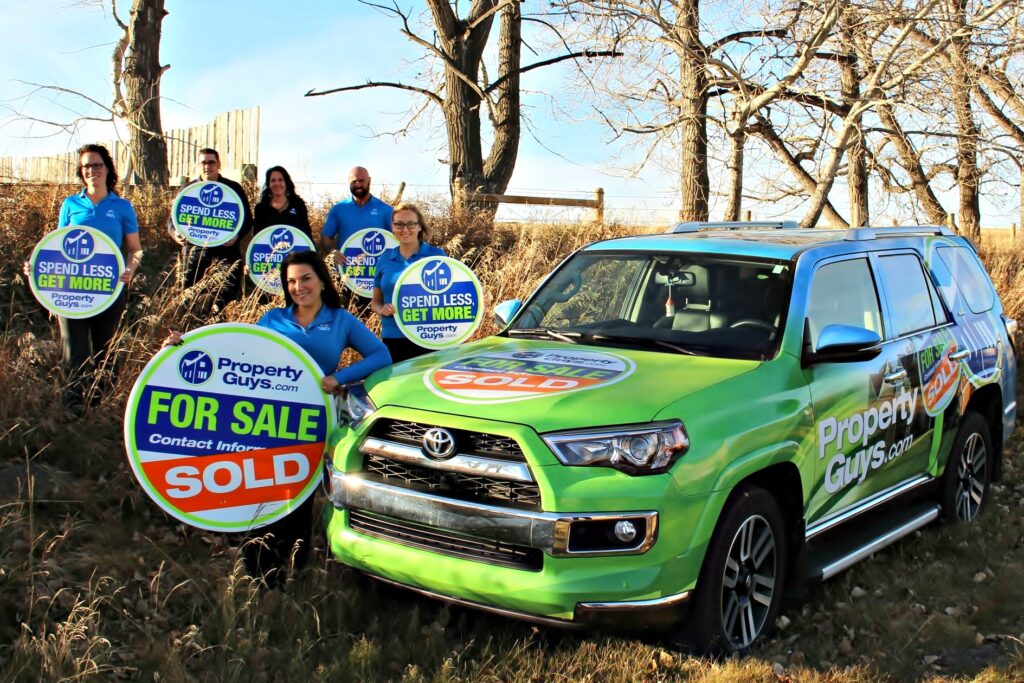 Training & Support
PropertyGuys.Com Franchise Training Provides All The Resources You Need To Run A Thriving, Growing Business
PropertyGuys.com franchise training teaches our entrepreneurs how to succeed in a truly disruptive real estate services business – after all, this is what we've been doing for the last two decades.
In that time, we've become the dominant private home sale marketing brand in Canada, and now, as we're rapidly expanding into the United States, our new franchise owners will benefit from a robust support infrastructure that speaks to our maturity as a franchise system.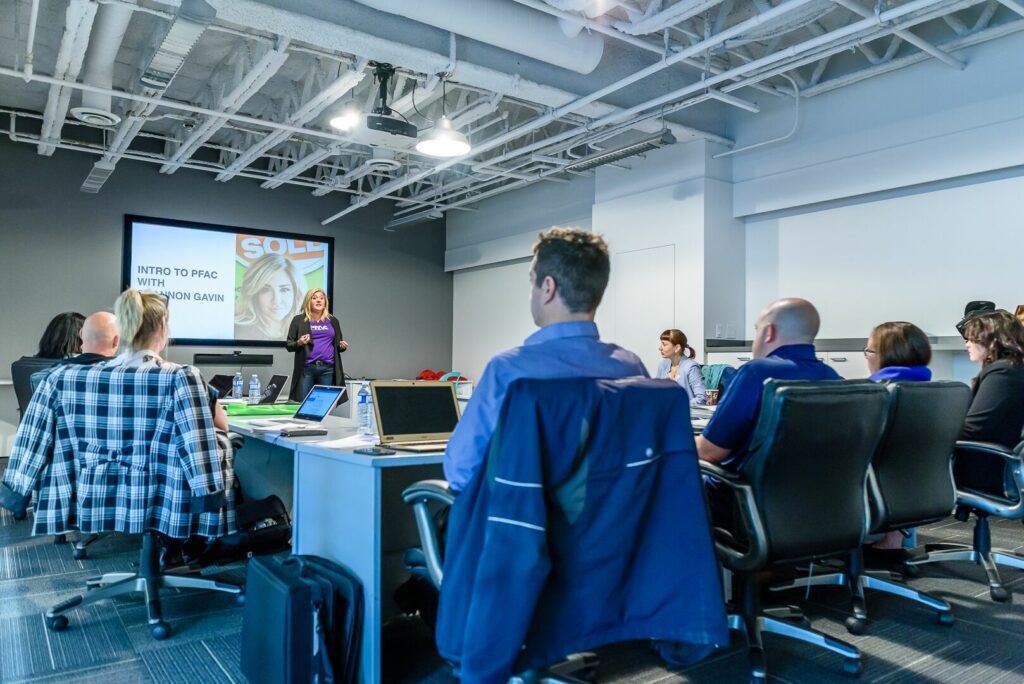 FAQ
Answers To Common Questions About The PropertyGuys.Com Franchise Opportunity
Below are answers to the most commonly asked questions about the PropertyGuys.com franchise opportunity. If you don't see your question or want a deeper understanding about the opportunity, we encourage you to reach out. Simply fill out an inquiry form on this website and start a conversation. We can't wait to hear from you!
What is PropertyGuys.com?
PropertyGuys.com is the future of real estate. As the largest private home sale network in North America, with more than 100,000 savvy sellers to date, PropertyGuys.com empowers homeowners to earn more from their home sales and helps homebuyers make their next move. With more than 100 locations open in North America and more than 20 years experience of helping entrepreneurs thrive in business, PropertyGuys.com is rapidly expanding across the United States where the broken real estate market is ready to be disrupted.
Do I need to be an agent to own a franchise?
Absolutely not! While many PropertyGuys.com franchise owners are licensed or elect to get their real estate license after franchising with us to increase their profit potential, many of our franchise owners run thriving businesses without a real estate license.
How much does it cost?
The total investment to own in a PropertyGuys.com franchise ranges from $50,000 to $140,000. Our low costs of ownership make us one of the most affordable franchise opportunities in the fast-growing real estate category.
Do you provide training & ongoing support?
PropertyGuys.com provides comprehensive training & ongoing support. From day one and everyday after, you will have access to all the tools, technology, resources, and coaching that you need to grow your business.
Are territories exclusive?
Yes! PropertyGuys.com franchise owners do not compete with each other and our large territories cover an area of 50,000 properties.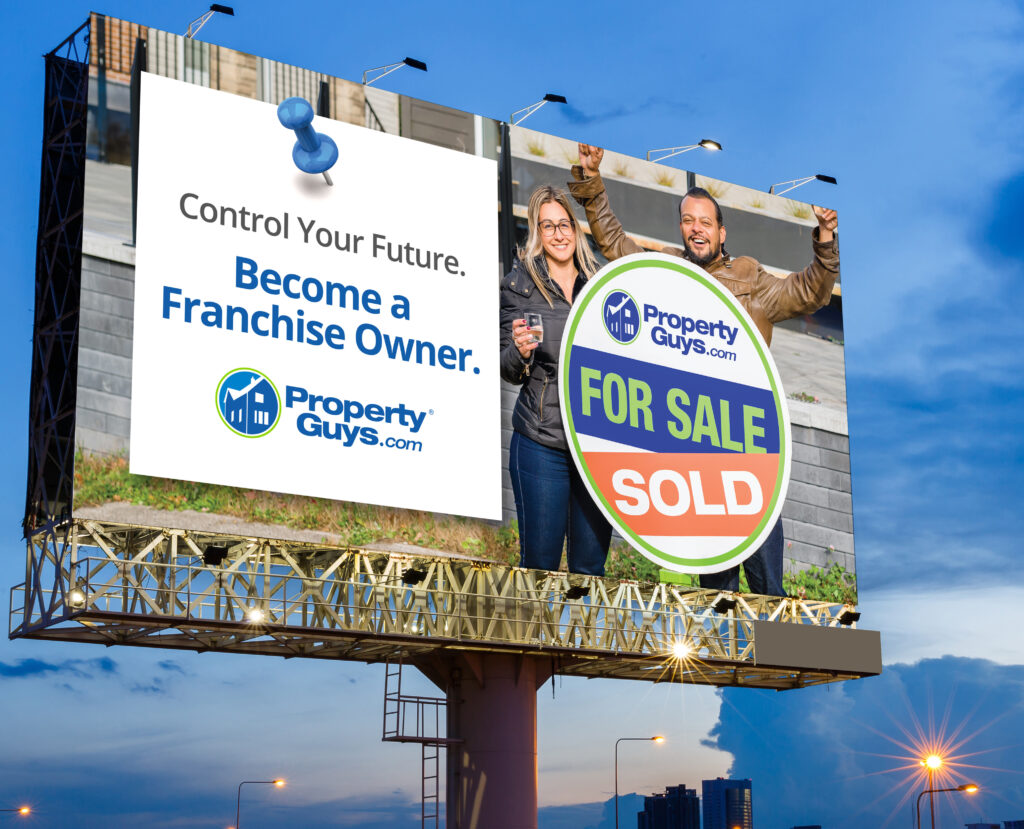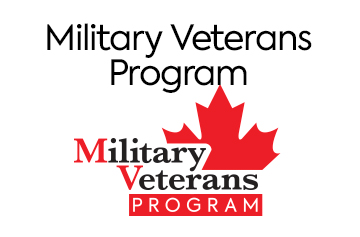 This unique opportunity is limited to only six (6) franchise locations per year – here's why.
You get special one-on-one mentorship with ex-military personal, that just happens to be a current PropertyGuys.com franchise owner! From business related questions to life after the military – your mentor will have your back!
Six months Royalty and Service Fee free. For the first six months of your business you will not have to worry about monthly service fees or royalties. This will allow you to build your initial inventory of customers and get your business off on the right track.
We'll also do the "Franchisee Fee" savings thing, but with a PropertyGuys.com twist. We'll give you $5,000 cash back on the day you graduate from PropertyGuys.com University (PGU) – our week long training program at our home office.
Resources by PropertyGuys.com Inc.