PropertyGuys.com Inc.
Just like Uber did to taxis, and Airbnb did to hotels, PropertyGuys.com is disrupting the real estate industry in exciting new ways. From exclusive territories and hand-on training, to high tech tools and ongoing support, we pride ourselves on being valued partners in your long-term success.

Investment Required:
$50-150K
In Business Since:
1998
Available Territories:

CFA Member Since:
2002
Hear from our Franchisee from PropertyGuys.com on Vimeo.
The Future of Real Estate
We're Not Your Parents' Real Estate Company

For 19 years, PropertyGuys.com has leveraged their innovative perspective on how to sell residential property into an incredible successful enterprise, becoming North America's largest, most respected, and fastest growing real estate marketing franchise network.

PropertyGuys.com has also been recognized with the Canadian Franchise Association's Franchisees' Choice Award for the last three years. The CFA Franchisees' Choice is awarded to franchise systems that have developed strong and mutually-rewarding relationships with their franchisees – an accolade that the home office team is very proud of. This award is based on direct feedback from the best possible source – the system's Canadian franchisees. Now with over 100 franchise territories coast to coast, the organization continues to enhance its system and services, driven by its unwavering commitment to delighting home sellers with the value of their program.

Innovators on the inside as well, the company has a state-of-the-art training facility called PropertyGuys.com University (PGU) where new franchise operators receive comprehensive sales and operations training in a class environment. "By providing this training in groups, new franchisees can head out to their territory with a game plan for getting their business rolling, and a built-in network of fellow franchisees," states Ken LeBlanc, CEO. "Having a ready-made peer network in place when you are starting out can provide that extra reassurance you may need in the early days of your business."

Clearly, selling without an agent is now a permanent part of the real estate landscape and PropertyGuys.com provides the best combination of people, tools and technology to get sellers to their destination – a SOLD sign – with more money in the bank. If you think you're the one who should represent this award-winning system in your community, there's never been a better time to take control of your future and get engaged with the Franchise Development team.

Sellers want a system where they get more and spend less
The Internet has transformed many industries in recent years, but none more so than real estate. While most buyers initiate their search online, many sellers want the right mix of people and technology to get their marketing plan together. PropertyGuys.com does it differently than anyone else in the industry, and can help sellers get the help they need and save them thousands of dollars in the process. Our Pro approach enables sellers to get access to the help they want, when they need it.

Today, many sellers that have used agents in the past are switching to the PropertyGuys.com system because it provides the services they want to streamline the selling process at up to 10 times less than what an agent would cost. Real estate is a local ecosystem, and while each community has its own nuances, sellers across the country want the same result: an easy route through the selling process, with expert advice available along the way.

THE SYSTEM

It's about time sellers got the support they deserve
The PropertyGuys.com system is quite simple: it brings a superb set of marketing tools together with a team of Pros to give sellers the confidence to sell without an agent.

PropertyGuys.com franchise operators are marketing professionals and the hub of the system. No licensing is required. Unlike real estate agents, their compensation is not a percentage of the asking price. Instead, the system offers "flat fee" marketing packages, helping homeowners keep more money and giving them greater flexibility in setting their selling price.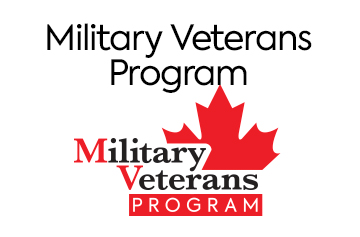 This unique opportunity is limited to only six (6) franchise locations per year – here's why.
You get special one-on-one mentorship with ex-military personal, that just happens to be a current PropertyGuys.com franchise owner! From business related questions to life after the military – your mentor will have your back!
Six months Royalty and Service Fee free. For the first six months of your business you will not have to worry about monthly service fees or royalties. This will allow you to build your initial inventory of customers and get your business off on the right track.
We'll also do the "Franchisee Fee" savings thing, but with a PropertyGuys.com twist. We'll give you $5,000 cash back on the day you graduate from PropertyGuys.com University (PGU) – our week long training program at our home office.