Signarama
Signarama has been recognized as today's top-rated franchise opportunity by the experts, including Entrepreneur magazine, which has ranked it number one in its industry in the 'Annual Top 500 Franchises' issue for over a decade. You and a small staff can succeed in this business-to-business turn-key operation. Like no other sign franchise system, we have a royalty cap which means the better you do, the more you can make! No prior experience required. Our training and support is world-class.


Investment Required:
$150-250K
In Business Since:
1986
Available Territories:
All of Canada
CFA Member Since:
2002

Signarama is Ranked #1 in the sign industry! You can own a great business helping others succeed!

SIGNARAMA – The Way to Grow Your Business

Time for a Change? Time to Invest in your own Business?
If you're considering owning a franchise business of your own, then please read on to learn about the benefits of the print and sign industry and specifically of the Signarama franchise opportunity.
Huge Market Potential – Everyone needs signs! We offer high demand products and services backed by our powerful and established brand. We are ranked #1 in the MULTI-BILLION dollar sign industry
Proven Business Model – By following our proven and turn-key business model you will reduce risks, and have greater success in your business.
Turnkey Investment – Get up and running and start producing income right away with our turnkey package!
No Experience Needed – We'll teach you everything that you'll need to run a Signarama franchise! No previous sign or business experience required.
Multiple Income Streams – Enjoy multiple income streams including our new web-to-print!
Peer Network Support – Our established franchisee network will provide support and guidance.
Elite Training & Ongoing Support – We offer a complete training program to get you off to a great start, including all the tools that you'll need to succeed
Easy Financing – Our established brand and comparatively low investment level, obtaining financing is easy
The Signs Point to Your Success
As businesses compete more and more for customers' attention, advertising and brand recognition have become increasingly important. Signarama lets you fulfill this vital role in your community.

The sign industry enjoys a high level of repeat business. More than the basics of signs and graphics, Signarama delivers expertise in advertising, messaging and branding. We are the brand businesses turn to, and our global partnership scale allows us to negotiate unparalleled agreements with vendors and suppliers.

Franchise Fee
The franchise fee for Signarama in Canada is $49,500 CDN with a total investment range between $200,000 and $250,000 (financial assistance available).

INTERESTED IN RESALES AND OUR STORE CONVERSION PROGRAM?
If you own a print or sign shop, Signarama will help you take that business to the next level! Our conversion options offer you more advantages in brand recognition, mass purchasing power and marketing.
FOR MORE INFORMATION CONTACT US TODAY BY CLICKING THE 'REQUEST INFORMATION' BUTTON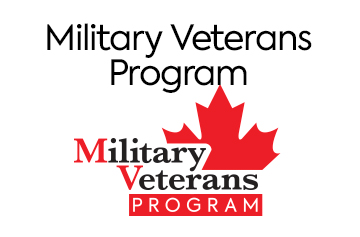 Signarama is a family-operated, second-generation owned franchise system. We are the largest sign franchise in the world with over 1,000 locations worldwide. As part of the new Signarama Canada Opportunities for Veterans Program, we are pleased to offer an established turnkey business opportunity that truly recognizes military personnel for their years of service. To launch this exciting new program, we are waiving our entire franchise fee (valued at $49,500) for our first qualified Veteran who is awarded a Signarama Canada franchise! Deadline for submitting your application is June 1, 2016. To participate, please submit a short (500 words or less) profile, outlining your experience and service within the Canadian Forces. The benefits of owning a Signarama Franchise No evenings or weekends
We are the only sign franchise to offer Air Miles to customers!
Low staffing requirements
70% of our business is serving local businesses in your community
No experience in the sign business required
Great margins!
Mentorship for up to one year with an experienced owner
A proven business that has been operating for 28 years!
Your 100% turnkey opportunity awaits! All qualified Canadian Veterans will save $10,000 off our franchise fee. Additionally, with every franchise sold to a Canadian Veteran, Signarama Canada is currently seeking opportunities to gift an additional $5,000 to a worthwhile charitable cause that will benefit military families. We welcome proposals for immediate review, no later than May 1, 2016. For more information on Signarama Canada, please visit: www.signarama.ca For more information on Opportunities for Veterans, please contact franchising@signarama.ca