TWO MEN AND A TRUCK
TWO MEN AND A TRUCK® is North America's largest franchised moving company with more than 390 locations worldwide, over 3000 trucks on the road and 7,500 employees. The company's success is directly related to its delivery of exceptional customer services and strong brand identity. TWO MEN AND A TRUCK® provides local and regional moving and related services including storage, portable storage, packing, unpacking, the sale of moving supplies including boxes and packing materials, and junk removal services to residential, industrial and commercial customer.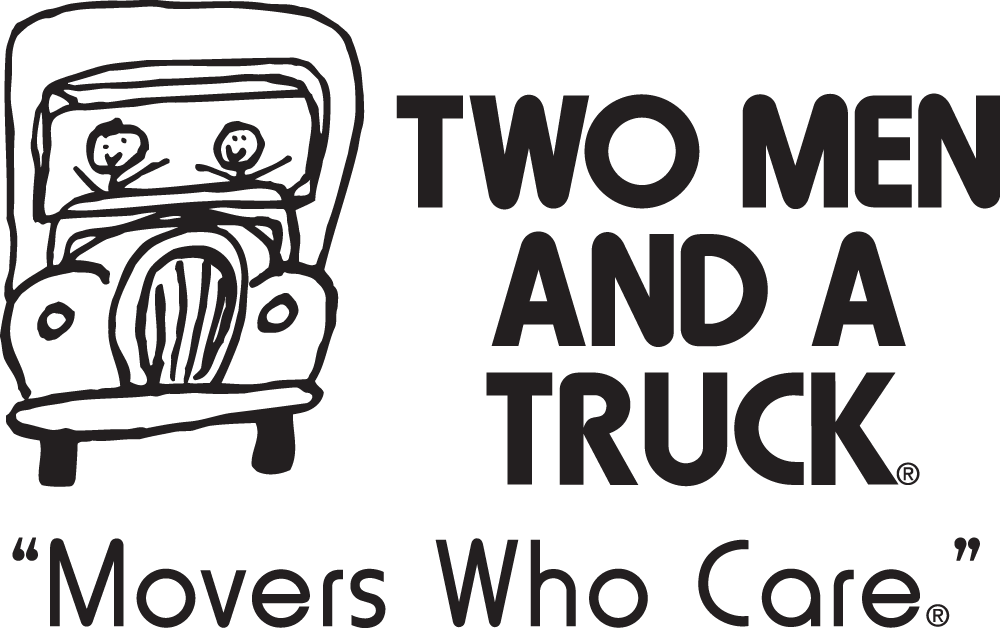 Investment Required:
$200-500K
In Business Since:
2005
Available Territories:
BC, NB, NL
CFA Member Since:
2005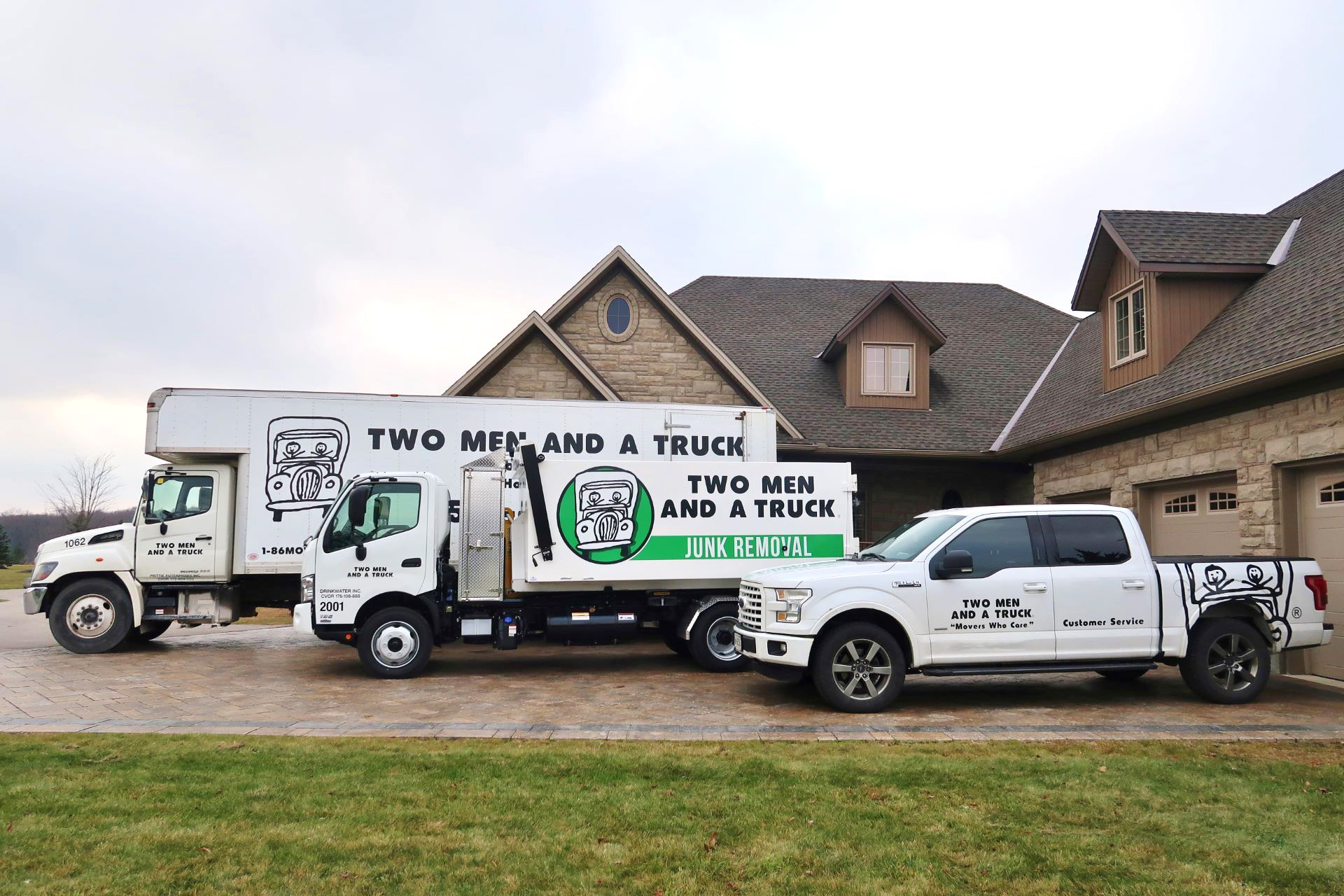 Industry Overview
The moving industry is a growing multibillion dollar industry driven by aging baby boomers, urban sprawl, immigration and a transient work force. The industry is unregulated and highly fragmented with many "mom & pop" movers in addition to the traditional "van line" operators. Many industry competitors deliver sub-standard service thereby creating a significant opportunity for professional moving companies. TWO MEN AND A TRUCK® is a category leader in both Canada and the United States.

The Business Model
TWO MEN AND A TRUCK® franchise opportunity is best described as a "Professional Moving Business for the Business Professional". TWO MEN AND A TRUCK® franchisees offer local and regional moving services for both homes and businesses. Franchisees don't drive trucks or lift furniture. Primary responsibilities include general management, customer service and new business development i.e. in-home estimates and networking activities. Franchisee enjoy multiple revenue streams from moving, packing, unpacking, storage, delivery services, the sale and rental of boxes and totes as well as packaging materials. Recurring revenues are generated from referrals, repeat customers, delivery services and storage and tote rentals.

Most franchises open with two to three 26' moving trucks and a customer service van. As their customer base and sales grow, additional trucks and equipment are added. All franchise markets or "marketing areas" undergo in-depth research and analysis to measure market potential and are designed to support a minimum of 6-8 trucks. Most marketing areas have a population of 350,000 – 400,000 people.
With over thirty years of experience in the moving industry, TWO MEN AND A TRUCK® has combined the knowledge and experience of 350 franchises and corporate locations to develop its franchise systems, policies and procedures which make it an industry leader. The company's track record is impressive. TWO MEN AND A TRUCK® has been recognized by both the Canadian and International Franchise Associations for excellence in Franchising and JD Power and Associates have recognized the company for outstanding customer service. TWO MEN AND A TRUCK® The company has completed over 6 million moves, employs over 7,000 team members, has 3,000 trucks on the road and enjoys a 96% customer referral rating.

Franchisee Portfolio
TWO MEN AND A TRUCK® franchises are locally owned and operated by capable business people who typically have strong sales, marketing and management backgrounds, and who believe in the long term benefits of delivering the highest standards in customer service and satisfaction. Franchisees are also active in their communities and promote themselves as local business owners in the markets they service.
Owning a TWO MEN AND A TRUCK® franchise not only allows a potential franchisee the freedom to run a business but it also provides the structure and support of a top ranked successful franchise system.

Training
TWO MEN AND A TRUCK® has always focused on training its employees with the latest techniques, the best available equipment and to treat everyone as you would want your grandmother to be treated – THE GRANDMA RULE®. Our training programs enable franchisees to learn all of the basics about operating a TWO MEN AND A TRUCK® franchise.
As a franchise begins operations, the home office support team provides ongoing assistance including an on-site visit from a TWO MEN AND A TRUCK® franchise business consultant. A franchise business consultant is a great source of support for new and experienced franchisees.

Reasons to choose TWO MEN AND A TRUCK®:
The moving industry is a multibillion dollar industry. On average 14%-16% of Canadian families move every year.

Recurring revenue streams from home and business moves, packing services, storage and the sale of boxes and packing supplies.

A powerful, recognizable brand supported by a well-developed franchise system and an experience marketing team.

Consumer demand top-notch care when moving their valuables.

As the "Boomers" age, the demand for moving services will increase.


Now's the time to join "Our Team" as we continue our expansion across Canada!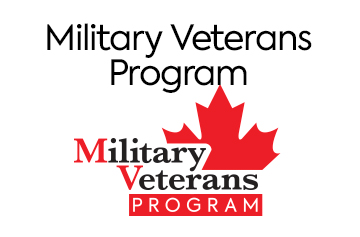 As a proud member of the Canadian Military Veteran Program, Veterans who qualify and are awarded a TWO MEN AND A TRUCK® franchise will receive a 10% discount on the initial franchise fee.