Set Up a Canadian Franchise for Under $50K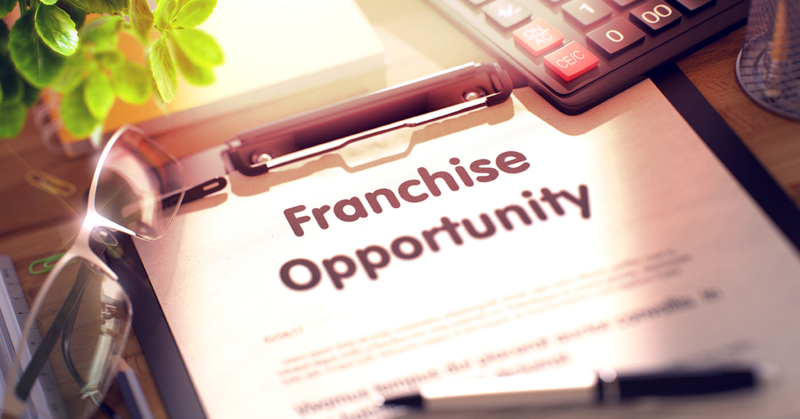 Many new and aspiring business owners believe that investing in a franchise requires a large sum of money. Contrary to popular belief, however, setting up a franchise in Canada can be achieved with an investment of under $50,000. As a franchise business owner, you'll get the chance to start an established business and brand that has systems in place to support their franchisees.
There's no doubt that setting up a franchise is easier than starting a business from scratch. Aside from associating yourself with an established brand, franchising offers entrepreneurs all the guidance and resources that are required to be successful.
If you're looking to set up a franchise with a limited budget, here are some of the Canadian franchise systems that will help you set off on a rewarding entrepreneurial journey:
Investment Required: $40,600-$49,400
With four decades of expertise in home and commercial inspection, Carson Dunlop stands out as an exceptional choice for anyone looking to set up a franchise in the home inspection business. Carson Dunlop offers a well-established and cost-effective business model in an industry that continues to grow with every passing year.
As a franchisee, you will have access to technical training and marketing assistance, enabling you to do your best work. Working with Carson Dunlop will give you the opportunity to expand your network of referrals and build a profitable business.
Investment Required: $30K-$40K
AmeriSpec Inspection Services is an excellent starting point if you're new to franchising and are looking to start off with a limited budget. Their business offers a range of high-quality services including home inspections for both buyers and sellers, home energy audits, and indoor air quality testing.
With 30 years of experience, AmeriSpec has a solid foundation in building successful businesses and helping franchisees chart their own path as entrepreneurs. The best part is that you don't need prior home inspection experience to become a franchisee with AmeriSpec. They provide hands-on training and marketing support to help you thrive in your own business.
Business Consultants / Services / Training
Investment Required: $32K
Investing in FranServe is a remarkable opportunity for new franchisees to get started in the business world. As the largest organization specializing in franchise consulting and brokering worldwide, FranServe provides unique opportunities to franchisees who are interested in working with the brand.
The FranServe team comprises seasoned professionals in the franchise industry, with a remarkable collective experience of over 100 years. With a foundation that is built on integrity, growth, and teamwork, FranServe is committed to assisting individuals in realizing their dreams of business ownership through franchising. Their comprehensive mentorship and training programs are an added benefit for aspiring franchisees.
Investment Required: $30k
Furniture Medic of Canada provides a series of cost-effective services including alternatives to replacing furnishings and fixtures in both residential and commercial settings. They cater to various industries, such as furniture manufacturers, retail outlets, hospitality, and moving. One of the highlights of setting up a franchise with furniture medic is that you don't require too much prior experience in the industry. For anyone who is passionate about recruiting and managing a team of experts while growing their business, Furniture Medic is the place to be!
As a franchisee with this organization, you will have access to multiple market opportunities and established systems that have a great reputation. The extensive training and ongoing support for new franchisees at Furniture Medic makes the experience convenient and hassle-free.
Commercial/Residential Services
Investment Required: Unit $5K-$31K
Anago Cleaning Systems presents a terrific investment opportunity for entrepreneurs interested in acquiring Master and Unit Franchises throughout Canada. The organization deals with a wide range of cleaning services and janitorial services. While the Master franchise requires a larger investment, the Unit franchise system at Anago is great for new entrepreneurs with a limited budget who are looking for full-time or part-time investment.
With Anago, you can leverage their volume discounts and work with proven methods and systems while setting up your franchise. Their business model offers a recession-resistant venture, ensuring stability and resilience even during challenging economic times.
Pets – Sales / Supplies / Services
Investment Required: $39K-$65K
With over 30 years of experience, Bark Busters has dedicated itself to enhancing the lives of dogs and their loving families. Their highly effective training techniques offer new franchisees a significant competitive edge. With the Bark Busters team, you can play a pivotal role in creating a meaningful difference in many lives, while simultaneously running a successful and fulfilling business. Bark Busters offers its franchisees access to extensive marketing resources, robust systems, and a supportive network of peers. Their consistent support ensures that you remain at the forefront of the industry, with a competitive edge in the market.
Educational Products & Services
Investment Required: $49K
Beyond the Classroom is passionate about empowering children and building their confidence through their exceptional tutoring services. A team of highly trained tutors cater to each student's unique needs, offering personalized sessions that guarantee remarkable results.
Becoming a franchise partner with Beyond the Classroom will open up endless possibilities to make a difference in the lives of students. Their strategic business model empowers franchisees to constantly grow and seek new opportunities within the multi-billion dollar tutoring industry. You don't need any prior teaching experience to work with Beyond the Classroom. They offer a comprehensive training program allowing all new franchisees to set up their business with ease.
Canadian Residential Inspection Services Ltd.
Investment Required: $44.5K
Canadian Residential Inspection Services is one of the oldest home inspection companies in Canada and has built a great reputation for itself over the years. With over 30 years of industry experience, the company provides new franchisees invaluable advice and support to ensure their success. The detailed marketing strategies along with a clear roadmap will help you achieve your entrepreneurial goals in no time with a budget under $50k. Each and every franchise is given special care and attention at Canadian Residential Inspection Services to ensure their success.
Canadian School of Natural Nutrition
Investment Required: Inquire with franchise
The Canadian School of Natural Nutrition (CSNN) is a distinguished private vocational school that provides aspiring franchisees with the opportunity to pursue a career in the field of adult education. With provincially-licensed classroom branches spread across Canada and a comprehensive online distance education program, CSNN offers a range of educational options to suit individual preferences and schedules.CSNN's curriculum encompasses a variety of programs, including the foundational Natural Nutrition diploma program, Advanced Nutrition workshops and certificates, as well as introductory workshops like the Holistic Culinary certificate and the Healthy Eating & Lifestyle Certificate.
Entrepreneurs who become CSNN franchisees gain the opportunity to distribute CSNN curriculum and administer CSNN policies to students. A partnership with the organization will empower you to play an essential role in facilitating the educational journey of aspiring nutrition professionals and contributing to the growth and success of CSNN.
Investment Required: Up to $10K
CENTUM boasts an extensive network of over 200 franchised locations, housing over 2,100 skilled mortgage experts throughout Canada. Since its establishment in 2002, CENTUM has consistently achieved steady growth, owing to its commitment to providing expert advice and prioritizing client satisfaction.
CENTUM stands out as one of the most visible brokerage brands online making it a great brand to partner with as you begin your journey as a franchisee. When aspiring franchisees join the CENTUM network, they gain access to a comprehensive suite of resources. CENTUM equips its franchisees with cutting-edge systems, advanced technology, comprehensive training programs, ongoing support, and a diverse range of financial products. These invaluable tools and resources provide franchisees with a distinct competitive advantage in the dynamic mortgage industry, empowering them to thrive and succeed.