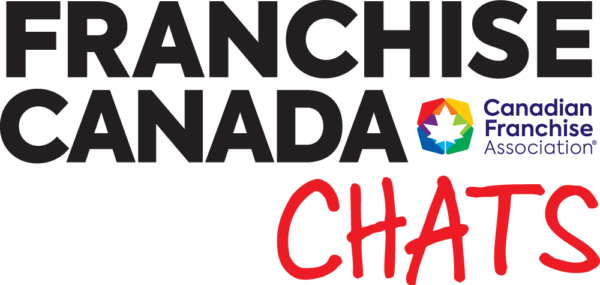 Get to know experts in the Canadian franchising industry! The Franchise Canada Chats Podcast features franchisors, franchisees, and leaders of the industry.
Join us as we sit down with members of the Canadian Franchise Association (CFA) to discuss their journey in franchising, the challenges and successes they've faced as small business owners, and more!
LISTEN TO AN ALL-NEW EPISODE NOW!
Season 7 of the Franchise Canada Chats Podcast is underway! We'll be publishing new episodes weekly! Subscribe to Franchise Canada E-News or follow us on Soundcloud so you never miss an episode! This episode features Steve Geddes of Fibrenew Kelowna. On this episode, Steve shares how he grew his resale franchise into a powerhouse in his region and in his system.
Season 7 Episode 3 | JDI Cleaning: New in Town with Juan Arboleda and Paola Montoya
Juan Arboleda and Paola Montoya's first interaction with JDI Cleaning was through covering a couple of cleaning jobs. The local franchisee was so impressed by their work ethic that he offered them a franchise. They took that and ran with it, growing into multi-unit owners over the 20 years they've been with the company.
In their tenure, they've increased sales in their Milton, Brampton, and North Halton region by 300 per cent, including making the jump from franchisee to franchisor. Within the last six months, their son Simon began assisting them on cleaning jobs, making it a true family franchise.
Juan and Paola join us on Franchise Canada Chats to discuss:
JDI franchises are in the communication business, not just the cleaning business;
Engaging with cultural changes in a new country and how onboarding new Canadians reflects the franchisor/franchisee relationship;
Splitting the workload and responsibility to divide and conquer, keeping family issues at home and leaving work at the office;
and so much more!
Talk Franchising with Us!
The Franchise Canada Chats podcast welcomes all CFA members as guests!
Are you looking to be a guest on the Franchise Canada Chats Podcast? Perhaps one of your franchisees has a great story? We want to hear from you!
For opportunities to be featured on the podcast, contact Stefanie Ucci, Coordinator, Content & Education, at editor@cfa.ca.