As Canada's 13th largest industry, franchising will contribute over $117 billion to the economy this year and create jobs for almost 2 million Canadians. If you're a Canadian business owner with a proven concept, franchising your business can be a strategic move with numerous advantages. Canada's stable economy, diverse population, and strong support for small businesses make it an attractive market for franchising.
When it comes to the franchise business model itself, there are a wide range of key benefits to adapting the model to lift your concept to new heights and obtain scalable growth:
Benefit from partnering with independent franchisees in local markets who have invested in the system and have a strong motivation to make their franchise location successful.
Achieve accelerated growth by expanding through franchisee investment (compared to corporate expansion with company capital).
Attain further market share by expanding points of sale.
Share in the revenue generated by the system through royalties collected from franchisees (typically either a standard set fee or calculated as a percentage of gross sales volume).
Do you have a business you'd like to grow? Consider expanding and scaling your business with franchising! The franchise industry in Canada is growing in the number of systems and buy-in from aspiring entrepreneurs.
This page is your starting point to Franchise Your Business. Explore the benefits with articles and videos about franchising and sign up for upcoming virtual seminars to learn from experts in the field.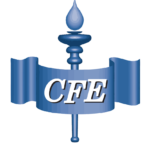 CFE Participants can now earn credits!  The Franchise Yoru Business seminars are eligible for 250 CFE education credits and 50 CFE participation credits.
The CFE Program is a premier tool that aids franchise executives, managers, and business owners in expediting personal and collective advancement. Attaining the CFE certification signifies a heightened level of professionalism, subsequently elevating the overall quality of franchise training. Find out more about CFE!
INTERESTED IN MEMBERSHIP?
The CFA serves people in the Canadian franchise community by providing support, learning resources, and growth opportunities. Our two membership categories are franchisors (including system franchisees) and franchise suppliers.