Franchise Opportunities in Canada You Can Invest In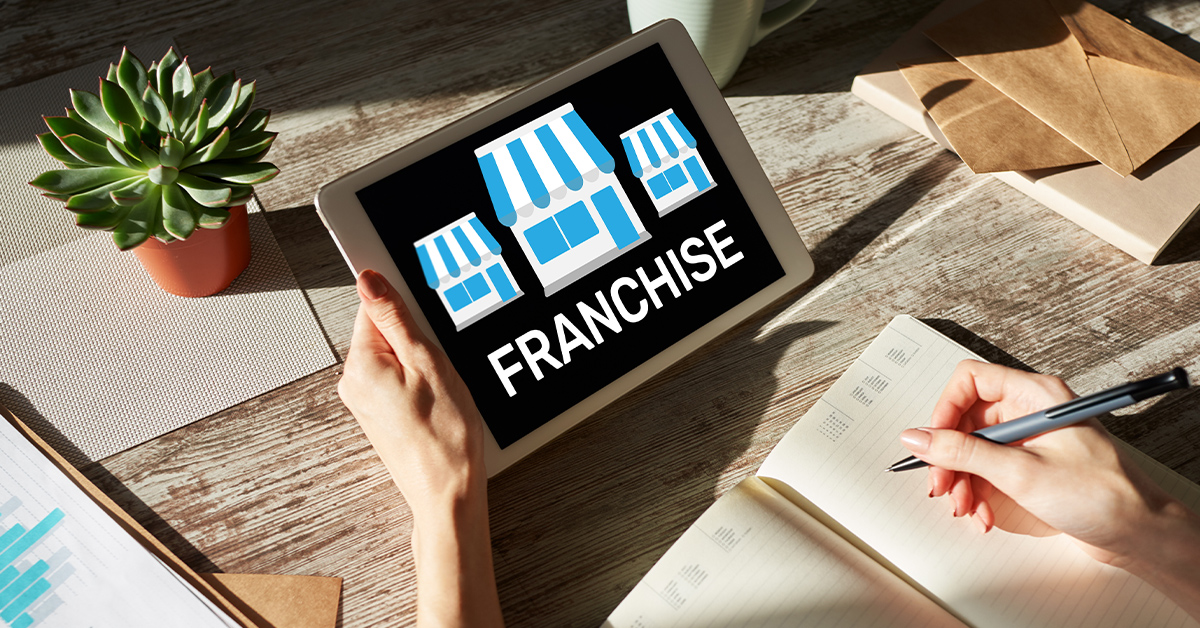 Setting up a franchise is a great way to establish a business and build your entrepreneurial skills without the major risks of launching a small business from scratch. Owning a franchise gives you a sense of freedom and equips you with all the necessary tools to understand the world of business while working with an existing customer base. The presence of an existing infrastructure in the franchise model can help you overcome many obstacles and barriers as you navigate the world of business.
Some advantages of investing in a franchise include:
The franchise model helps you work with organizations that have already built brand awareness with a proven concept.
There's constant support from the franchise owner at every stage of setting up your own franchise.
Several opportunities to continue expanding your business as you get comfortable with the franchise model.
Here are some of the best Canadian franchises you can invest in and explore the world of franchises and everything that it has to offer:
Aire Serv
Commercial/Residential Services
In business since 1992, Aire Serve is one of the leading HVAC service entrepreneurs in Canada. The organization has spent 30 years refining their systems and processes to offer the best support to entrepreneurs who seek to set up a franchise with them. Spread across 200 locations across the US and Canada, Aire Serve puts their clients first and always focuses on getting the job done right. They specialise in heating and air conditioning installation, maintenance, and repair.
If you're interested in investing in a franchise in Canada that deals with heating and cooling, Aire Serv is the way to go. You can rest easy knowing that the organization will offer you all the tools and personalized guidance for your success.
Investment Required: $47.6K-$176.4K USD
eSupply Canada is a 100% Indigenous-owned online distributor of office and industrial supplies. Established in 2019, eSupply Canada operates on a dropship model that ensures there's never any advanced purchasing of inventory or warehousing required. This Canadian organization operates on the principle of giving communities and businesses an indigenous option. eSupply Canada is always looking for franchisees who prioritise building local relationships and are seeking home-based businesses.
Setting up your franchise with e-Supply Canada offers a range of opportunities including a comprehensive training program and ongoing support. You'll also have access to a defined territory, 1,000,000 high-volume products and an international supply chain. A partnership with eSupply Canada also offers a steady mix of active, passive and residual income.
"We're looking for Indigenous franchisees. But we're also looking for franchisees who represent the cultural fabric and makeup of all communities across Canada. We want our owners to reflect the diversity and the demographics of Canada," he says. "Diversity is really what sets us apart. It's who we are and what we value," says Steven Vanloffeld, eSupply Canada's founder and CEO.
Investment Required: $25K-$45K
Hickory Dickory Deck
Custom Decks
Hickory Dickory Decks specializes in high quality, low maintenance decks and is incidentally the #1 custom deck company in Canada. They have built over 35,000 decks since their inception in 1987. If you're looking to explore the world of custom decks, Hickory Dickory Deck is a profitable franchise that you can set up. The organization is dedicated to support its franchisees and offers comprehensive training materials and any other assistance that you may require to get started.
An experienced and supportive head office team at Hickory Dickory Deck is focused on helping all its franchisees grow and thrive. With 36 years in the industry, this trusted brand will also offer you positive referrals and a competitive advantage in selling their high quality decks.
"When you think about buying an existing business, it's scary because you always wonder, what am I actually buying?" says Melburn. "But having a business like Hickory Dickory Decks, people have heard about us; we are not a brand-new company and the brand name is very memorable, people love it. So, [it's great] having the brand name and the business history behind me for the work that we do," says Hickory Dickory Decks franchisee Theo Melburn who started working with the organization in 2019.
Investment Required: $70K-$93K
Maverick's Donuts
Food – Baked Goods / Coffee / Donuts
Maverick's Donuts began in 2016 in Ottawa and spent its first 4 years refining its recipe and establishing itself as a leading brand for high-quality donuts in Ottawa. Maverick's Donuts found a way to flourish during the pandemic as well and successfully opened a new location in Ottawa. The brand has continued to grow its sales over the years and makes for an incredible franchise for you to invest in. Maverick's Donuts has demonstrated an admirable business trajectory and is equipped with an experienced team of franchise specialists.
If you choose to start a franchise in partnership with Maverick's Donuts, you are sure to find experienced trainers and support staff to take you through all the major milestones as you begin. With a renewed focus on "shop local" spreading across the nation, Maverick's Donuts will continue to thrive alongside its franchisees.
"They've helped us navigate any difficulties and answer any questions that we've had," she explains. "Being a part of the franchise system is like having an extended family; we never feel alone and have open communication and assistance from the franchisors and other store owners," says franchisee Stacie McGill who purchased the Alta Vista location in the Ottawa area in January 2022. "Being a part of the franchise system is like having an extended family; we never feel alone and have open communication and assistance from the franchisors and other store owners," she adds.
KFC Canada
Food – Quick Service Restaurants
KFC is synonymous with delicious fried chicken and has grown to become the largest and most recognizable Quick Service Chicken Restaurant Brand in Canada and around the globe. With a repeatable success model driving consistent franchisee re-investment, working with KFC opens you up to a world of opportunities as an entrepreneur. You have the option of joining the KFC family in both owner-operator and multi-unit formats across the country.
As a franchisee with KFC, your onboarding training will give you comprehensive insight into all that you require to set up a successful, thriving franchise. With brand standards training alongside an induction to management systems and processes, collaborating with KFC Canada is great way to begin your investment journey in a franchise.
"If I were to sum it up in one sentence it's 'Keep it simple, invest in your people and success will follow.' You should never undervalue your people; that's what drives the business. Focus on them, invest in them, believe in them, and then you'll be successful," advises KFC Chief Financial Officer Reza Kouhang.
Investment Required: $650K-$1M+
Driverseat Inc
Designated Driving / Transportation Services
Driverseat provides a range of transportation services such as airport ground transportation, group charters to sporting events and wedding shuttles. Their speciality lies in services requiring 7 to 24 passenger vehicles. Over the years, Driverseat has established itself as North America's largest leisure and corporate transportation franchise network. If you choose to invest in Driverseat Inc you will have the resources to scale your business to new heights while simultaneously managing costs and capital investments.
The franchise program with Driverseat ensures healthy margins through revenue growth and cost management. Once you join Driverseat's franchise family, you will be provided with comprehensive training that includes a thorough understanding of the company's cost model that sets it apart from other competitors in the market.
"Everything we built in the earliest days was centred around fran­chising," says Brian Bazely, CEO and co-founder of the organization. "Every aspect revolved around the idea of creating a franchise package for our franchi­sees that would tell them how to run the business and make money out of it, and provide them with library images, standards, logos, etc. We built all of that before we even launched."
Investment Required: $65K-$131K
Massage Addict
Health / Fitness / Nutrition
If you see yourself establishing a franchise in the wellness space then Massage Addict is a wonderful franchise you can invest in. One of Canada's foremost providers of therapeutic services, Massage Addict has locations across the country. Its offerings include five primary services: massage, reflexology, acupuncture, chiropractic care, and custom orthotics. The organization prioritizes high quality, affordable and therapeutic services.
Massage Addict is Canadian-owned and their unique business model offers consistent and predictable recurring revenue. Further, in your partnership with Massage Addict you can expect low investments and a quick ROI. More than 50% of franchisees operate multiple clinics with Massage Addict.
Investment Required: $287,400-$419,400
AmeriSpec Inspection Services
Home – Inspection Services
AmeriSpec Inspection Services offers home inspections for buyers and sellers of homes, home energy audits, and indoor air quality testing. If you're looking to step into the world of inspection services, AmeriSpec Inspection Services is a smart starting point. The organization has been around for 30 years, equipped with the know-how of building a business from the ground up. Franchisees don't require prior home inspection experience with AmeriSpec Inspection Services. They ensure that you're offered hands-on training and marketing support for your franchise.
The home inspection industry is continuing to boom and realtors note that 84 percent of buyers request a home inspection as part of the purchase contract. As the industry stays in high demand, working with AmeriSpec is a great way to build a lucrative business.
"An ideal franchisee has a business mindset, operates with integrity, and has the will to constantly shift and change with the industry. Franchisees don't need home inspection or technical experience, but a knowledgeable background in construction, renovation, engineering, appraisals, or real estate can be an excellent spring­board to launch an AmeriSpec franchise," says Jason Acosta, Business Develop­ment Consultant for AmeriSpec of Canada
Investment Required: $30K-$40K
School of Rock
Children's Products & Services
School of Rock offers a unique approach to education with its performance-based model of music instruction. This education franchise has a global presence with over 300 locations across 15 countries and teaches over 60,000 students. The music programs organised by School of Rock encourage students of all skill levels to learn and grow in a supportive environment.
If music has always been your calling, you have the opportunity of transforming your passion into a lucrative business by investing in a franchise with School of Rock. The company hopes to inspire children to engage with music in interactive ways and carve a niche for themselves.
Investment Required: $450K-$600K
Puddle Pool Services
Home Based Businesses
Puddle Pool Services is a premier pool and hot tub maintenance company that specializes in maintaining residential and communal pool areas. Their great branding and impeccable reputation makes them a natural choice to set up a franchise with. Puddle Pool Services offers an in-depth training program to all franchisees that includes introductions to their services, their marketing and more. Established in 2018, Puddle Pool Services has built a loyal customer base in the span of a few years owing to their premium services and attention to detail.
Mark Amery, CEO of Puddle Pool Services. says he welcomes prospective franchisees who have some business experience. He also looks for those who are service-oriented, motivated, and hard workers. About 50 per cent of his franchisees are owner-operators and the others are what he calls "semi-absent" or hands-off owners.
Investment Required: $88K-$135,400 (Net Worth: $150K)
Investing in a franchise can seem like a daunting task but it's much easier than you'd expect. With the right resources you can invest in some of the best franchises in Canada and build your dream business. The franchises listed above are dedicated to serving their franchisees with the best offerings to ensure they can live up to their potential and expand their business.