According to the Canadian Federal Government 2022 statistics, there are 1.19 million small businesses and of these, the Canadian Franchise Association reports an estimated 657,000 are franchise small businesses.
Why is this important? Small businesses help drive the Canadian economy from creating employment to giving back to the community. They may be small but they play a big role in our lives!
Here is the story of one of a million small business owners who support us:
Meet Monica Xu – Little Yogis Academy in York, Ontario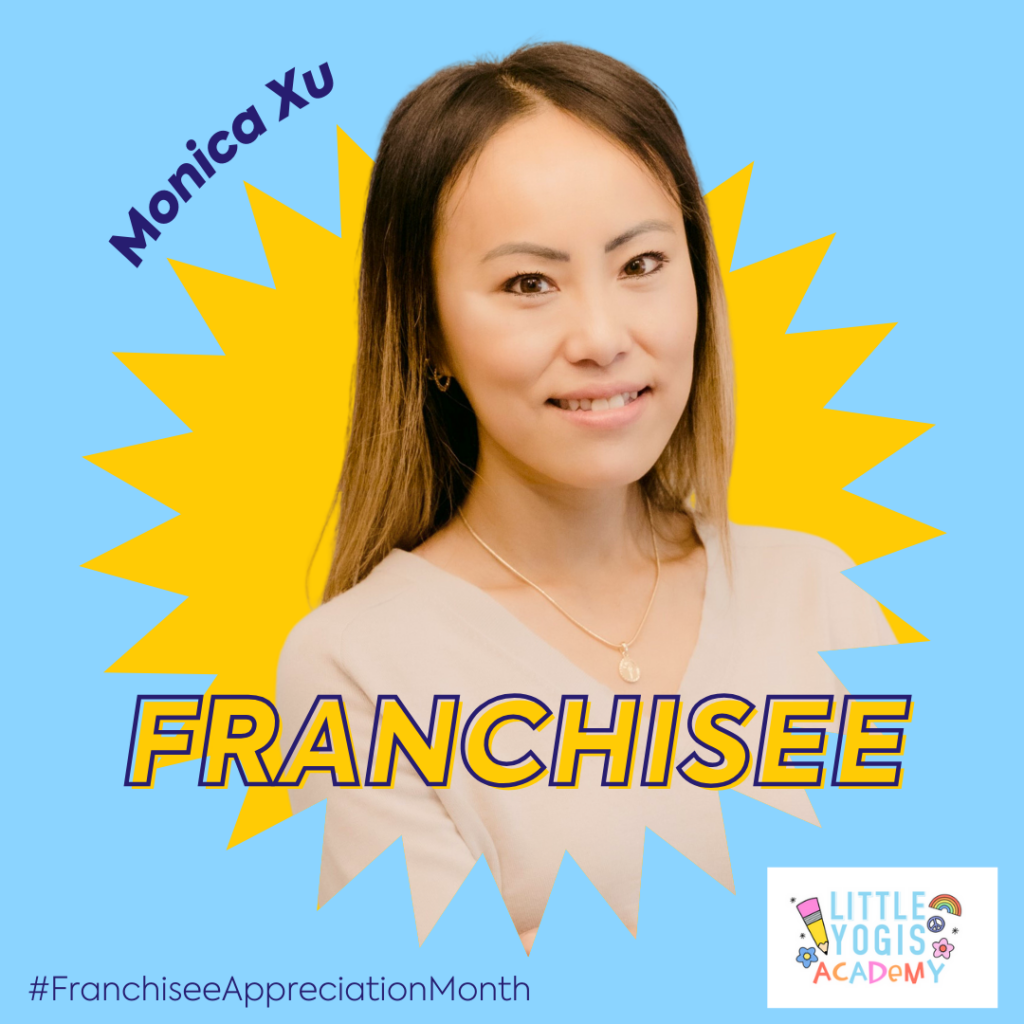 Monica is a mother of two young girls, and she admits that her self-reflection during motherhood has led her to her current path.
With a Bachelor's degree in Business Administration, she boasts a career spanning over a decade in the demand planning industry. The motivation behind embracing yoga originated from her desire to counterbalance the sedentary nature of her desk job with some physical activity.
What started as a form of exercise and a time filler in her early twenties has evolved into a form of just 'being' – through breath, movement, and a state of mind.
As her personal growth was nurtured by the various experiences life offered, she gradually recognized that the amalgamation of inner exploration and physical engagement had transitioned into a way of life.
Her venture into the realm of children's yoga was initiated by contemplations on how she could equip her own children with tools and strategies to empower and shape their world. She aspired to furnish youngsters with enduring mental resources that could seamlessly integrate into their lives and become second nature. Her conviction was that this approach would undoubtedly enhance, enrich, and illuminate their lives, leaving an indelible mark on their hearts and minds, given that they constitute the future.
Her decision to acquire the business of Little Yogis Academy/Busy Minds Inc. recognizing that the brand had already paved a strong path and established a robust foundation, she was driven to take the reins and steer the business forward. "I fell in love with the brand and concept," she added.
Her engagement with the Little Yogis Academy franchise family brings her immense satisfaction. The nurturing team environment and the strong sense of community have fostered a deep sense of belonging for this budding enterprise. "Everyone is passionate about our mission and invested in growing together." For those contemplating a career shift, she unequivocally recommends this avenue, and she cannot fathom embarking on her entrepreneurial expedition in any other manner.
Support local small business owners like Monica! Find your local Little Yogis Academy here