Franchise Growth Catalyst Angela Coté offers her 10 action steps that leaders can take with their team members on an ongoing basis
By Stefanie Ucci
Being a leader within a franchise system can come in many forms: franchisors, franchisees, members of head office, general managers, and other individuals contribute to the success and development of a franchise business.
As a leader, you may wear multiple hats and juggle a variety of responsibilities, along with individuals to supervise. Whether you're fresh in the game or a seasoned professional, continuing to sharpen your leadership skills will always provide value.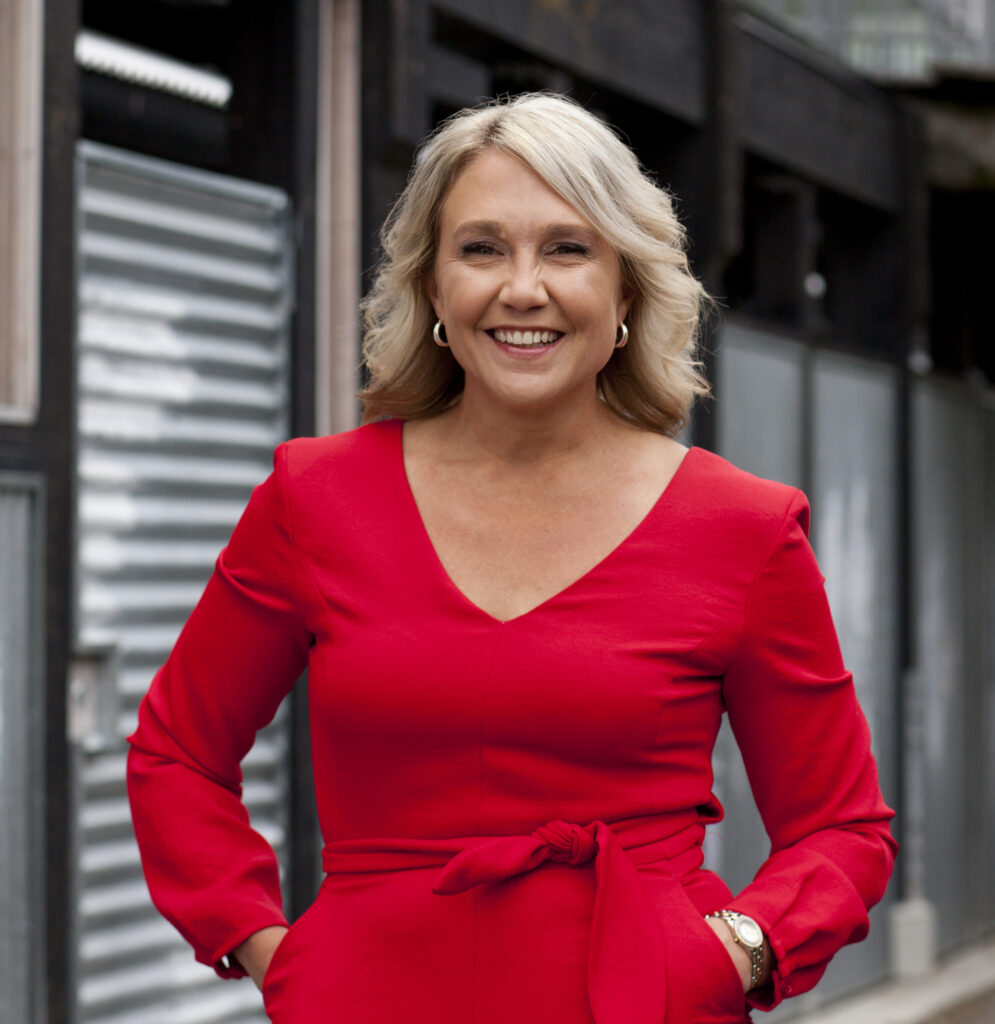 Here, franchise growth catalyst Angela Coté of Angela Coté Inc. shares her 10 action steps that leaders can take both during challenging times, such as the COVID-19 pandemic, or on an ongoing basis to ensure the continued success and satisfaction of their team members.
As she shares, "Leadership is about inspiring others to feel confident and empowered to work together, taking bold moves that create impact and growth in themselves and the organization they're part of."
Coté's tips were taken from the Positive Leadership During Uncertain Times + Closing Remarks session as part of the Canadian Franchise Association (CFA) Elevate & Empower: Female Leadership During Uncertain Times virtual seminar that took place on May 13, 2021.
Click here to purchase on-demand videos from the webinar and watch the full session.

1. Demonstrate Empathy
Coté says that as a leader, you don't particularly need to agree with your team member's emotions, but you should validate what they're feeling and make them feel heard in the workplace.
"When someone opens up and shows emotion, whether that's fear, frustration, instability, or doubt, even when their concerns seem invalid to you, validating that they're having those feelings is super impactful," says Coté.
2. Check in on people
"Do not assume that they're fine just because you haven't heard from them," explains Coté.
She notes it's important "to catch them before they go into the ditch." Ensure there's a proper framework in place that encompasses a solid system to check in on your team, remembering to use that empathetic approach from the first tip.
3. Authenticity and vulnerability are okay
Coté encourages leaders to build safe and trusting relationships with team members, which allows each person's productivity, creativity, and confidence to flourish.
However, she notes that individuals in leadership positions sometimes find themselves afraid when they don't know the immediate answer to something. "I think this fear comes from our ego trying to protect us from that shame we feel from potentially being called out," says Coté. "Having bravado or the lack of vulnerability and authenticity only leads to people feeling less trusting and less able to relate."
Examples of vulnerability include admitting when you don't have all the answers, owning your mistakes and apologizing for them, and seeking help when it's needed.
4. Collaborate to make a plan
Think about your own feelings when it comes to being told what to do versus being involved in the communication and collaboration.
"I hear from people in leadership positions, crisis or not, who tell me how frustrated they are that they tell their franchisees, employees, or coworkers what needs to be done but those people aren't doing it," explains Coté. "I've got a little secret for you: this is usually because most people aren't motivated by being told what to do."
She says there's value in slowing down and building a plan with team members for how to navigate new challenges. Plus, when an individual feels like their voice is heard and matters, they're more likely to contribute ideas and take action. "The collective wisdom of the group usually brings forth the best ideas."
5. Empower people
Empowered people empower people. Makes sense, right?
Coté advises that leaders ask their team members what they can do to come out stronger on the other side, including coordinating the action steps that are necessary to get there. Everyone has their own unique skills, and as a leader, you can help them figure out what they're best at and build their confidence to use those skills.
6. Seek input
You shouldn't guess what people's needs are in the workplace. Open communication allows you to ask them questions such as: "How can I provide support to you right now? How can I provide value? What value can I bring? What kind of support do you need right now? What would help you the most?"
You may not be able to accommodate every request, but it's worth at least trying, explains Coté. Understanding your team members' needs is the first step, and then after that, you can begin figuring out how they can receive the support they're seeking.
7. Recognize people
Coté advises that leaders take the time to recognize their team members who are innovating and taking action in the workplace. "Better yet, recognize them in front of their peers, in the interest of inspiring others to follow suit."
She points to using the company's Facebook page or Slack messenger as valuable platforms for recognizing innovators and initiative takers who are doing great things for the team.
8. Unite people
"In franchising, we have such an incredible opportunity to leverage the collective wisdom of the group," says Coté. Franchisees within a franchise system are a group of united small business owners running the same businesses and facing the same challenges. So, she encourages everyone to come together to share their ideas, motivate each other, and connect on a personal level to develop nourishing relationships.
"I can guarantee the results of bringing people together and airing out those challenges far outweighs the risks of them having these problems and not getting support and answers from each other and letting it fester," she says, adding that it also helps alleviate some pressure from head office to always have the answers.
9. Delegate when possible
As a leader, you may feel an obligation to do everything within the business and feel a sense of responsibility for everyone on your team.
"People feel good when they're empowered," emphasizes Coté. "Leading is not about authoritatively making all of the decisions but rather empowering others, delegating, and allowing them to tap into their own wisdom and creativity to determine the best path."
Other team members may have that hidden skill that allows them to complete a task as well as, if not better, than you could. This creates a growth opportunity and builds loyalty to the company by showing that you trust their skills and experience.
10. Focus on the people issues
By now, you've probably noticed that all 10 of Coté's tips have to do with interpersonal communication within the workplace. "I believe the more you lead on people issues, the more the business issues seem to just take care of themselves," she explains.
"Our goal as leaders is to help people feel more meaningful, less stressed, and more clear so that they can make the good decisions towards the collective mission," says Coté. The collective mission within franchising is, of course, business success and satisfaction within the franchise system.

Website: Angela Coté Inc.
Email: angela@angelacote.com