Millennial WingsUp! franchisee Vitul Patel is expanding his franchise ownership with new take-out only locations across southern Ontario
By Stefanie Ucci
When Vitul Patel arrived in his new home in Canada back in 2014, his first job was working part-time at WingsUp! in Burlington, Ontario. In between shifts, he was an electrical engineering student at Mohawk College, working towards a diploma to get his foot in the door of the engineering world.
But the 29-year-old franchisee originally from Ahmedabad, India, ended up taking a slightly different turn—into the world of business ownership of a quick service restaurant.
After finishing college, Patel realized that it was more enjoyable to work at WingsUp! rather than in the field he'd studied. He says that working 14-hour days at the restaurant was a breeze, but six hours of engineering had him feeling bored, which made for an obvious decision when an ownership opportunity popped up.
In October 2017, after receiving his permanent residency, Patel was asked by his former manager if he knew anyone who would be interested in purchasing her WingsUp! location in Hamilton, Ontario—exactly where Patel was planning to plant his Canadian roots.
"For a year and a half, I was a crew member and then I got opportunity to be a manager, running the entire restaurant by myself," explains Patel. "When I got the opportunity to [take over and] own that business, which I had already managed for three years, it was the perfect opportunity for me."
Fast forward to October 2020, and Patel was ready to spread his wings and purchase a second resale location in Hamilton.

Two thumbs up for WingsUp!
WingsUp! operates with a unique franchise concept as its primary focus is take-out and delivery. This gave it a leg (or wing) up in the industry during the COVID-19 pandemic, when dine-in restaurants were shut down for many long months.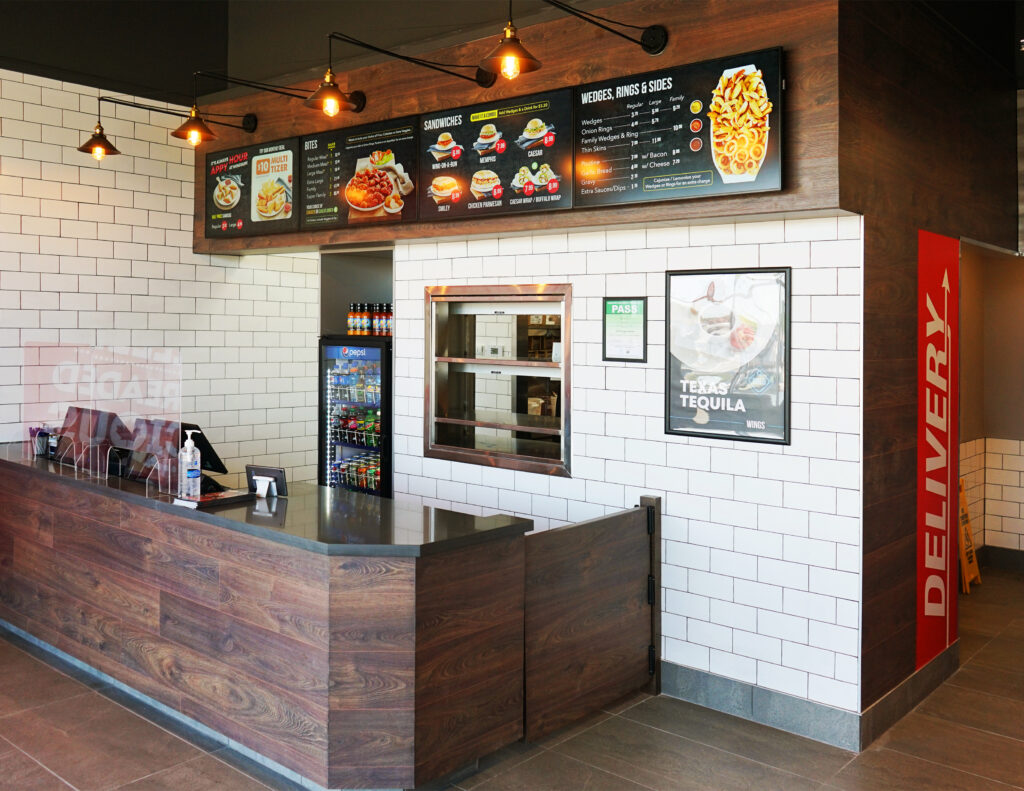 Locations require a smaller footprint of about 1,000 to 1,200 sq. ft., reducing overhead costs for franchise owners. On top of that, the brand offers a simple and unique menu focused around one type of protein—chicken wings—that can be tossed in one of 18 different sauces including classic, sweet, spicy, bold, dry, and sweet and spicy for guests of all appetites. WingsUp! also serves tasty appetizers including jalapeño poppers, perogies, potato wedges, fried chicken sandwiches and wraps, and more, all of which can be easily popped into a deep fryer and served up to guests.
Thanks to the brand's QR system for ordering, Patel says it's a simple-to-operate process, even in larger volumes on busy days.
And those busy days came about during the pandemic, when hungry locals were looking for tasty quick service restaurants to provide fast, easy meals to pick up and eat at home.
"Our type of restaurant focused on takeout and delivery saw a very sharp uptick in sales," says Patel. "Our sales almost doubled in the period of about a month and a half. [The pandemic] was a problem for us, but to see those kinds of sales in such a short period of time was actually quite challenging. We had to almost double our staff, and everyone was working overtime in that period of April to June 2020, so we had to take care of our employees during that time. They were the ones who helped us—if they weren't there, then we wouldn't have been as successful."
Just wingin' it
At the time of writing, WingsUp! has 17 restaurants in operation, with 12 locations under construction, and 29 locations in development. Of those coming soon, three are Patel's: he's opening new stores in Georgetown, London, and Sarnia.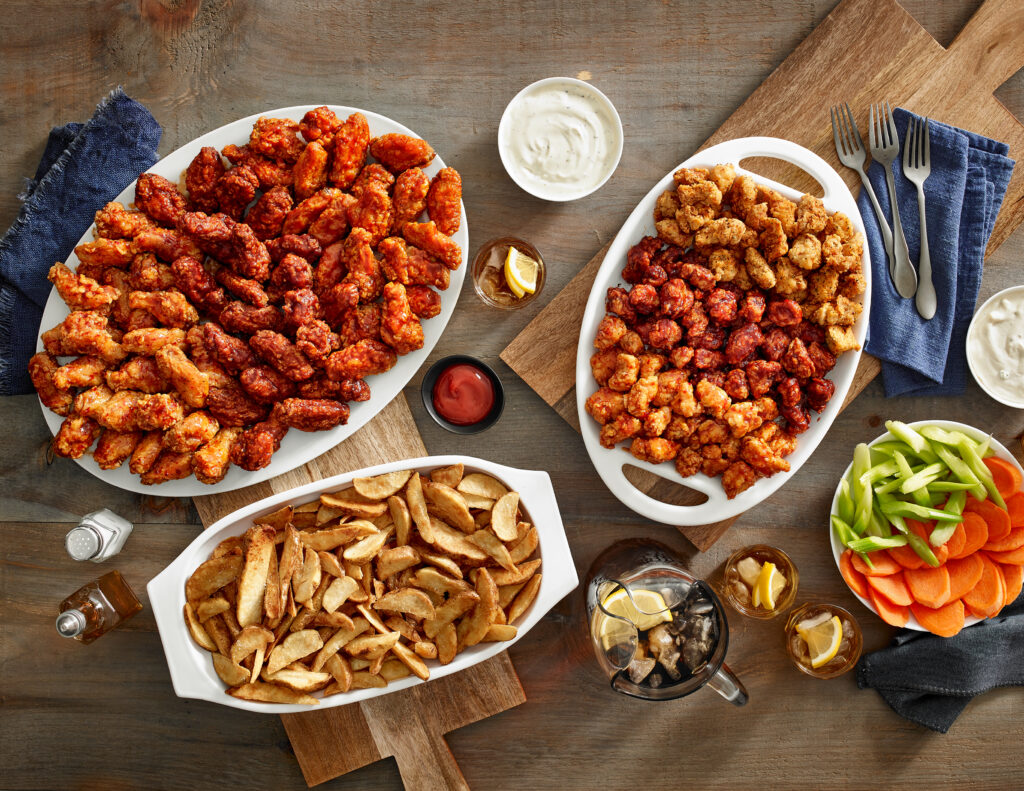 As a multi-unit franchisee, Patel doesn't do it all on his own. He has two business partners who are also managers at his two Hamilton locations to add that helping hand in keeping the businesses up and running.
Patel also notes that much of his support comes from the WingsUp! head office that guides franchisees through every step of their franchise ownership process. Initial training includes a rigorous four weeks to learn the basics of the restaurant and how to manage and grow the business. After that, franchisees receive an additional two weeks of training from knowledgeable team members to help prepare them for their grand opening.
"WingsUp! is really great for its support system and I'm always in touch with my operations manager if I have any issues. If I need help, I get instant replies," says Patel, noting that even when he visits his hometown in India, he's still able to communicate with the head office team to get support for his restaurants being run by his business partners in Canada.
The brand also conducts an operational audit in each store once a month to ensure franchisees are following systems and processes, while noting if there are any issues and how they can be fixed.
When it comes to marketing, Patel adds, "Every quarter we sit down with our marketing [manager] to look at data, sales, the performance of our last part of the marketing plan, if we can run the same promotions again, what needs changing, and advertisements. I personally keep track of sales on a weekly basis to help myself [monitor how the restaurants are performing.]"
More than just a Monday to fry-day
So far, Patel says he's had a "very good experience" with WingsUp! and notes that the biggest benefit of being a business owner is the flexibility to choose his own schedule. "Some people don't get that flexibility and have to work 14 hours, but it's part of being [a franchisee] and it's allowed me the opportunity to grow constantly," he notes.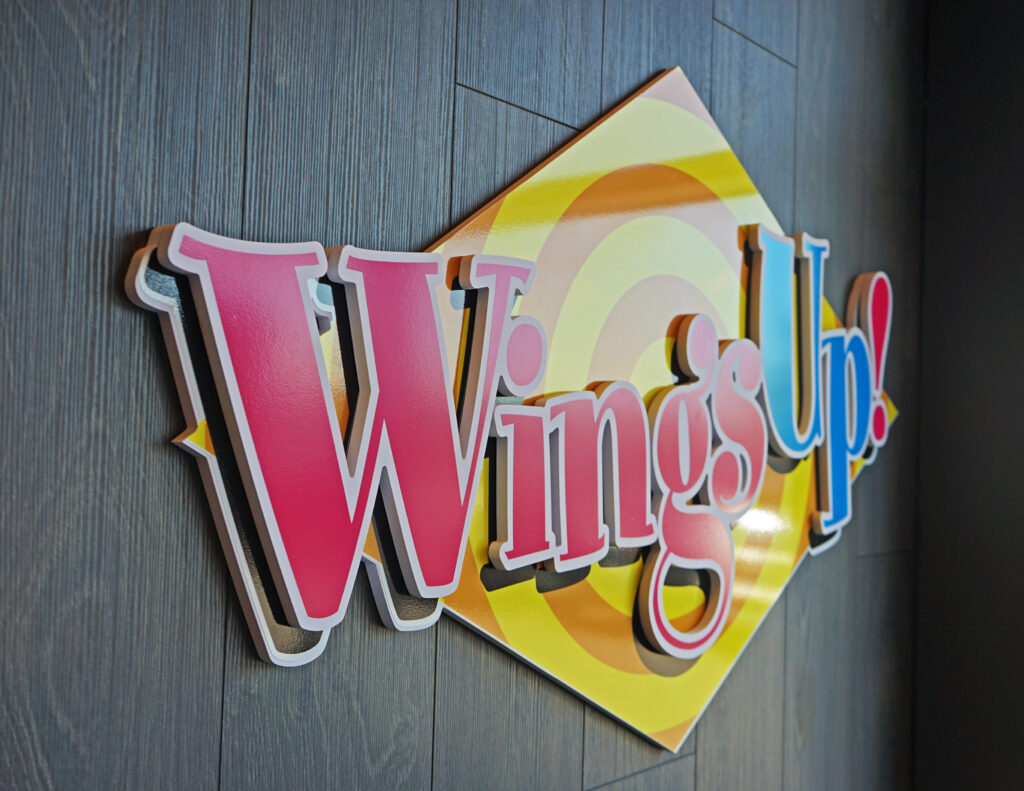 As a millennial franchisee, Patel had the benefit of working at his future franchise for a few years before taking over as owner, so that the franchise systems and processes were already familiar to him, and he established contacts with knowledgeable members in the industry who "helped me hire some very good people."
But Patel also notes that one of his main challenges early into his franchise ownership was with hiring. "When I took over the store, the first thing I did was build a solid employee base. The reason for that was I didn't [and still don't] want [high turnover] of employees in my restaurant, because I know when that happens, it reflects on the quality and service," he explains. "So, I made sure that I had good people and that I trained them. Most are working with me right now and some [became] business partners in my other locations. When I hire [new workers], I talk about what their future goals are in order to make sure I don't just hire an employee, but I try to see them as a future manager because we're constantly growing and need people who can run the store."
As for advice Patel has for future franchisees, he says that franchising is a "very safe" business model to consider. "Franchising is a very good way to start, especially if you're a new [entrepreneur.] You have a lot of support from head office for operational and marketing support, especially if you don't know the industry. If there's already been proven systems, I'd rather follow that and get myself successful using that system."