Latest Issue: March/April 2021
The Diversity Issue!
Get your copy of Franchise Canada magazine today!
This March/April 2021 issue of Franchise Canada highlights the diversity in franchising across Canada. Throughout this issue, we share franchisee stories that showcase how people from all backgrounds, genders, and age groups have found success through franchising.
Despite the many difficulties of the COVID-19 pandemic, this issue shines a spotlight on brands who have reached 100 locations while the world faced an international economic crisis. We also take readers on a trip through burrito, pita, and wrap franchises across the country, offer tips and tricks for best hiring practices for your franchise, and shine a special focus on franchise support services/suppliers who are available to help prospective franchisees conduct the proper due diligence and get their small business dreams underway.
Support for Your Franchise
There are many players involved in running a franchise. From the supportive and knowledgeable franchisor to the eager and involved franchisees leading their motivated staff, these individuals work together daily to make the business thrive.
Behind the scenes, you'll find a variety of franchise support services and suppliers (FSS), who provide specialized guidance and knowledge to help franchisors and franchisees succeed.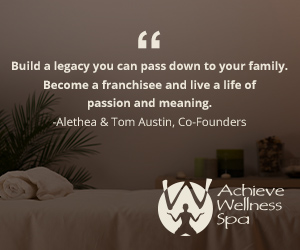 Read on to learn more about how franchise support services and suppliers help franchisees across the country!