For the First Time Ever, Brand Names Fan of the Year
The Smoke's Poutinerie Rock n' Roll Gravy Train has introduced yet another first, when it named one of their customers (Fans) Fan of the Year at last night's virtual Golden Curd Award Ceremony!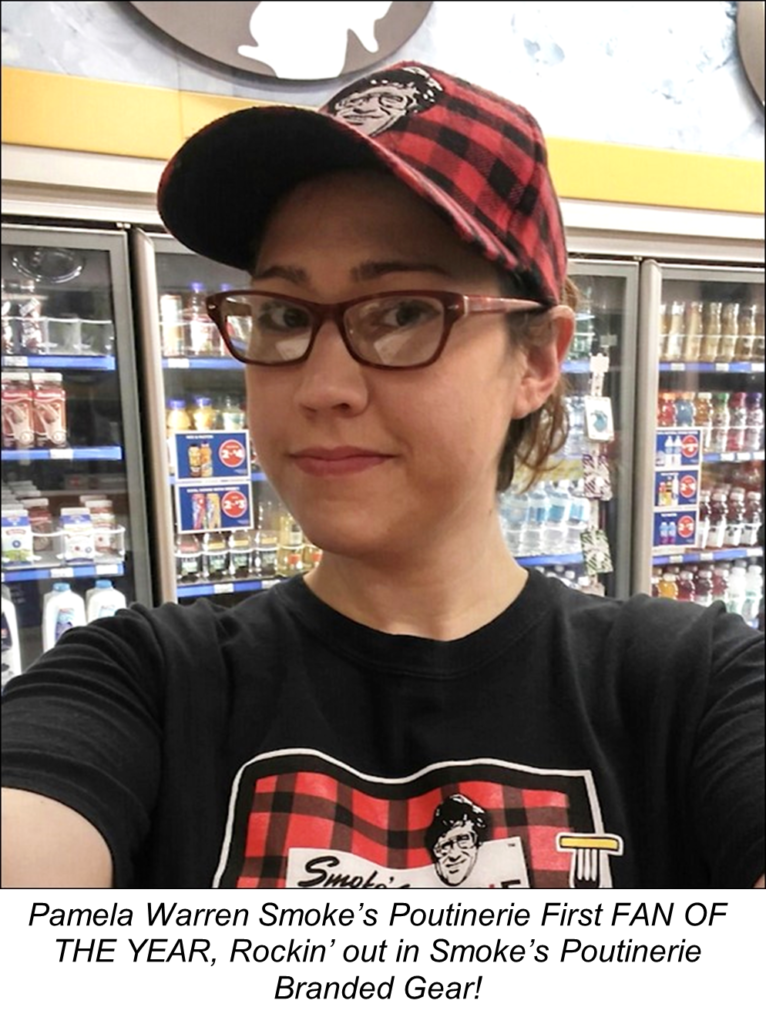 Pamela Warren, from Ottawa, Ontario, was the first ever to be honored with this Award, at the event attended by the Brand's Franchisees, Partners and Global Team. A Fan since 2016, Pamela has remained very active with the Brand, consistently engaging on social media by commenting, sharing and even posting her own Smoke's Poutinerie inspired content, attending events, creating food reviews on YouTube, and even participating in the annual Smoke's Poutinerie World Poutine Eating Championship – Amateur Undercard.
"We are fortunate to have Fans like Pamela, she is someone who lives, breathes, and preaches our Brand and Culture! This award is well deserved, and I look forward to recognizing many more of our awesome Fans every year! Congrats Pamela, you ROCK!" said Ryan Smolkin, Chief Entertainment Officer (CEO) of Smoke's Poutinerie.
Along with her 'Fan of the Year' title, Pamela will receive her Golden Curd Award record album to commemorate the event, a swag pack of Smoke's Poutinerie gear, she will also be immortalized on the Smoke's Poutinerie Wall of Wow and receive a $1000 Smoke's Poutinerie Gift Card!
About Smoke's Poutinerie
Founded in 2009 by creative genius Ryan Smolkin, Smoke's Poutinerie is the World's Largest & Original Poutinerie. Representing 80's Canadiana culture, known for the signature lumberjack plaid, and glam rock music, Smoke's Poutinerie serves over 30 varieties of its famous Poutine. With locations across North America and international expansion into the Middle East, Europe and the UK, the Brand is on course for GLOBAL DOMINATION!
For more information please contact:
Kristin Hansen | National Marketing Manager | Smoke's Poutinerie
khansen@smokespoutinerie.com | 289.927.7952