It is with tremendous pleasure to announce the opening of the newest Sweet Jesus franchise located at Markville Mall in Markham, Ontario.  This unit marks the opening of the fourth Sweet Jesus franchise with franchisees Jeff & Paul.
Sweet Jesus President, Jeff Young, would like to personally congratulate Jeff & Paul, as well as the International Franchise Inc. team on this exciting achievement.  "From all of us at International Franchise Inc., we are truly delighted to bring Sweet Jesus to adoring fans in the community," says Young.
Sweet Jesus features hand crafted; chef inspired; pimped out soft serve ice cream, with flavours such as Cookies Cookies Cookies & Cream, Bangin Brownie, Rocky Road Rage, Birthday Cake, Hella Hazelnut, Oh Hungry and Red Rapture, as well as rotating feature flavours, using seasonal fruits and ingredients.  They also have pimped out pints and cakes for take away and available on multiple delivery service platforms.
The Sweet Jesus brand has become a social media sensation with over 115,000 loyal Instagram followers.  Please follow us at:  https://www.instagram.com/sweetjesus/?hl=en.
The first Sweet Jesus unit opened in downtown Toronto in 2015 and since its inception, has quickly become one of the fastest growing franchises in the industry.  To date, they have awarded Sweet Jesus franchises throughout Canada, in the United States and Sweet Salvation franchises in Dubai, India and Bangladesh.
In November of 2018, Sweet Jesus was acquired by Holy Sweet Inc., and affiliate of International Franchise Inc., the Franchisor for Internationally recognized brands such as Yogen Früz (www.yogenfruz.com); Pinkberry (www.pinkberryworld.com); Swensen's (www.swensens.com); Yeh! Yogurt (yehyogurt.com); and Yogurtys (www.yogurtys.com), with a combined total of 1,400 units in over 47 countries.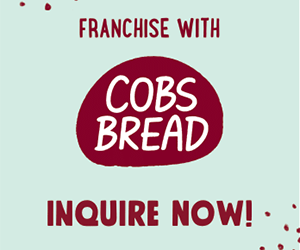 This recent store opening reinforces our position as the worldwide market leader in the specialty frozen dessert segment.