Tony Valle, CEO of College Pro and longtime company executive of the brand, held the franchise organization's 50 Summers event on November 12 with 245 College Pro alumni who came together to celebrate the 50th anniversary of the resilient brand. The call streamed live from the iconic El Mocambo music venue in Toronto, and included eight alumni party locations across North America and abroad to celebrate, network, and honour the business milestone. Participants were tenured alumni from the 1970s, 1980s, and 1990s, along with more recent alumni and current franchisees.
According to Valle, during the call, participants took a walk down memory lane by listening to alumni stories in a feature called "5×5: 5 Decades, 5 Stories, A Shared Experience", while listening to special guest speakers College Pro founder Greig Clark, and alumni members Chris Mittelstaedt, CEO and founder of The Fruit Guys; Liz Jonasson, CEO and founder of Absolute Home Services; Lauren Haw, CEO of Zoocasa, and Emilie Nadeau, current College Pro franchise owner. Valle spoke on updates about College Pro, what the business plans to achieve by reconnecting with alumni as an annual event, and how College Pro plans to continue making a positive impact on local communities.

During its 50 years in business, College Pro has provided entrepreneurial training and real-life business experience to more than 20,000 youth and businesspeople in Canada and the United States, becoming integral parts of the communities they serve.
In 1971, as a student, Greig Clark started the company as a summer painting enterprise. He then studied the viability of a larger student franchise model through a business school project at Ivey Business School at Western University in London. The idea was to provide the opportunity to foster and awaken the potential of student entrepreneurship, and deliver a service that a customer would accept from a student who is learning how to run a business. Today the company continues to build on the original business model in a contemporary marketplace with window cleaning and home services. The exceptional growth opportunity is available for college and university students, and recent graduates looking to experience business and franchisee ownership in North America.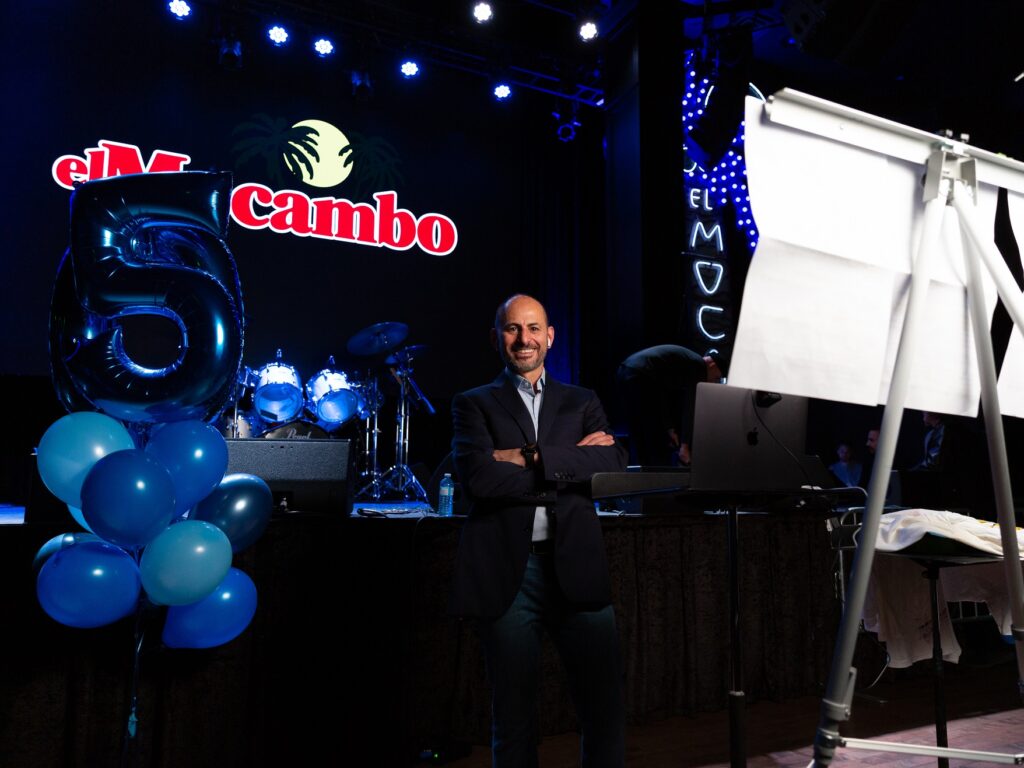 "50 Summers was one of the first events in a while where College Pro and its alumni celebrated the iconic brand and what has come from it. We all have a shared experience in completing a College Pro summer or summers," said Valle. "We took those lessons forward with us to achieve remarkable things in our lives and careers. The friendships and connections created at College Pro last a lifetime" he said. Valle added, "For example, Steve Hearon, one of our brand ambassadors in Philadelphia posted on his LinkedIn page, 'I had some really big laughs and good memories with my longtime and new friends including industry giants Rich Wilson, Charlie Chase, Scott Mossip, Olin Johnson, Chris Drucquer, Edward Ryan and Frank C. Gigliotti, Jr., who all share a passion for College Pro and treasure the remembrances and lessons we learned while part of it. Thanks for including us in the celebration of 50 Summers'."
College Pro hopes to continue creating opportunities, and one of the ways in which they're dedicated to doing so is by connecting with alumni on an annual basis. Valle is focused on reconnecting and encouraging partnerships with like-minded business owners through College Pro's next evolution. His forward-thinking views for the annual event will include opportunities for leadership development, sharing more about College Pro and the difference it makes in the world of entrepreneurship as evidenced by 50 Summers, and showcase College Pro's plans to continue making a difference in the franchise industry.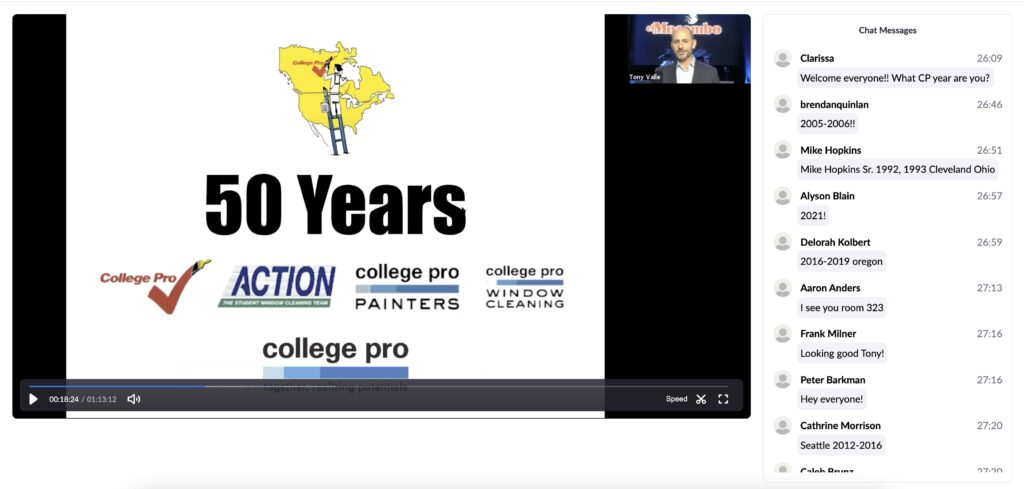 "College Pro is a leading-edge approach to building lifelong business and life skills needed in a fast-moving world. Our entire team has proven they can provide an outstanding service with a disciplined approach, which focuses on helping build problem solving expertise in a real-world setting," said Valle. "We deliver residential services that a customer will accept from an often younger, diverse demographic. Our track record is consummate as we continue to attract and inspire current and future business leaders," he said.
"We're proud to look to our next 50 years within the industry which, according to analysts is poised to grow by more than $4,730 billion from 2021 to 2025," he said. "College Pro is driven by the advantages of online, on-demand, home services and an increasing number of start-ups and entrepreneurial minded people entering the market."
Currently with 125 student franchisees, and several multi-year franchisees set to launch in 2022 and an anticipated return to the United States, Valle is expanding opportunities with a select group of interested parties, including young people seeking to start their own business alongside seasoned professionals looking for a new career or business opportunity. The company is hiring regional managers and additional positions at College Pro locations throughout North America.
RELATED: College Pro Launches 50 Summers Commemorative Event and Franchise Expansion Opportunities Beginning November 12
The future of College Pro is being consciously constructed, with a focus on positively changing the future of work and the opportunity for entrepreneurial action. For more information, contact Clarissa DiGioacchino, Community and Marketing Manager at (647) 567-1105 or email cdigioacchino@collegepro.com. Visit the website at www.collegepro.com.
---
College Pro is a part of Clear Summit Group (CSG), based in Toronto, ON. The values of CSG focus on "Grow. Better. Together." in its seven-brand portfolio company that works with emerging and growth companies globally. They focus on developing and equipping businesses, founders, and leaders in customer-centric enterprises to build prosperity for everyone in the system. Valle is expanding outreach to alumni, and their networks, to encourage interested parties to explore remarkable growth opportunities for franchise ownership and key corporate employment roles. For more information, visit the website at www.clearsummitgroup.com.
Contact:
Tony Valle, CEO
(416) 564-5879
tvalle@collegepro.com