According to the Canadian Federal Government 2022 statistics, there are 1.19 million small businesses and of these, the Canadian Franchise Association reports an estimated 657, 000 are franchise small businesses.
Why is this important? Small businesses help drive the Canadian economy from creating employment to giving back to the community. They may be small but they play a big role in our lives!
Here is the story of one of a million small business owners who support us:
Meet Taniya Shah – WingsUp! in Woodstock, Ontario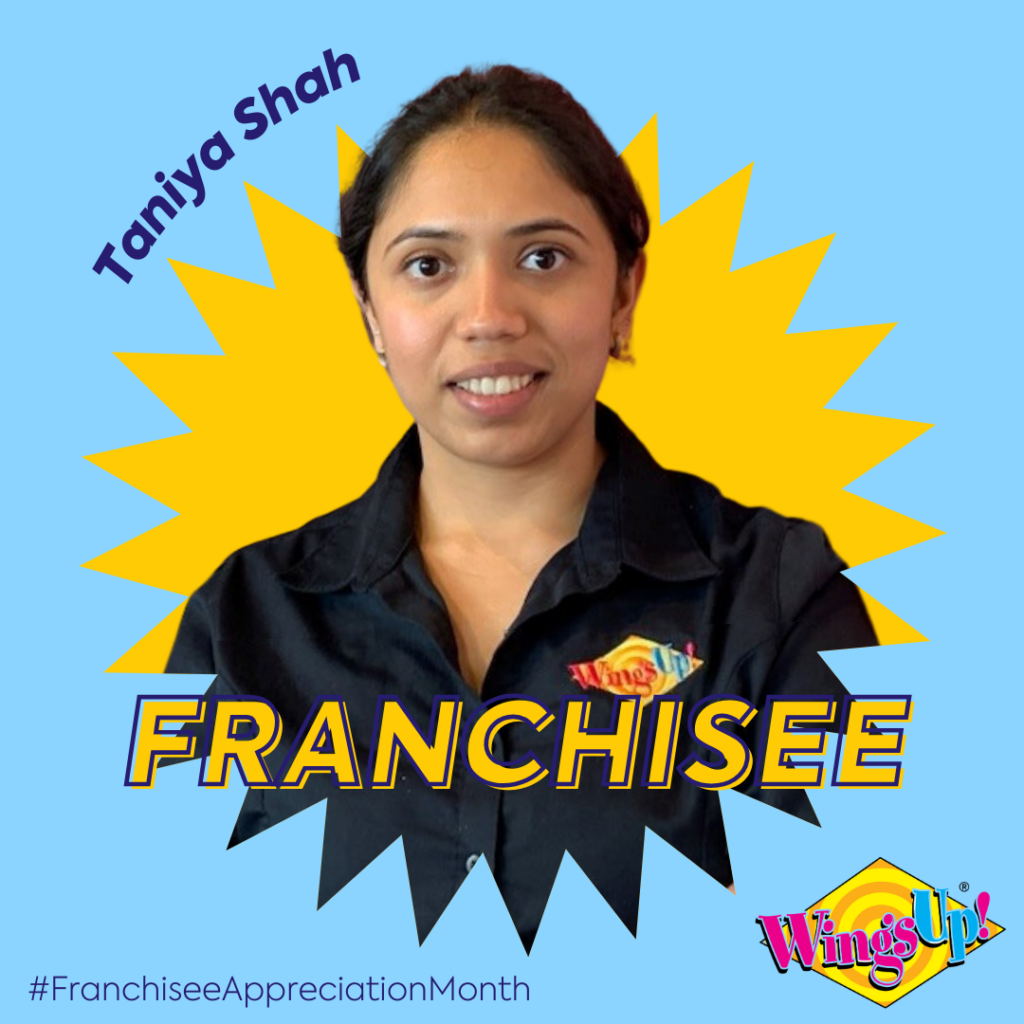 Taniya moved to Canada at the very young age of 17 to study Biotechnology, and while attending college, she worked various jobs in the hospitality industry.
These experiences piqued her interest in how the restaurant business operates and how much business potential there is out there.
Upon graduation, Taniya took the opportunity to work as a restaurant manager, which taught her all the ins and outs of operating a restaurant. "Interaction with the customers was the best part about my job" as it made her more confident and helped shape her personality.
It became very clear to her that she wanted to open and own her own business.
Furthermore, the idea of purchasing a franchise was the obvious option since it would be her first venture. "What made it so attractive is that there is a proper structure as well as recipes that are already in place, not to mention the fact that there is always support from the franchisor if needed" Taniya shares. WingsUp! franchise was one of the many franchises that she was attracted to because of the taste and quality of the food.
Recognizing the critical role of information in such a momentous decision, Taniya approached WingsUp!. She was pleased to receive a thorough briefing. They conducted a tour of one of their existing restaurants, treated her to food samples, and meticulously outlined the performance metrics of other WingsUp! locations. This included sales figures, customer feedback, projected profits for each branch, and insights into the support system provided to franchisees to enhance their business.
As evident, her contentment with the decision to invest in a WingsUp! restaurant is palpable. Beyond that, she holds a sense of gratitude for the opportunity to not only share her personal experience but also inspire fellow young female entrepreneurs.
Support local small business owners like Taniya! Find your local WingsUp! right here.