Chatime franchisees Dovelin and Allison Hawthorne share how the tea industry complements their unique Caribbean cultures
By Stefanie Ucci
For years, Franchise Canada magazine has highlighted unique and diverse faces within the franchising community to inspire and educate prospective franchisees from all walks of life. In 2022, the celebrations will continue and expand online as we feature successful and diverse business owners who have incredible stories to share.
The month of February marks Black History Month, which serves to honour and recognize the community of Black Canadians across the country, their history in Canada, and unique cultural roots from around the world.
To celebrate Black History Month, we're featuring Chatime franchisees and husband-and-wife duo, Dovelin and Allison Hawthorne, who immigrated to Canada from the Caribbean back in 1992. They planted their roots in Bolton, Ontario—which served as an excellent location to be the first to introduce the Chatime brand to their community.
Dovelin was born in Jamaica and Allison in St. Lucia, and today the couple of 25 years own a new franchise they opened in August 2021.
"We're blessed to celebrate the rich culture of Jamaica, St. Lucia, and Canada," says Dovelin, who explains that their daughters, aged 18 and 22, are first generation Canadians who get to celebrate their own three cultures—and who had a big hand in helping their parents choose Chatime to franchise with.
Prior to becoming business owners, the Hawthornes had no franchising or retail experience—Dovelin worked as a frontline emergency worker and Allison as an administrative assistant. "It was always our dream to own our own business in the entrepreneurial world through franchising," explains Dovelin.

Getting the par-tea started
As a bubble tea brand that just celebrated its 10-year anniversary, Chatime has more than 70 locations across Canada and is in dozens of countries around the globe. The Hawthornes note that Chatime has more than 100 ways to brew tea, as well as a support system featuring a business development manager who's assigned to each franchise owner to help build an effective and successful franchise system.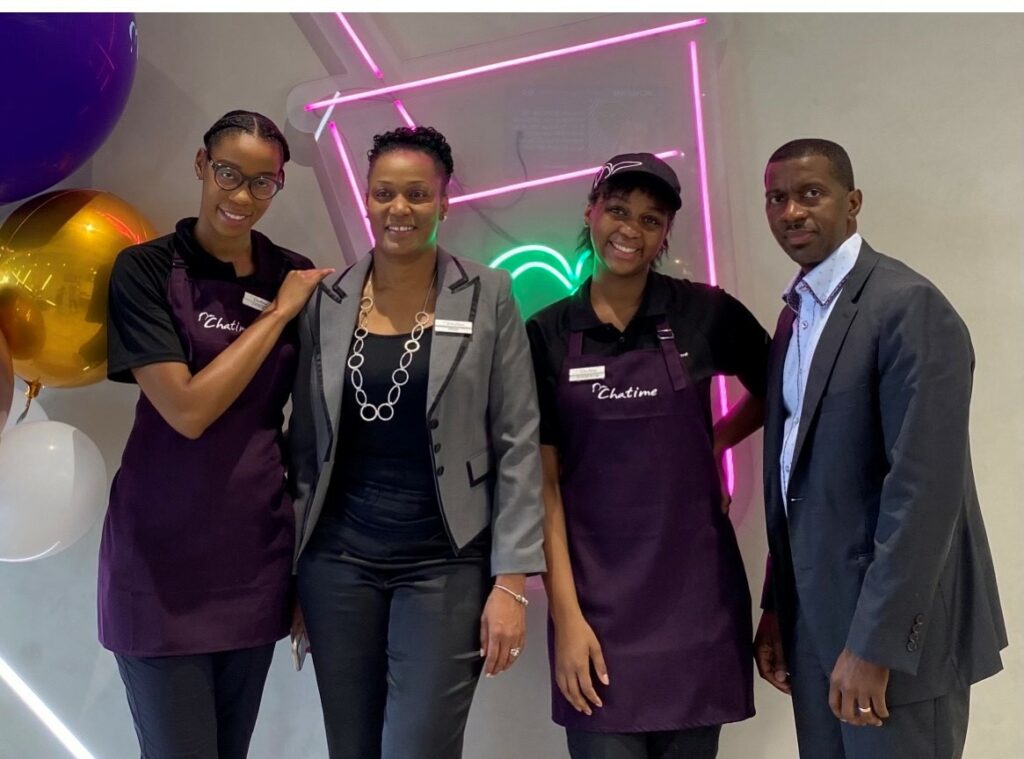 When asked why they picked Chatime, the Hawthornes identify keywords that come to mind when they think about why they chose the brand: "innovation, multiculturalism, technology, forward thinking, and infrastructure."
They add that being from the Caribbean, with its history of colonization by the British, tea is very familiar to them, and they had always dreamed of going into business in the tea industry.
"We wanted to wait until our children got older, says Dovelin. "Then in 2019, Allison got laid off due to COVID-19 and she said why not look into the tea business and take it more seriously. With our research, we came across Chatime."
Once they brought up the brand name to their young daughters, they received a unanimous "yes!" The girls thought Chatime would be a great brand to introduce to their community in Bolton where there was high demand from their peers and people of all ages.
"We have customers coming in all the time saying, 'thanks for coming to Bolton, we're so excited you're open.' And that makes me feel so happy that we made the right choice," says Allison.
Their community's excitement certainly showed. On grand opening day, the Hawthornes recall having a lineup from inside their store all the way through the parking lot. And they were elated to have the mayor of Caledon—the larger town that houses their small village of Bolton—join them for the ribbon cutting that day.
"I've learned and grown so much, and I still am," says Allison. "With the help of Chatime head office, I'm able to do a lot and be successful. We have a great group of 13 staff and they're amazing, I couldn't do it without them as well."
Dovelin adds, "We're so grateful for the hard-working staff that showed up to work every day and have done their best to keep Chatime Bolton going. The staff brought competence, character, and chemistry to work which creates a wonderful team of Tearistas." He says that their business' success is also thanks to their faithful supporters and customers.
Alongside these business joys are some challenges the new franchisees faced. Allison explains that once the business was open, she was working 14 to 15 hours a day—and did that for 22 days straight during grand opening.
Dovelin adds that finding the perfect location was also a challenge, but one that was overcome with the help of going into business under the franchise model. "Chatime has really good real estate agents they work with to find a location and negotiate all the lease contracts," he explains. "That sometimes might be difficult for an individual [on their own], but Chatime has experience and bargaining power, which made it a lot easier for us."
RELATED: The First Year: Brewing Up Success
Sharing their brew-tea-ful stories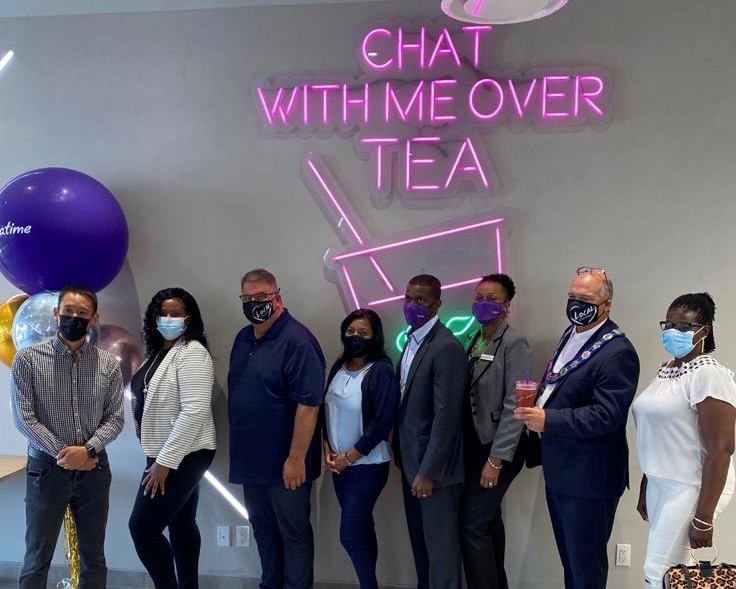 The Hawthornes are excited to celebrate Black History Month as new franchisees by sharing their stories and celebrating their Caribbean cultures. "We take the opportunity in the month of February to tell our stories—at church, school, and social events," says Dovelin. "Our story is like a lot of other immigrants' stories. Throughout the year, we meet as family in Toronto to have family reunions. [That includes] lots of live music: reggae and soca, [as well as] mainstream music for our kids since they're Canadian-born."
They're also happy to share their franchising story with their staff members to help inspire them to reach for big goals, within their personal and professional lives. "From day one, [we've told our staff about] where we came from and [say that] if we can get to this place in our lives from where we came from, imagine how much further they can get with all the experience and support [they have]," says Dovelin.
Allison adds, "We tell [them] to just be open to learning and one day they can open their own franchise." Both she and Dovelin encourage anyone, customers included, to ask them questions about franchising and how they got into the Chatime business.
They emphasize that anyone, regardless of background or experience, can get into franchising with the right perseverance and passion. With a proven business model, it's low risk and anyone can take advantage of a franchise brand's benefits and high success stories.
"Chatime bubble tea is going to be in every community," says Dovelin. "Take the opportunity to be the one to introduce Chatime to yours."