Wendy's shares why diversity and inclusion is so vital for the growth and success of a business
Franchising is a diverse industry that offers opportunities for business ownership to entrepreneurs of all ages, races, genders, and walks of life. Franchise Canada reached out to Wendy's to find out how a major franchise system cultivates diversity. Here, Stephen Piacentini, VP, Global Restaurant Development, shares the brand's diversity policies and programs, how diversity shapes hiring practices, and the value of diversity of thought in an organization.
Responses have been edited for length and clarity.
What diversity and inclusion policies/programs does Wendy's have in place? How does Wendy's work to attract and onboard diverse franchisees from all walks of life?
Wendy's is a people business and treating people with respect is central to what we do. Our founder, Dave Thomas, believed the impact we make on others and our communities is just as important as the food we serve.
Last year, we created the company's Diversity, Equity, and Inclusion (DE&I) function, led by the newly created position of Chief Diversity, Equity and Inclusion Officer. Since then, we've committed to new ambitious DE&I goals, which include:
Investing to drive an inclusive mindset and culture at all levels of the organization
Focusing attention on representation by ethnicity and gender by addressing what's been referred to as the "broken rung" of leadership; for us, this is the critical step of moving from restaurant manager to district manager
Increasing diverse representation by gender and ethnicity in management and leadership from entry level management to senior leadership
Increasing representation of franchisees who identify as female and persons of color
Continuing to drive diversity on our board of directors
We'll also add a new Caregivers Employee Resource Group (ERG) this year, which will complement our six existing ERGs.
We're proud that our franchisees come from all walks of life—whether it's longtime members of the Wendy's family who worked their way up the ranks to ownership, or an entrepreneur who believes in our mission and aligns with our values. That's why we recently announced our new franchise recruitment initiative, "Own Your Opportunity," that will create pathways for all entrepreneurs who want to grow with the Wendy's system through franchising. This initiative is focused on increasing restaurant ownership for all and among underrepresented populations, specifically among women and ethnically diverse entrepreneurs.
To jumpstart Own Your Opportunity, we've taken specific actions to make franchise ownership more approachable for new applicants, such as:
More competitive liquidity and net worth requirements for all new franchise applicants,
Expanded economic opportunities for new franchisees working together with our preferred financial lenders in Canada and the U.S.,
A strategic Build-to-Suit development fund to fuel growth in underdeveloped trade areas. Through this fund, Wendy's secures and builds restaurant locations and hands over turnkey solutions to franchisees, minimizing the franchisee's initial capital investments. Priority will be given to those applicants who can't otherwise access the required capital for new restaurant development, 
New, innovative restaurant formats, which can help enable ownership in the Wendy's System with a lower initial financial commitment.
What sorts of backgrounds do Wendy's franchisees come from? Do you provide any additional support or training for franchisees with unique experiences (ex. new Canadian immigrants or younger business owners)?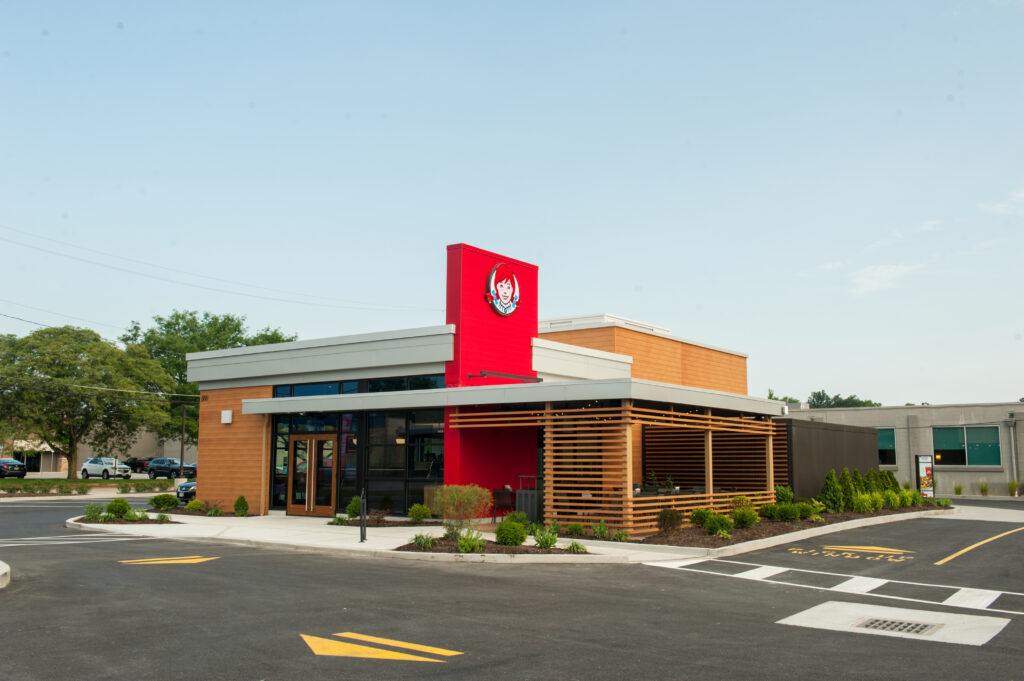 While we haven't historically captured the gender, race, or ethnicity of our franchisees, we conducted our first survey last year to create a baseline. Our brand has never been stronger and we're growing across the globe—we're now the number two hamburger chain in the U.S. and are number three in Canada. We believe we can accelerate even further by continuing to grow with diverse franchisees who represent the communities where they live, lead, and work.
We also believe that increasing diversity of thought and experience will bring new ideas and innovations to Wendy's, which will help us continue to grow together for decades to come.
This year, we're introducing a new Franchisee Onboarding Program to better equip new franchisees with the tools and knowledge they need to succeed, prosper, and grow with the Wendy's brand. As part of the onboarding experience, new franchisees will meet with representatives from more than 20 unique operating disciplines across the business to learn about Wendy's best practices, policies, procedures, and where to get support.
How does Wendy's ensure that its hiring practices are as inclusive as possible?
We're committed to living the values of our founder, Dave Thomas. That's why we strive to "Do The Right Thing" in all aspects of our business. We believe that our team members should bring their real selves to work each day and enjoy working amongst colleagues who celebrate who they are.
Wendy's makes diversity a focus of our recruiting efforts. We've committed to increasing the representation of women and people of color among our Company management and leadership, and Wendy's franchise owners over the next few years.
This past year, we expanded our talent acquisition team to accelerate our inclusive external recruitment efforts. This includes recruitment focus on veterans, Black Americans, and people with disabilities. We also added a page for veterans on our career site and directed funds to reach former service members and attract more veteran talent.
To further make diverse representation a focus of our recruiting, we work to minimize the potential impact of implicit bias in recruiting through training, consistently using standardized selection processes, as well as through our continued partnerships with diverse recruitment agencies and student organizations. In the coming year, we'll work to expand our outreach efforts to ensure we're targeting all communities.
Why is diversity and inclusion in franchising such a great concept, from a business perspective? Does diversity contribute to business success?
We believe that to be the best we can be, we must make available opportunities for everyone who wants to grow with us. The Wendy's brand truly thrives when our system reflects the diversity of our customers and restaurant teams, and when our franchisees are highly engaged and growing together with us.
For example, we recently announced that breakfast will be available in all Wendy's restaurants across Canada this spring, and the success of that announcement can largely be attributed to a collaboration with our franchisees. In preparation for the launch, we immersed ourselves in what Canadian customers want from their breakfast and had an open dialogue with our franchisees and restaurant teams to ensure we're making it easy on them to quickly deliver great-tasting food to customers.
Working together, the teams were able to make decisions that drove everything from the menu to restaurant execution and advertising. Having the perspective of a diverse group of Wendy's employees and franchise owners was invaluable. We believe this level of participation and trust between the brand and our franchisees is unique in the QSR industry.
Why do you think it's important for people from all backgrounds to get into franchising?
Diversity is the fuel that will drive the Wendy's system forward. We believe we make informed business decisions, show up as better community members, and create a more equitable workplace culture with more diversity of thought, voices, and backgrounds.
That's why we're committed to increasing the representation of underrepresented populations within The Wendy's Company and across our franchise system. We believe that when the Wendy's family reflects the diversity of our customers, restaurant teams and franchisees, the brand truly thrives.