Franchisees Malika Rezgani of Lice Squad.com and Jodie Peck of 30 Minute Hit share their success stories as multi-unit franchisees
Buying your first franchise can be an exciting but daunting experience. There's a lot of paperwork, new systems, and processes to learn, but all of that is there to help you and your business succeed.
For franchisees Malika Rezgani of Lice Squad.com and Jodie Peck of 30 Minute Hit, their experiences with franchising as female business owners have been quite similar. Both businesswomen bought their franchises and experienced quick success with the brand. Soon after, each of them expanded their ownership and bought an additional franchise!
After working with Lice Squad.com for a year, Malika decided to join the system as a franchisee and today owns three territories and built three clinics that service Burlington-Hamilton, Niagara-St. Catharines, and Mississauga-Oakville in Ontario. Jodie owns two successful locations in Halifax and Bedford, Nova Scotia.
Read on to learn more about their franchising success stories through these Q&As* that were adapted from season 4 of the Franchise Canada Chats podcast.
Check out episode 5 with Malika, and listen to episode 4 with Jodie.
*Responses have been edited for length and clarity.
---
What where you doing before you became a franchisee? What drew you to franchising and why did you decide to become a franchisee?
Malika: I was a therapist and office assistant at a rehab clinic. I was reading Franchise Canada magazine in the clinic, and I found out about Lice Squad.com, so I started looking for the opportunity to own my own business.
Jodie: Before, I was living in the UK in the Royal Air Forces as an engineering officer for 18 years, when we came to Canada, it was with my husband's job. From there, I managed to get a job as a 30 Minute Hit trainer, and I absolutely loved what I was doing — I just wanted more. Luckily, I got the excellent opportunity to buy into the Halifax location and became a franchisee!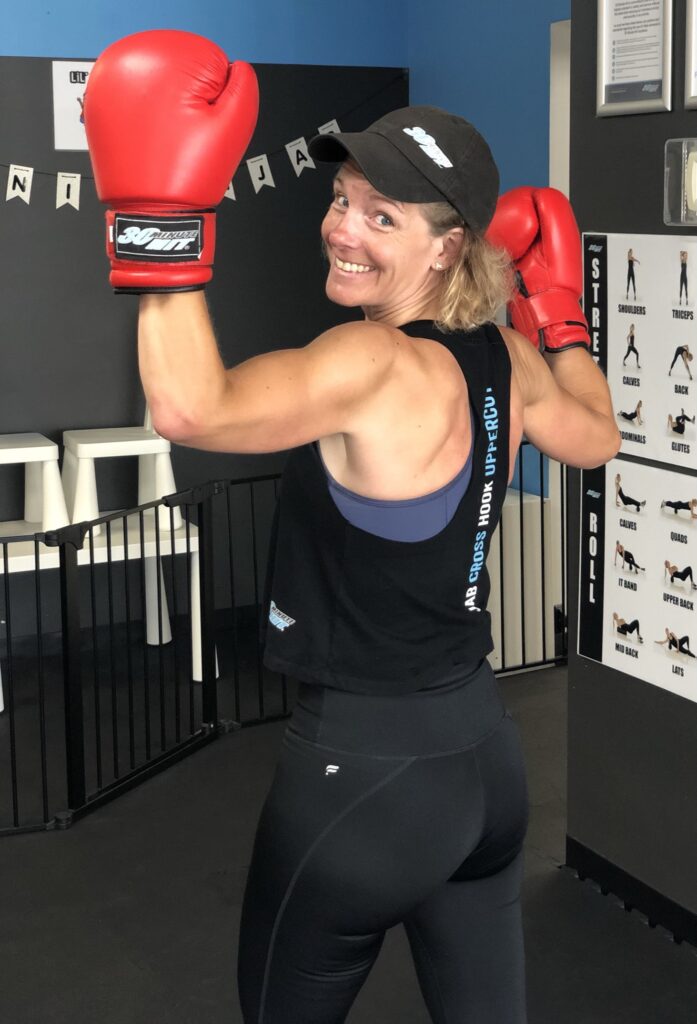 How would you describe your experience as a franchisee so far? What do you enjoy most about being a business owner?
Malika: I enjoy being with people, talking and interacting with them. At the rehab clinic, I was emotionally supporting people, so with Lice Squad.com, I'm supporting them both emotionally and physically.
Jodie: My experience so far has been busy. I love new challenges so getting in there and really getting hands-on. I have focused on making those businesses feel like 'my' gyms so they represent 30 Minute Hit and what I want my members to feel — it has been a really good mission. What I enjoy most is meeting the different members and working with my training team—really making those personal connections, having conversations with people, learning more about them, listening to what they've got to say, and just seeing what a difference and benefit the 30 Minute Hit system is making. Especially at the moment, for some of our ladies, those 30 minutes are the only time they're getting out of the house after they've been working in their home office all day, and it's just great to see the spirit and the community that's really risen up recently.
What's it like owning multiple franchise locations compared to when you owned just one? What made you decide to invest in more than one and do you plan to invest in more?
Malika: It's very different, of course. When I started the first one, [Lice Squad.com helped] find my workers. I knew I could do it, and I felt I was comfortable financially to get more than one. Also, the clients coming from different territories asked me, 'why don't you open a new one?' so that opened my eyes to do it. Of course, with the support of the Lice Squad.com head office—I just asked them, 'can I have the next one?' and they said, 'of course!' and we started the paperwork, and it was great. If you're financially ready, it won't take much time. The first one will take a little bit more because you'll have a lot of questions you'll need to ask about the business. But for me, the second one was very easy. I just called and said I wanted to buy the franchise clinic and the team sent me all the information. Within one month, I started running my business.
Jodie: Double the gyms, double the amount of fun! I thrive on being busy and meeting new people, being out there, and being involved. Working with the members is just the best experience, I love what I do. I enjoy meeting new people every day, and as we get all those free trials in, even if they don't become a member, we know that we've added to their day and they feel really positive about the experience they had with 30 Minute Hit. Looking to invest in a second gym was a big decision, but I'm very passionate about what I do, and I just about had enough capacity to do it, so I'm absolutely loving that. Now I've managed to bring the training teams together for both locations, and that really supports me through it.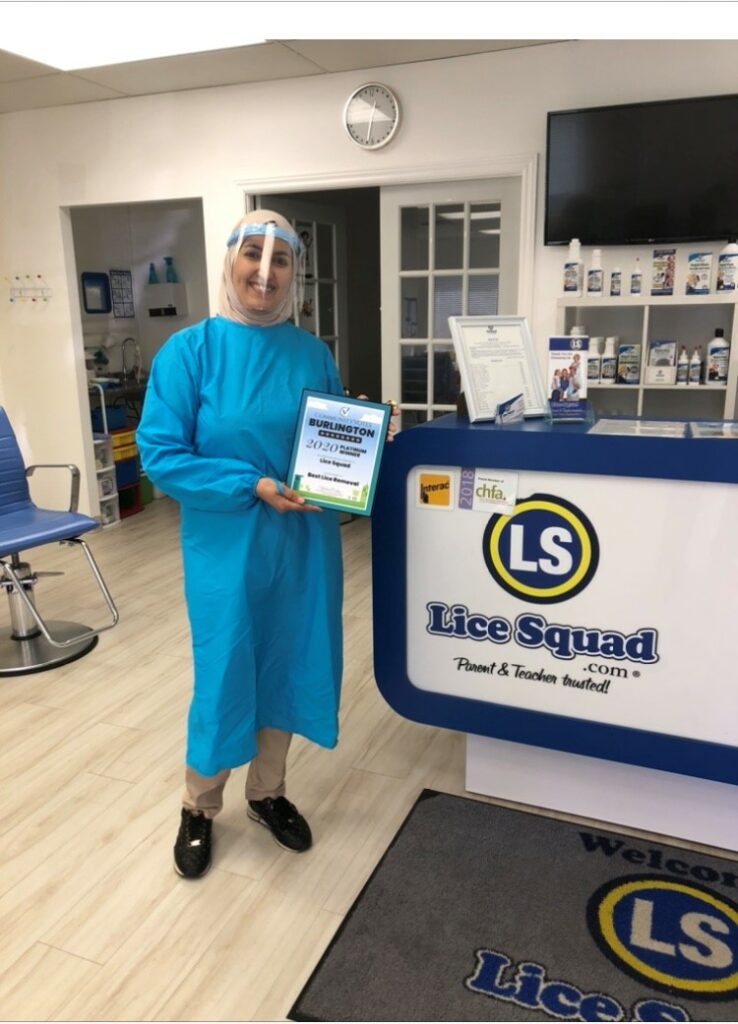 Why do you think it's important for women to get into franchising? Did you experience any unexpected hurdles as a female business owner?
Malika: It's very important for women to work in business, since it can really enhance their independence by being their own boss. Every business needs you to overcome some obstacles but for women, especially in franchising, you just have to follow a line that's already drawn for you. For me, this is what made me jump to start, because I knew this was going to be a good opportunity for me. I'm a mom, I'm busy, but then I heard that I don't need to invent the brand, it's already there, the product is already there. So, I just had to enjoy working. I feel the same as a man, I don't feel there's any difference between men and women in this field. You can do it. I'm a mom and I have three kids and I'm running my home and running my business as well.
Was there anything that you underestimated about business ownership before becoming a franchisee?
Jodie: I think what I had underestimated is how much of it is about you and your energy, and staying in that positive mindset. If you can be positive and grow through your business, then your business is going to grow through with you. It's not a matter of sitting at your computer and running the spreadsheet and doing the operations—you have to be there, be present with your teams, and you have to love doing that!
What are some of your key learnings from the past difficult year with the COVID-19 pandemic?
Malika: Patience. I have to be very patient and listen more. Since I know the pandemic has affected everyone, not just myself, I always try to keep in mind that the pandemic will never justify how far my business will go. COVID-19 is just a visitor, but it will go, it's not going to stay with us.
Jodie: For me, it's been all about the teamwork, being part of that team, and remembering that you need to lead that team. During the lockdown, we would do online workouts with trainers, and we had regular Zoom meetups together just to keep everyone in touch. I think it was being able to stand back and understand that some days are going to be better than others and some days are going to be rough. But if you can stay in that positive mindset that tomorrow's going to be better, then you're going to get through it, and I think it's really taught us to roll with the punches!
What advice for success would you give to others who are considering making a career change into franchising?
Malika: I would advise them to be patient, have an idea first about what they're planning to do. It's not like, 'I want to be a business owner,' you have to know that you can do it first. For me, in this business, I worked with Lice Squad.com before for almost one year first. I didn't have to, but it helped me understand everything—like paperwork, how to get the products, and everything—so I knew that I could do it, and then I started.
Jodie: You've got to find something that you love, that you really have a passion for, and then you've just got to go all in!