Franchisees Connie Fillier and Trudy Chafe model strength and success in all that they do—with the aim of inspiring the next generation of female leaders
By Kym Wolfe
Becoming a franchisee means stepping into a role that directs and supports many diverse faces on an evolving team. It's important that women of all backgrounds and walks of life have the opportunity to grow into roles as business owners and strong leaders. That's why FranchiseCanada.Online is eager to highlight some of the many female franchisees who shine in their franchise endeavors, while making a difference in their communities, big and small.
Here, you'll meet two women who own franchises under the Recipe Unlimited umbrella of brands: Connie Fillier, Kelseys franchisee, and Trudy Chafe, Fionn MacCool's franchisee, both located in friendly St. John's, Newfoundland.
Connie Fillier, Kelseys
After 20 years of working in the hospitality industry, Connie Fillier decided that she wanted to be her own boss, so she started to explore franchising. She knew she wanted to work with people, and after doing her research, decided to pursue a Kelseys Original Roadhouse franchise.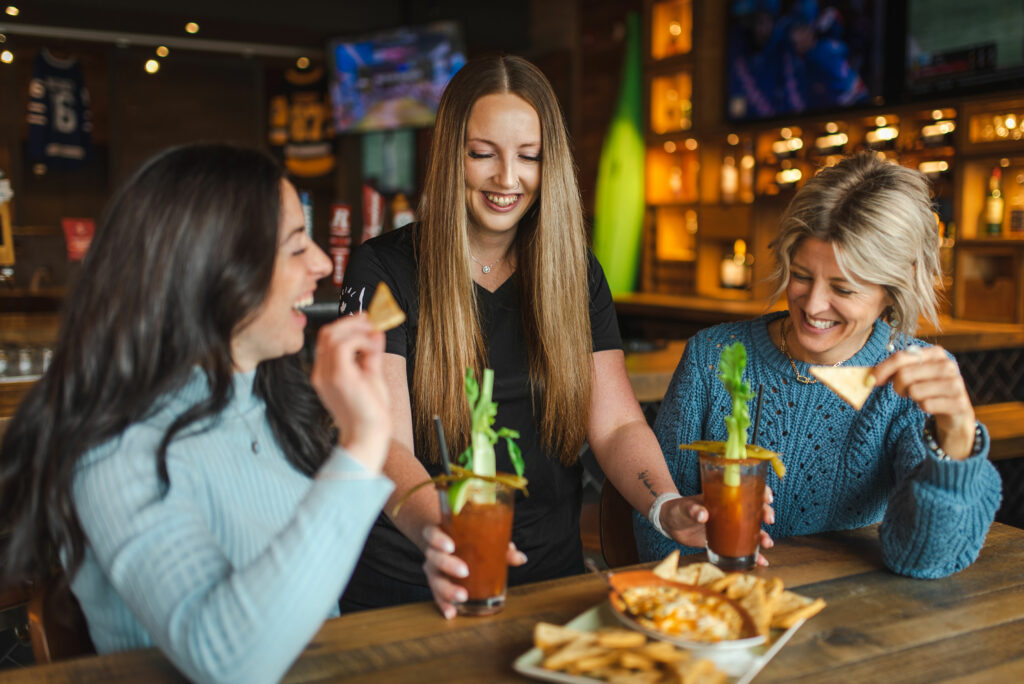 Kelseys is an iconic brand owned by the Recipe Unlimited parent company. Founded in 1883, it's Canada's oldest and largest full-service restaurant franchisor.
"Recipe Unlimited has a significant presence in the restaurant industry nation-wide, a strong support system with proven a business model, and it offers economies of scale for purchasing that we couldn't negotiate as an independent," says Fillier. "Kelseys has always been a favourite of mine and I have a lot of confidence in the brand."
In 2015, Fillier opened Newfoundland's first Kelseys, located in St. John's. "I had zero experience in the restaurant industry and learned every aspect of [it] from the ground up," she says, beginning with three months of hands-on training in Oakville, Ontario. She did every job: prep cook and line cook in the kitchen, front of house host, server, and bartender, then moved into management roles. The learning and support from head office continued after she opened in St. John's, and the company also provides ongoing coaching and marketing support.
For the first two years, she was doing double duty as a business owner and general manager. "I worked 60 to 70 hours a week, until I got to the point where I could step away a little bit more and replace my role with a general manager," she says. Now, she's able to have a better work-life balance, and Kelseys technology-based systems enable her to monitor the daily operations without having to be onsite 100 per cent of the time.
Some of Fillier's greatest challenges have been controlling variable costs, particularly with increasing food prices and difficulties finding staff due to the migration of young people out of Newfoundland. Fillier augments her staff with foreign-trained workers, and as a small business owner and strong female role model, she offers employment and opportunities that she hopes will encourage the next generation of young leaders to stay and build their future in their home province.
"Small businesses provide the vital support needed to sustain the economy and enable growth," she says. If you're exploring entrepreneurship, she says, "Franchising takes the guesswork out of starting a business. Just be prepared to work extremely hard and put in a lot of hours!"

Trudy Chafe, Fionn MacCool's
Trudy Chafe and Grant Hiscock opened Atlantic Canada's first Fionn MacCool's in St. John's, Newfoundland in 2017. It's another brand that's owned by Recipe Unlimited, and offers a genuine Irish pub experience, complete with live music and a traditional pub menu.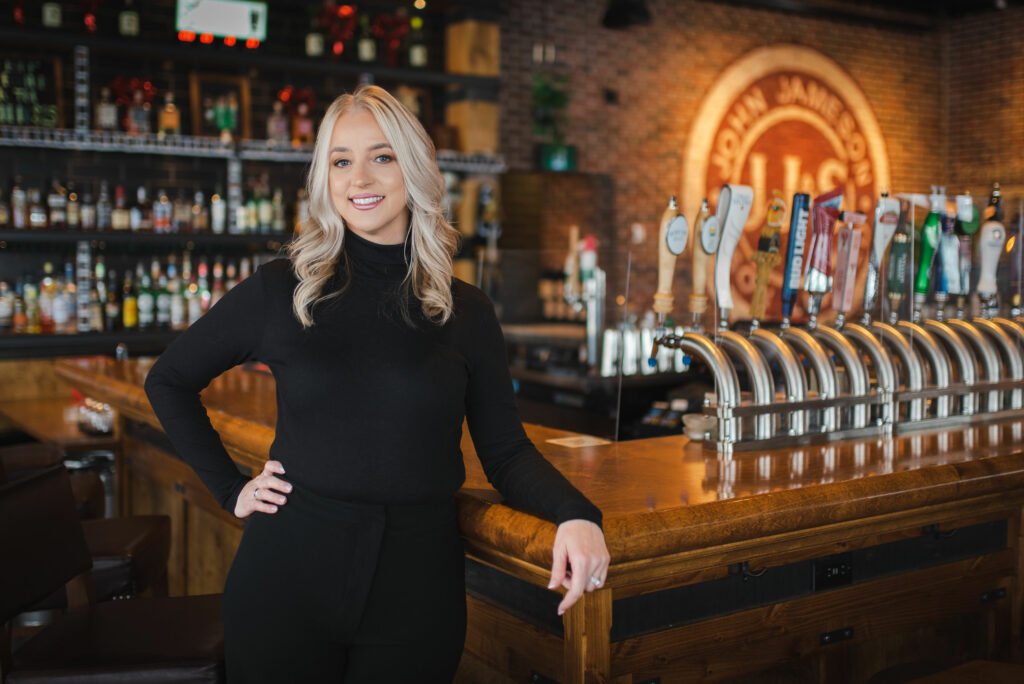 "My husband and I had looked at different franchise opportunities over the years, looking for a perfect fit," Trudy recalls. "With neither of us coming from the restaurant industry, we chose a franchise because of the support, guidance, and knowledge these professionals provide." They both had the experience and skills that Trudy says are critical for anyone who's interested in running their own business. "You can learn the ins and outs of a business, but you need to know how to strategize, problem solve, and be creative to help you survive through difficult times."
From the beginning, Grant was general manager and the daily face of the business. Trudy looked after accounting, payroll, and staffing while continuing to work full time. One of their three children, Jared, worked in the restaurant, learning all the restaurant's roles over time.
"It was a huge benefit having Recipe Unlimited's industry expertise, and support for the operational side of things, including developing the menus, advertising, and branding," says Trudy. The franchise's support became even more critical when Grant passed away suddenly in 2021.
Trudy had to decide whether she could continue to operate Fionn McCool's without him. "I found myself in the middle of a pandemic where we had each other's support to being on my own with our children and a struggling business. Recipe Unlimited was simply amazing. They sent in grief counselors, and the business development manager came to help us transition. I feel like the whole team has my back." It was then that Trudy felt she could continue. "Being resilient, staying positive, and building a network of support when I was challenged the most helped me pull through."
To say the past few years have been difficult would be an understatement. COVID severely impacted the restaurant's revenues. The restaurant continued to provide take-out meals, mainly because it was important to maintain a presence in the local market.
When restrictions were lifted, Trudy was faced with staffing challenges, rising costs, and supply issues but managed to reopen and has seen the steady return of regular guests. It's been rewarding to see our guests all gathered around the bar, enjoying the atmosphere and the live music. "We've seen the happiness and joy on people's faces now that they're able to get out again with family and friends; that's what makes it all worthwhile."