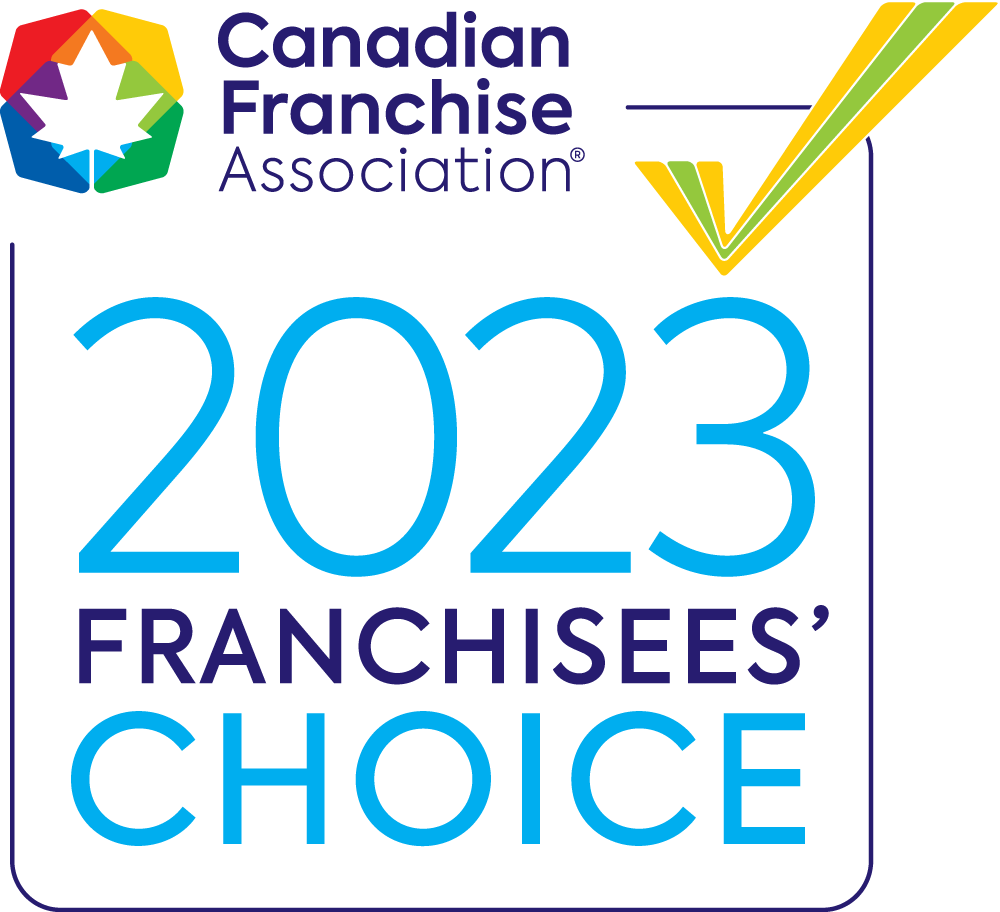 The Franchisees' Choice Designation honours CFA member franchise systems with exceptional rankings in franchisee satisfaction.
The Franchisees' Choice designees are CFA member franchise brands who voluntarily took part in an independently administered survey. This year, more than 66 CFA member franchise brands participated in the survey.
Franchisees were asked to assess their franchisor in key areas of the franchise business model, including the franchisee selection process, franchisee information package, leadership, business planning and marketing, training, and support, as well as ongoing operations and the relationship between the franchisor and franchisee.
In the due diligence process of investigating a franchise opportunity, speaking with existing franchisees about the opportunity being explored is essential. For prospective franchisees, the Franchisees' Choice Designation identifies that a franchise brand has received a solid endorsement through its satisfaction ratings from its franchisees. The 2023 Franchisees' Choice Designees are representative of the spectrum of franchise opportunities and the diversity and standard of excellence of CFA members.
By recognizing our Franchisees' Choice Designees, we honour the fundamental principle of franchising: collaborating in synergy, achieving mutual success and thriving together. We extend our heartfelt congratulations to the Franchisees' Choice Designees of this year, for earning the trust and admiration of their franchisees through their exceptional efforts and commitment.

Sherry McNeil, President and Chief Executive Officer, Canadian Franchise Association
The Canadian Franchise Association (CFA) is pleased to announce the recipients of the 2023 Franchisees' Choice Designation. The awards will be presented during the 32nd annual CFA National Convention in Niagara Falls, Ontario. This is the 13th annual awards program recognizing franchise systems that have been awarded the Franchisees' Choice Designation. For franchise systems winning multiple times in a row, the CFA has introduced special logos that these companies can use to promote their consistent high marks.
HERE ARE THE 2023 CFA FRANCHISEES' CHOICE DESIGNEES
ActionCOACH Canada
A&W Food Services of Canada Inc. (9-year designee)
BeaverTails (10-year designee)
BioPed Footcare
CertaPro Painters (13-year designee)
COBS Bread (13-year designee)
Crepe Delicious
Ctrl V
Days Inns Canada
Driverseat Inc. (7-year designee)
Edo Japan (13-year designee)
EverLine Coating and Services
FASTSIGNS International (11-year designee)
Fibrenew
Fire-Alert Franchising Ltd. (10-year designee)
Heart to Home Meals
Hickory Dickory Decks (8-year designee)
Home Instead, Inc. (13-year designee)
Humpty's Big Plate Diner
Inspiration Learning Center – Tutoring And Private School (6-year designee)
InXpress Canada (6-year designee)
Jani-King Canada (5-year designee)
Ledgers Canada
Lice Squad.com (12-year designee)
Mary Brown's Chicken (13-year designee)
Massage Addict
MaxWell Realty
McDonald's Restaurants of Canada Ltd.
MOLLY MAID
Motel 6
New Creations
Oxford Learning Centres (6-year designee)
Oxygen Yoga & Fitness
Pacini Canada Inc.
Paul Davis Restoration Canada (6-year designee)
Pizza Nova (13-year designee)
Pizza Pizza Limited (10-year designee)
Prairie Donair®
Prep'n Sell
Print Three (10-year designee)
PropertyGuys.com (13-year designee)
PuroClean (12-year designee)
Quesada Burritos & Tacos
Real Property Management
Ricky's Group of Family-Style Restaurants
Right at Home Canada (5-year designee)
Score Pizza
Scholars Education (8-year designee)
Simplicity Car Care
SpeedPro Canada (11-year designee)
Symposium Café Restaurant & Lounge (13-year designee)
TWO MEN AND A TRUCK Canada (13-year designee)
The Lunch Lady
Triple O's (7-year designee)
UCMAS Mental Math Schools (13-year designee)
UROSPOT
Wendy's Restaurants of Canada (6-year designee)
White Spot Restaurants (10-year designee)
Willowbrae Academy WP Creations (5-year designee)