Thank You to Our National Sponsors!
The CFA's National Sponsorship Program plays an active and vital role to the success of the CFA's programs and services, which are key to promoting excellence and growth in franchising in Canada. The Canadian Franchise Association thanks all of our National Sponsors for their ongoing support.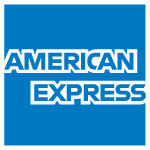 As a proud National Sponsor of the Canadian Franchise Association, helping you do more business is our business. When you accept American Express Cards, you gain access to higher spending customers and a greater number of business clients. We also help franchisees grow through business solutions that include cash flow management, providing working capital opportunities and lucrative rewards.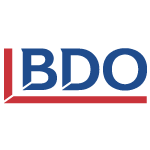 As an international accounting firm with more than 100 offices across the country, BDO offers our clients value-added guidance, anywhere they do business. BDO's franchising professionals have the expertise to help Franchisors and Franchisees plan and implement key business and financial strategies to deal with a range of business issues. From compliance such as FDD reporting, domestic and international tax strategies and risk management, to financing, M&A and strategic growth services, we can help you accomplish your goals. Our outsourced bookkeeping and payroll services dedicated team leverage Microsoft cloud technology, so you're always connected to your financials – anytime and anywhere.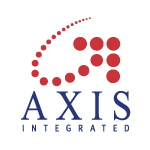 Lead Nurturing for Canada's fastest growing brands Experts in data-driven lead nurturing solutions, AXIS specializes in actioning franchise growth strategies with CRM, Marketing Automation, and E-Commerce. As a proud National Sponsor of the CFA, AXIS is Canada's best choice for automated franchise development solutions. As part of the CFA's Look for a Franchise program, AXIS provides a lead nurturing extension to help your sales team stay on top of leads. Visit us at axisintegrated.ca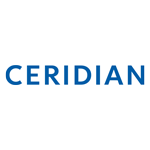 Ceridian is proud to be a national sponsor of the CFA. We help franchises grow with HR, Payroll and Time & Attendance solutions that help business owners get back to doing what they love. We offer scalable solutions with every location and owner in mind. Your dedicated franchise account manager, Ceridian's standardized implementation and CPA-trained customer service team allow you to focus on increasing sales and generating revenue. Tell us more about your business and let us help you create a solution that reflects the unique needs of your franchise. Contact us today for a complimentary consultation with one of our representatives. Visit us at www.ceridian.com/ca/cfa or connect with us at 1-855-968-7775.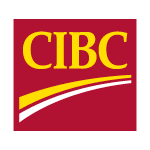 As part of our ongoing commitment to supporting the growth of vibrant franchise businesses across Canada, CIBC is very proud to be the National Sponsor of the Canadian Franchise Association for the 7th consecutive year.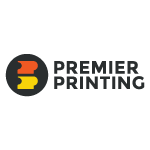 Premier Printing is a committed National Sponsor of the Canadian Franchise Association and has enjoyed many mutually beneficial years in partnership with the CFA. Premier Printing, including Valley – Apparel & Display, our custom dyesublimation division, is committed to providing the franchising vertical with print, data, marketing and fulfillment services. We have been perfecting our craft for nearly 60 years. Let us help you perfect yours!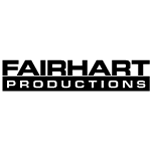 ENTERTAIN · INFORM · RETAIN.
Fairhart Productions has been delivering the message to audiences over a wide range of projects and media for almost two decades. We specialize in corporate events and digital media production, serving a roster of clients that includes health and beauty marketers, major retail franchises, media chains, pharma and the legal industry.
To get your message heard, contact Fairhart Productions and let's get the conversation started.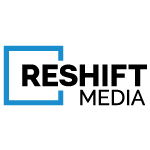 At Reshift Media we are all about franchise digital marketing. With more than 250 clients in 20 countries, we specialize in helping franchise organizations with social media, search & website / mobile development. We are also the creators of the Brand Amplifier digital advertising dashboard, which is a Facebook, Instagram & Google advertising platform built specifically for franchise organizations. Whatever your digital needs, we are ready and excited to be your partner!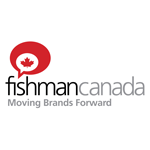 With the brightest minds and offices in Toronto and Chicago, Fishman Canada is North America's largest specialized franchise communications agency. Focused on franchisor growth expansion and brand reputation, we understand and offer marketing and communications solutions that deliver results, reach customers and inspire growth. At Fishman, we mean business! We look forward to demonstrating what Fishman can do for your franchise. Let's talk … all CFA members receive a preferred rate for our services.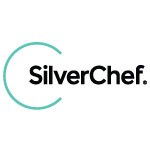 Silver Chef is Canada's only dedicated hospitality equipment funding partner. For over 30 years we have helped over 30,000 hospitality business owners and 10,000 franchise owners get the equipment they need to start and grow their business. Owning a franchise business requires smart use of your capital. Our unique funding model gives you flexibility and choice while removing the risk of purchasing expensive commercial hospitality equipment that may not suit your needs. You've put the personal touch into your business, now let us put it into your funding. Together, let's make it happen! As a proud B Corporation and advocate of Opportunity International, Silver Chef is in the business of investing in its customers, as well as its people and communities. www.SilverChef.ca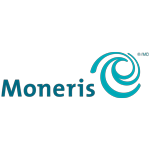 Moneris is a proud National Sponsor of the Canadian Franchise Association and one of Canada's largest providers of payment processing solutions. Moneris offers a complete range of advanced and integrated payment solutions, whether your customers are interacting with you in-store, online or on-the-go. For more information, visit Moneris.com As part of CFA's Member Savings Program, Moneris offers CFA members with preferred rates on payment processing fees and advanced payment solutions designed to help keep your franchise payment ready – today and tomorrow.
With Federated Insurance you work directly with an industry expert who is committed to understanding the unique risks and opportunities associated with your business. With a dedicated agent and risk management team on your side, you will always get the right coverage for your company. Trust. Advise. Protect.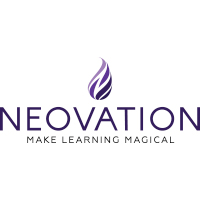 Automate your training. Deliver daily refresher training to your franchisees and their employees. Create a knowledge portal, improve franchisee success, reduce phone calls. Neovation provides everything you need for training success. Reach out to find out how easy and inexpensive it is to put your training on autopilot. Contact us at sales@neovation.com to see how we can help. Our Products & Services: SmarterU.com – OttoLearn.com – FlareLearning.com