The Canadian Franchise Association (CFA) and with the collaboration of CFA experts are pleased to provide free resources to help franchise businesses reach their goals through digital guidebooks.
These guidebooks are free and made available courtesy of CFA experts after you fill out a form. Please click on the respective guidebook to fill out the form and start reading it.
TOP 5 FRANCHISE DIGITAL MARKETING TRENDS FOR 2023
Sponsored by Reshift Media
Reshift Media has compiled the top 5 trends that will impact franchise marketers in 2023. Packed with stats, insights, and actionable recommendations, this year's free annual report includes information on:
1. The "buy local" trend and localization
2. Machine learning and artificial intelligence
3. Short-form video
4. Franchise acquisition
5. First-party data
This year's whitepaper also provides information on future trends, including social commerce and the metaverse.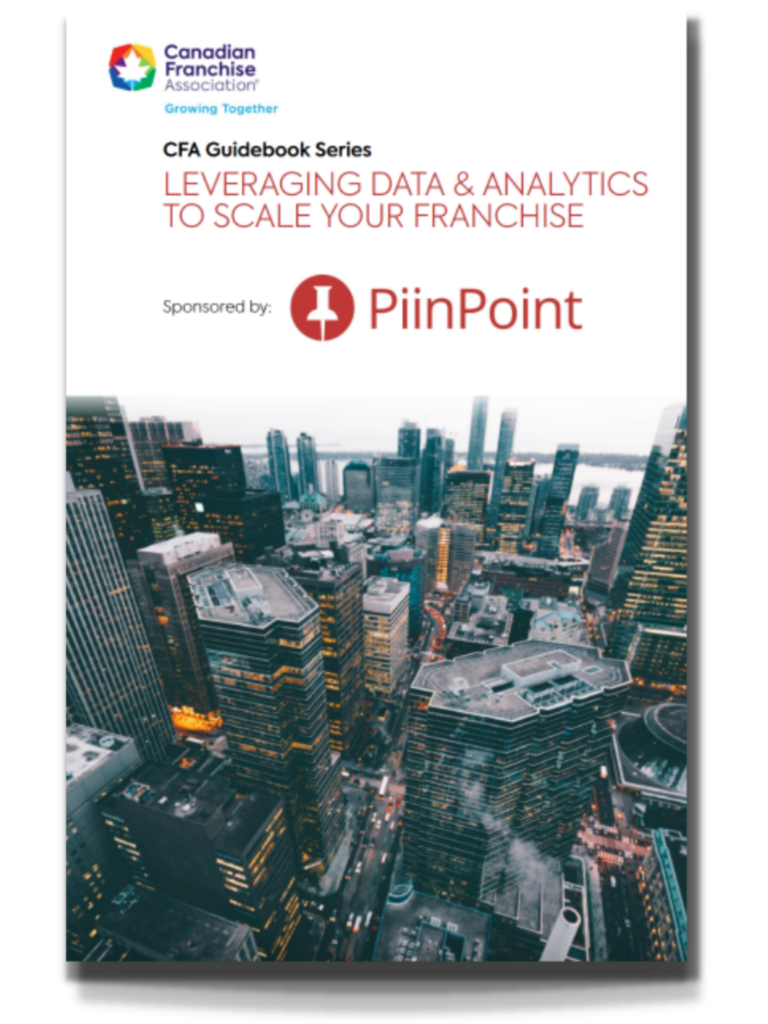 LEVERAGING DATA & ANALYTICS TO SCALE YOUR FRANCHISE
Sponsored by PiinPoint
Between shifting consumer demands and sky-high operating costs, franchisors need data that can help them grow into a name-brand worthy of success while saving time and keeping costs low. Produced in collaboration with Piinpoint, this guidebook provides franchisors with tips and tactics around leveraging data to optimize your business, down to the decimal point. Get answers for common questions concerning site selection, store consolidations, and finding new spaces for assured growth, while providing fresh, analytical insights for building a franchise empire.