As a thriving entrepreneur who has built up a successful business, you're likely thinking about the path ahead. How can you further expand your business? The franchise model offers a solution. Fortunately, franchises span almost every sector and city/town across Canada. To franchise your business, it's essential to have a proven business concept, i.e., you must be able to successfully replicate your business concept in new markets. A business's success can hinge on distinct factors like its location or staff. Trying out a second location under corporate guidance before fully embracing franchising can be a way to cautiously assess its potential.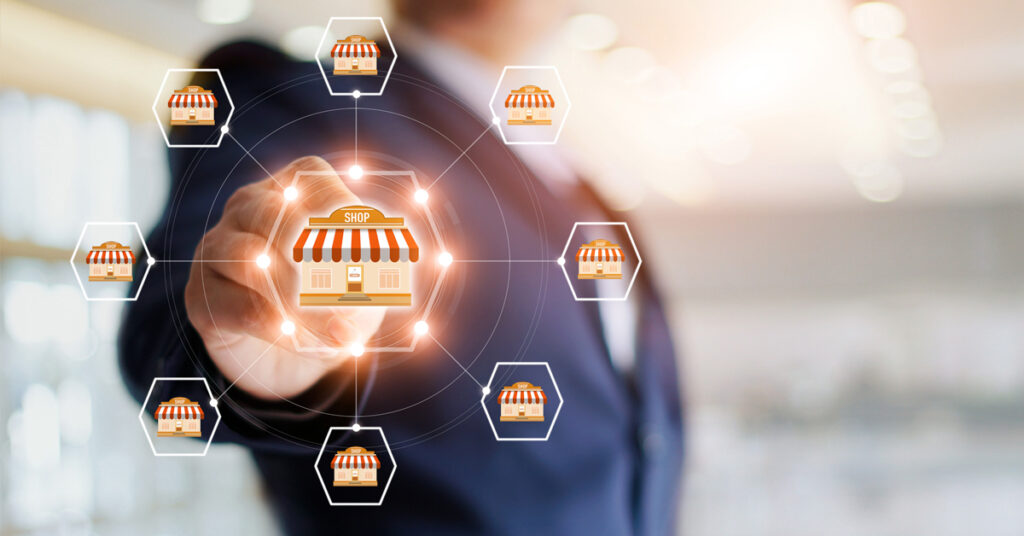 If you're exploring franchising, it's important to understand what it takes to build a franchise system. With a strong foundation of knowledge, you'll set yourself up for success.
HERE ARE FOUR KEY BENEFITS OF FRANCHISING:

LET'S DIVE IN DEEPER TO THESE BENEFITS
1. The franchisee investment can help you expand.
When you've found business success, it can be enticing to build on that and try to expand as quickly as possible, but this isn't necessarily the best path forward. If you enter every market until your brand is located on every street corner, it can weaken your brand instead of strengthening it, and might be quite costly, as well.
The cornerstone of the franchise business model is the relationship between franchisors and franchisees. Through this partnership, the franchisee will pay the franchise fee, along with other royalties and fees. This will help you expand into new markets because you can ensure each location is financed properly, and that each location is in its own distinct market where it won't compete against other outposts of your brand.
2. You can leverage local connections when expanding to new markets.
While you may know a lot about the demographics and preferences of your original market, you likely don't have that same knowledge about consumers in other neighbourhoods, cities, or provinces.
Locally based franchisees in these new markets already understand their customers' needs, and as a bonus, also have likely already established key contacts and connections in their community.
3. Franchisees need their businesses to succeed.
A franchisee who has invested their time, money, and energy into their business will be very motivated to ensure its success. While the right staff can bolster the performance of a corporate location, a franchisee has a more vested interest in developing strong relationships to help build customer loyalty. These small business owner-operators have what it takes to succeed, especially thanks to the initial training and ongoing support you'll provide every step of the way.
4. Establishing more locations can lead to increased sales.
As you expand your business through franchising, you're also building your brand awareness. Key advertising efforts can help increase sales throughout the system, and more locations can help attract more consumers to your product or service. Increasing sales through more locations can also come with other benefits, including volume deals with your suppliers.
Of course, these are just a few of the many benefits that franchising can bring to your established business. As with any other major business decision, it's critical to conduct thorough research into franchising and what it can mean for your business. Once you decide that franchising is the right strategic option for growing your business, you'll need to enlist the help of franchise professionals. These experts, including lawyers and accountants, will discuss your goals and help you build a plan to get your new system ready for a confident debut into the world of franchising.