Last Updated on June 1, 2023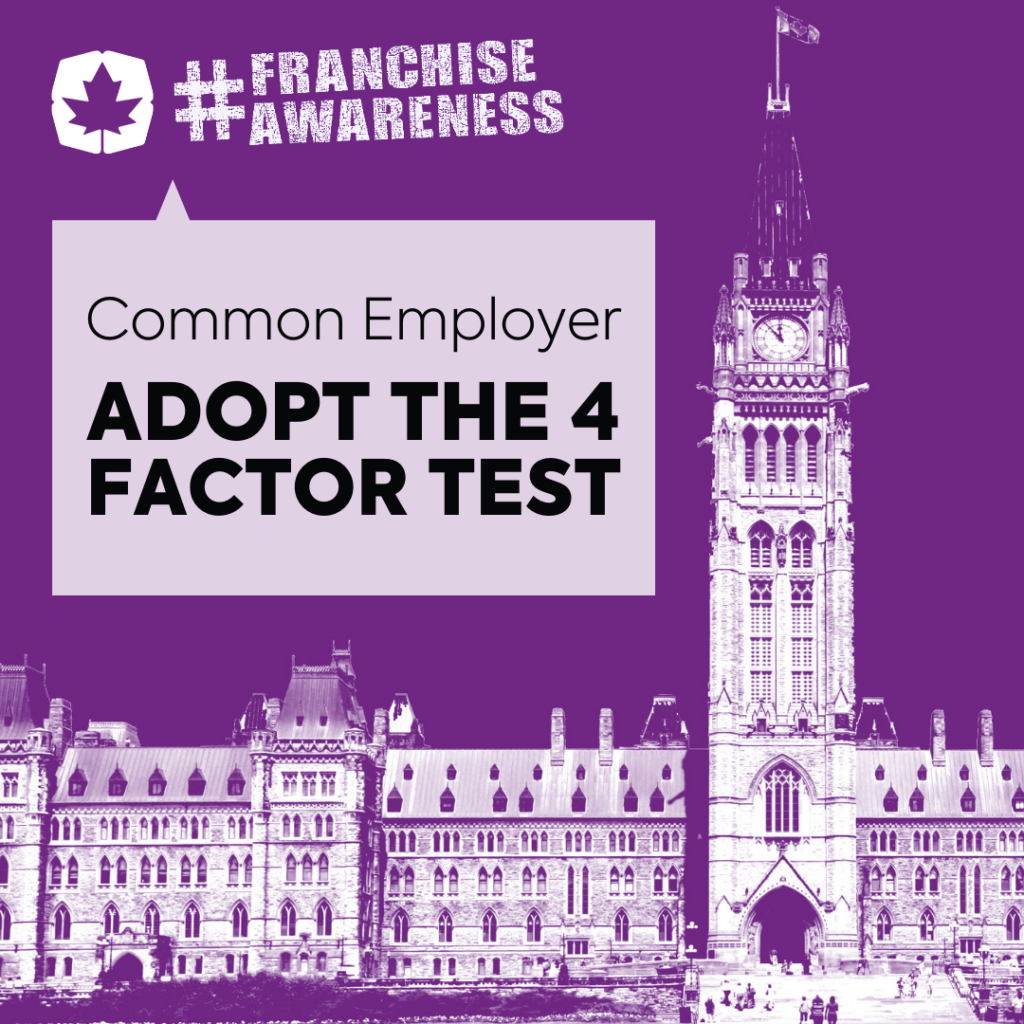 "Common Employer" allows a court to treat separate legal entities (such as franchisors and franchisees) as a single employer for the purposes of attaching liability for such things as wages, overtime, vacation pay, benefits, termination notice, severance pay, wrongful and constructive dismissal, etc.
Employment law can penalize franchisors for establishing control mechanisms to protect their intellectual property and enforce standards that protect the brand to ensure that products/services within the franchise network meet customers' expectations everywhere.
The language of the law can be interpreted that franchisors create an employment relationship with the franchisee and the franchisees' employees by exercising control over their trademarks and intellectual property.
There needs to be clarity in employment law on this issue so franchisors can protect the intellectual property of their brand while at the same time protecting the position of franchisees as independent business owners. The law should be clear that while franchisees follow a franchisor's systems and guidance and leverage ongoing support, they remain the owners of the business and employers of their staff. While a franchise agreement requires that a franchisee follow brand guidelines and standards, they remain in control of the business within the parameters of the franchise agreement.
We recognize that this is a provincial issue, as this legislation varies by province.
---
OUR ASK
We need provincial governments address this by adopting a four-factor test that will determine if a joint employer relationship exists or not. The test is based on the following questions:
Who hires or fires the employee (Franchisor or Franchisee)?
Who supervises and controls the employee's work schedules or conditions of employment (Franchisor or Franchisee)?
Who determines the employee's rate and method of payment (Franchisor or Franchisee)?
Who maintains the employee's employment records (Franchisor or Franchisee)?
Businesses that pass this four-factor test should be exempt from the common employer provision.
We call on the government to protect the franchisor-franchisee relationship in legislation by changing the definition of employee in all legislation to specifically exclude franchisees from the definition, to recognize that franchisees are not employees of their franchisors.