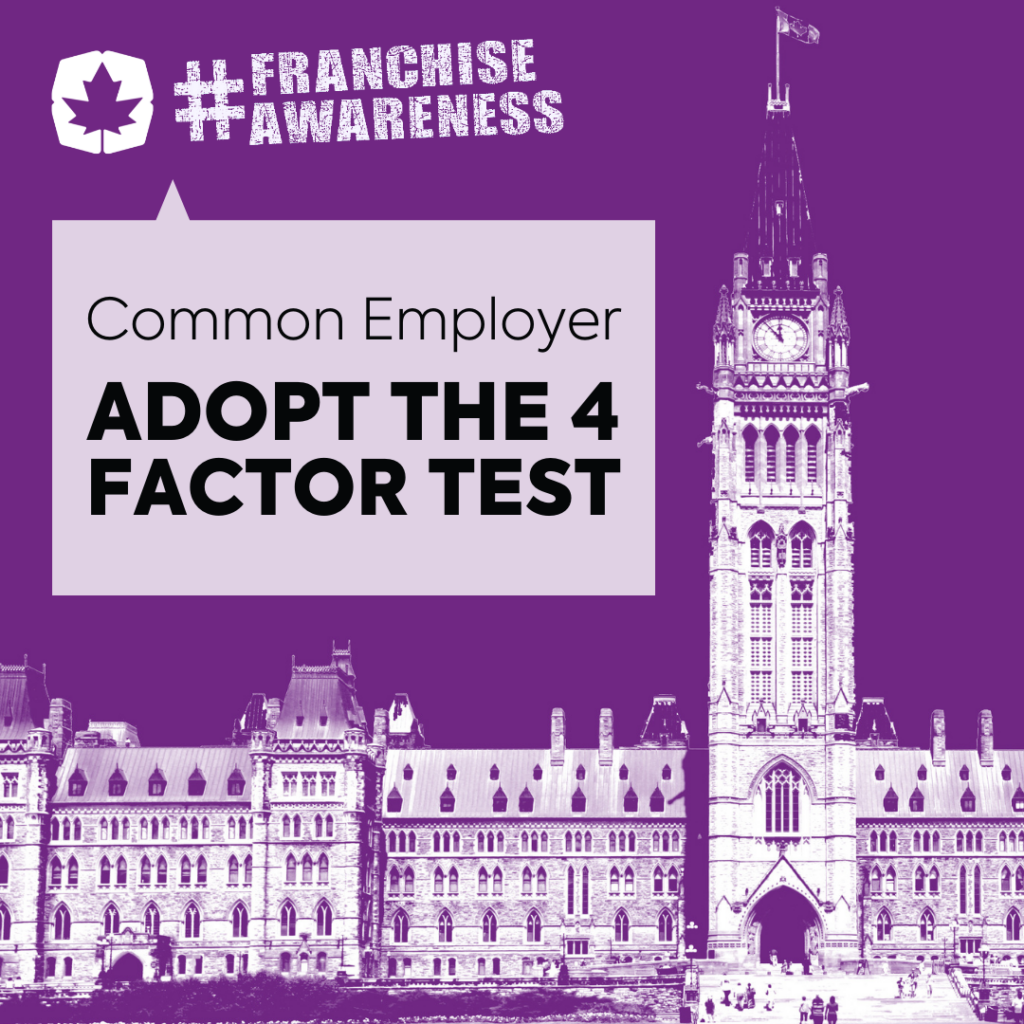 "Common employer" legislation allows a court to treat separate legal entities (like franchisors and franchisees) as a single employer for the purposes of attaching liability for such things as wages, overtime, vacation pay, benefits, termination notice, severance pay, or wrongful and constructive dismissal.
There needs to be clarity in employment law that allows the franchisor to protect their intellectual property and maintain standards across the system, without the risk of a labour board deeming such actions de facto control, which would result in a common employer declaration.
Employment law can penalize franchisors for establishing control mechanisms to protect their trademarks because some enterprising litigators are trying to argue that by clarifying licensing trademarks, and controlling or exercising control over those trademarks, the franchisor has created an employment relationship with the franchisee, and the franchisee's employees. This is simply not the case.
We recognize that this is a provincial issue, as this legislation varies by province.
OUR ASK
We need provincial governments address this by adopting a four-factor test that will determine if a joint employer relationship exists or not. The test is based on the following questions
Who hires or fires the employee (Franchisor or Franchisee)?
Who supervises and controls the employee's work schedules or conditions of employment (Franchisor or Franchisee)?
Who determines the employee's rate and method of payment (Franchisor or Franchisee)?
Who maintains the employee's employment records (Franchisor or Franchisee)?