Franchising has proven its potential for business growth, provided it's executed effectively. But, like any venture, when mishandled, it can lead to costly outcomes. Take a moment to consider these real-life scenarios that underscore the importance of careful planning: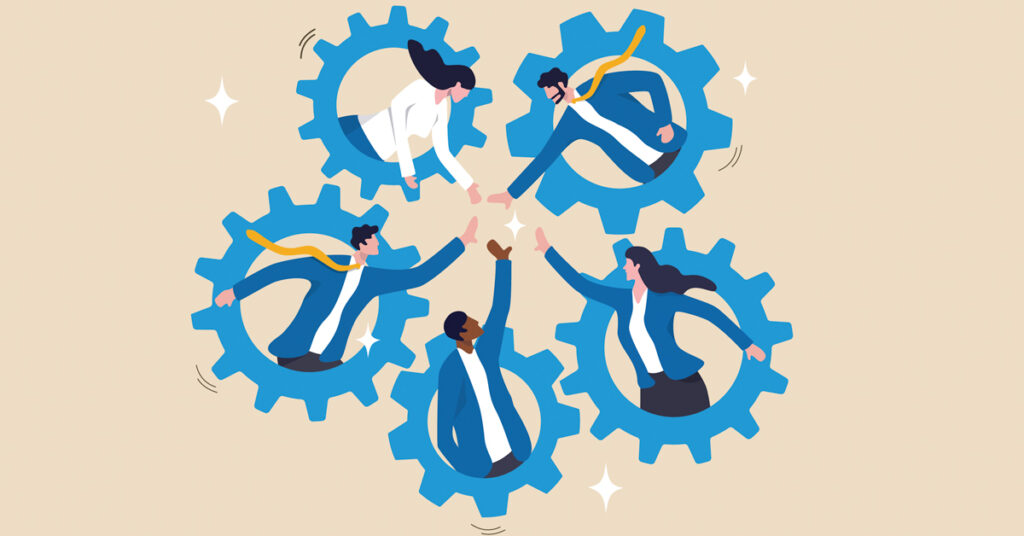 Financial Challenges: Imagine a company diving into franchising without solid financial footing, resulting in struggles to provide adequate support to franchisees.
Transparency Concerns: Picture a startup franchisor neglecting proper disclosure, leading to investment refunds and setbacks
Renewal Dilemma: Envision an established franchisor dealing with franchisees unwilling to renew agreements after a decade, impacting stability.
These situations could have been avoided with a strong and experienced support team. Successfully launching and managing a franchise requires a specific skill set distinct from stand-alone businesses. Legal matters, trademarks, marketing, and finances need to be aligned within a solid strategy. Enter the Franchise Support Team – your key to navigating the journey.
A well-constructed franchise system, when done right, can save you both money and headaches in the long run. A team of knowledgeable franchise advisors can play a pivotal role in your franchise's growth.
Having a reliable support team allows you to tap into the collective franchise experience, steering clear of costly trial and error. Your team may include an accountant, lawyer, consultant, real estate experts, website developers, marketing specialists, and others – all with a background in franchising. You can choose to work with various individual experts or a single firm offering a range of skills and experience.
Through this article, we will dive into:

Each member of your support team brings a unique perspective, contributing to a cohesive strategy and shared goals.
Your Franchise Consultant
This consultant becomes a core player in your team. Collaborating closely, they:
Evaluate the franchise potential of your business and calculate associated costs.
Strategically position your brand against competitors, capturing consumer and franchisee attention.
Refine branding to set your franchise apart.
Identify ideal franchisees, devise a tailored marketing plan, and establish a comprehensive review process.
Craft a support framework for franchisee success.
Ensure brand consistency through stringent control mechanisms.
Compile comprehensive operational manuals and offer initial support until a full team is viable.
Your Franchise Lawyer
As your business strategy takes shape, a specialized franchise lawyer becomes crucial. They:
Safeguard trademarks through expert registration.
Structure your franchise legally to minimize liabilities.
Develop the franchise agreement and regulatory-compliant disclosure documents.
Guide you through diverse laws and licensing requirements.
Draft essential agreements for protection.
Your Accountant
A seasoned franchise-savvy accountant is indispensable. They:
Design financial models to set pricing structures, guaranteeing returns.
Develop solid business plans and secure funding if needed.
Optimize corporate structures for minimal tax liabilities.
Establish financial controls for seamless royalty management.
Facilitate benchmarking with standardized franchisee accounts.
Other Key Players
Beyond the core team, other experts contribute significantly:
Real Estate Experts: Secure prime franchise locations.
Advertising Firm: Shape impactful branding.
Public Relations Firm: Generate media awareness.
Website Development Firm: Build informative web platforms.
Choosing Your Support Team
Vital questions when assembling your dream team:
Do they specialize in franchising?
How do they stay current in this dynamic industry?
What's their background, experience, and qualifications?
How long have they operated? Can you talk to their references?
Are they part of the Canadian Franchise Association?
Have they presented at franchise events?
Do they offer firm project quotes or charge hourly? Get a clear cost estimate.
Will they outsource any project aspects? Who will be involved?
Do you connect with them personally?
Do they tailor solutions or adopt a generic approach?
Beware of Generic Solutions
Avoid companies offering generic one-size-fits-all solutions. Franchising requires personalized strategies – taking shortcuts could jeopardize your lasting success. Using mediocre templates or copying competitors disregards your unique context and circumstances. If costs are a hurdle, take a moment to evaluate your franchise readiness and seek funding if necessary.
The Power of a Strong Support Team
Even after the launch phase, a strong support team continues to be an asset. External perspectives challenge conventions, catalyzing positive change. Even well-established franchisors must shift with changes in the competitive landscape, consumer preferences, and more.
Advantages of Outsourcing
Outsourcing leverages skilled resources without breaking the bank. A structured, strategic approach led by experts helps prevent costly mistakes, fostering a solid brand and franchise system for lasting success.
Building your franchise support team isn't just a choice – it's a critical investment in the enduring success of your franchise.