Improving Access to Labour for Franchisors and Franchisees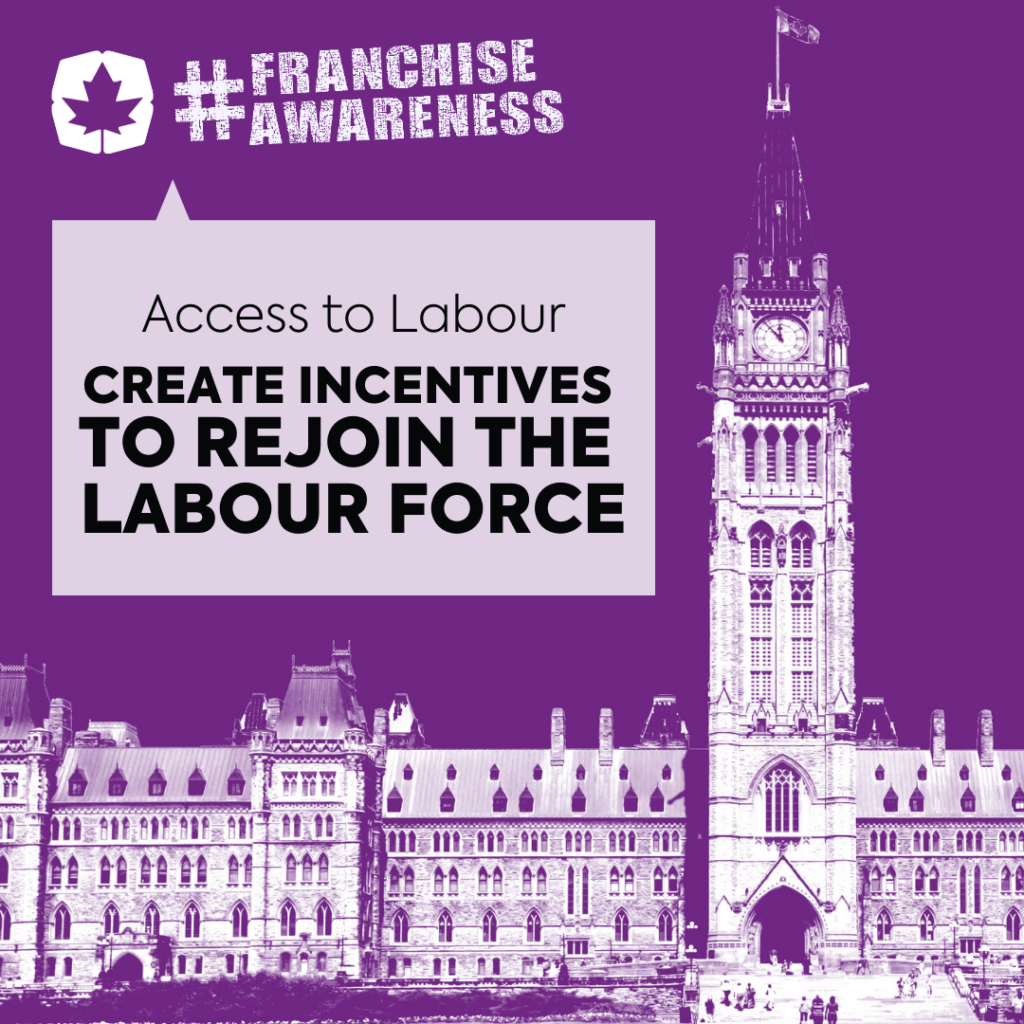 Pre-pandemic, franchising employed 1.9 million people across Canada. Today, that number is down to 1.85 million employees. This decline is primarily because business owners cannot fill available jobs.
Canada's unemployment rate in February 2022 was 5.5%, lower than the pre-pandemic unemployment rate of 5.7% (February 2020). However, Statistics Canada has reported that the unemployment rate would have been 7.4% in February 2022 had its calculations included people who wanted a job but did not look for one.
Many franchised and non-franchised businesses are having trouble filling jobs at all wage levels. This challenge is present across wage and skill levels, and in fact 75% of franchised businesses employees make more than minimum wage.
We are encouraging the government to make changes that will increase incentive for those looking for work as well as expand the pool of available workers in Canada.
OUR ASK
Reduce the unemployment worker supports to create more of an incentive to rejoin the labour force. Continue to expand the Temporary Foreign Worker Program to bring more workers into Canada.