Ensuring a Fair Playing Field for Franchised Business under Environmental Legislation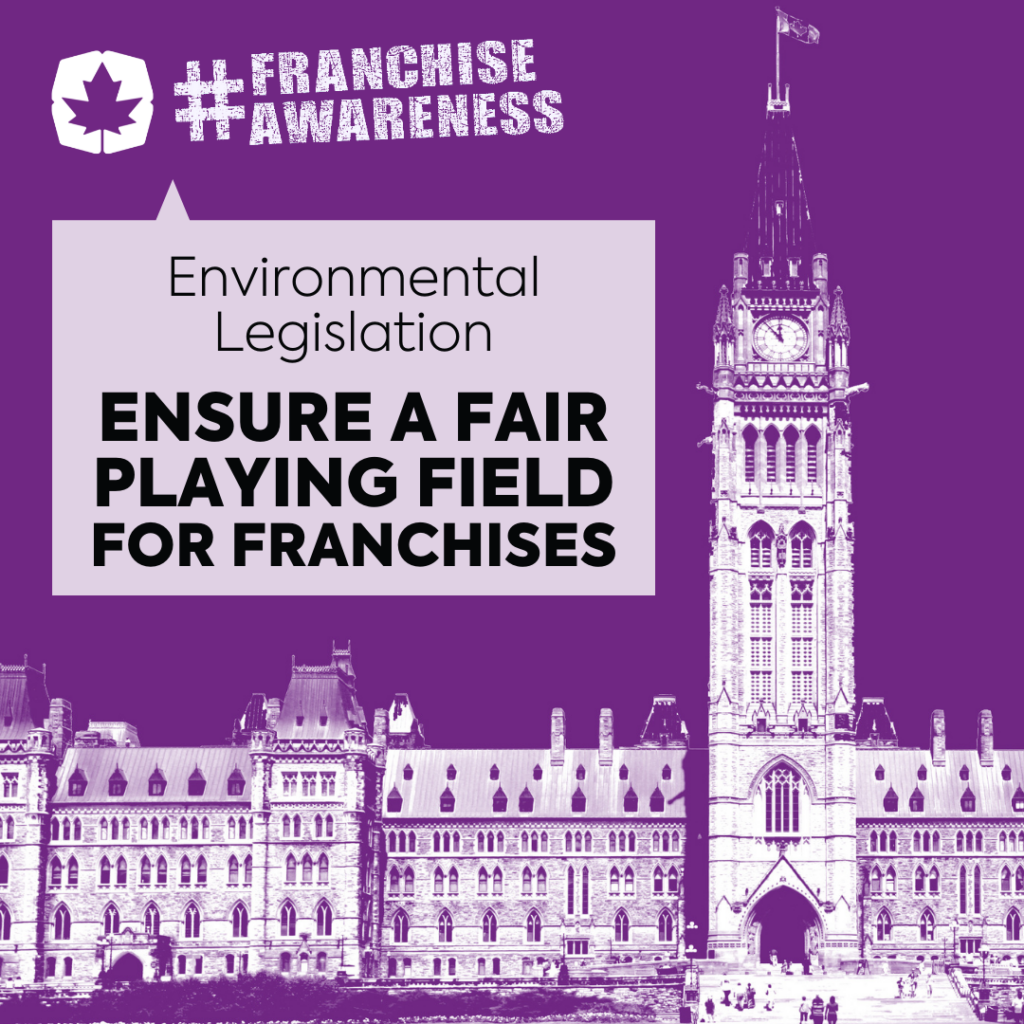 The CFA's members are working hard to lead in environmental compliance. Businesses are switching from plastic products to paper, enhancing recycling, and using environmentally friendly products for cleaning, among other actions.
We accept our position in the environmental field and will continue to lead by example.
As the federal government moves forward with changes to environmental legislation, we ask that franchised businesses be treated fairly and not singled out.
In fact, some took leadership roles in phasing out products before the government moved forward with the ban.
We are also working to reduce our GHG emissions to help meet the 2030 and 2050 emissions target reductions.
OUR ASKS
Do more to help small businesses continually reduce their environmental footprint.
Ensure that the transition timelines are appropriate so that businesses have time to plan and budget for the changes