Last updated on June 5, 2023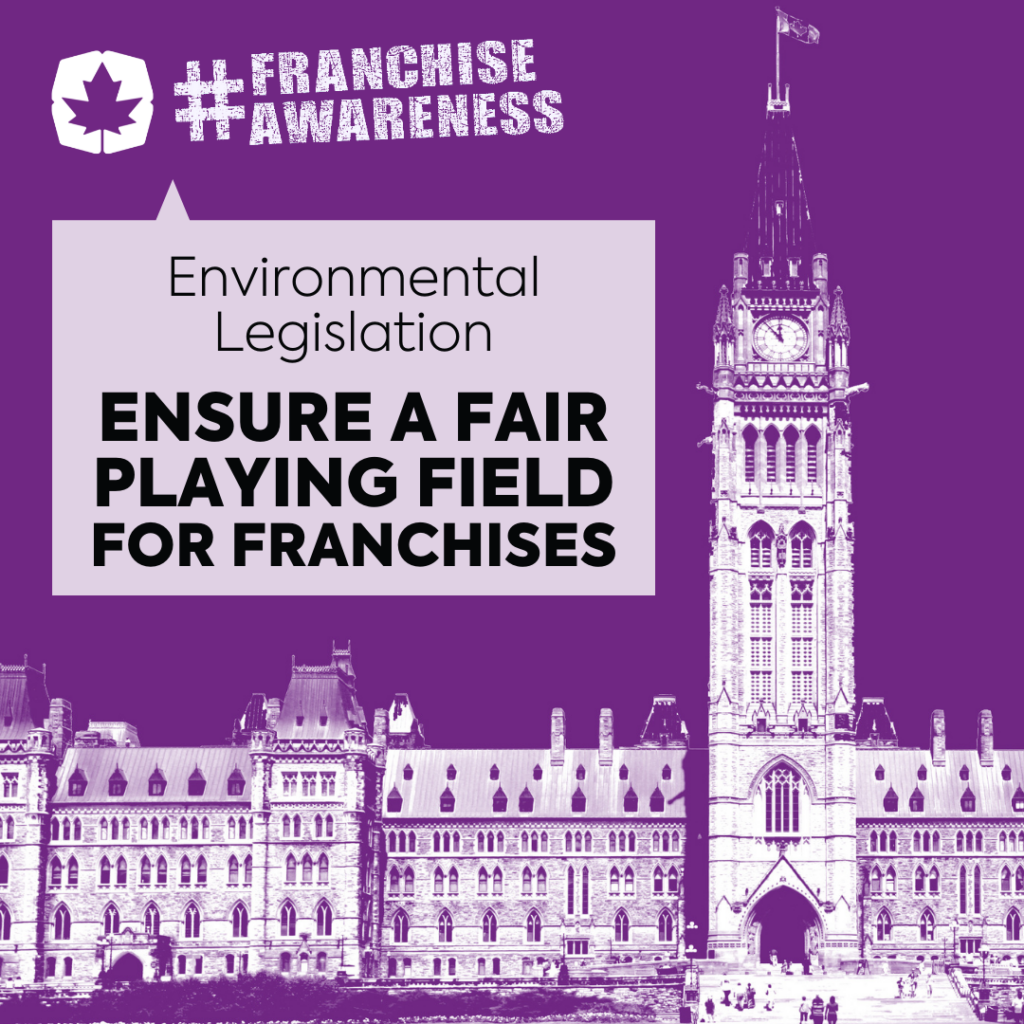 The CFA recognizes the changing needs of the environment and applauds government measures to control climate change and other harmful man-made affects.
However, we remind the government to always consider the implications of their actions, including the costs and operational challenges associated with these goals. Many unintended consequences can lead to the demise of a lucrative business model.
Stewardship legislation specifically calls out the franchising sector, treating it differently than other non-franchised small businesses. This puts franchised business owners on an uneven playing field, making it more difficult for them to compete with non-franchised businesses and significantly increasing their annual costs.
Consultation and timely implementation can go a long way in ensuring these issues are addresses in a proper manner.
---
OUR ASK
Ensure franchised businesses are not being unfairly targeted when implementing or revising stewardship legislation.
The CFA proposes that, in jurisdictions where relevant, franchise-specific small business thresholds be set and that the material produced from a franchisor and franchisee be separated. This would help ensure franchises are treated equally to non-franchised small businesses.