FRANCHISE AWARENESS DAY
This year, Franchise Awareness Day will take place on May 31, 2023, at Queen's Park, Toronto, Ontario.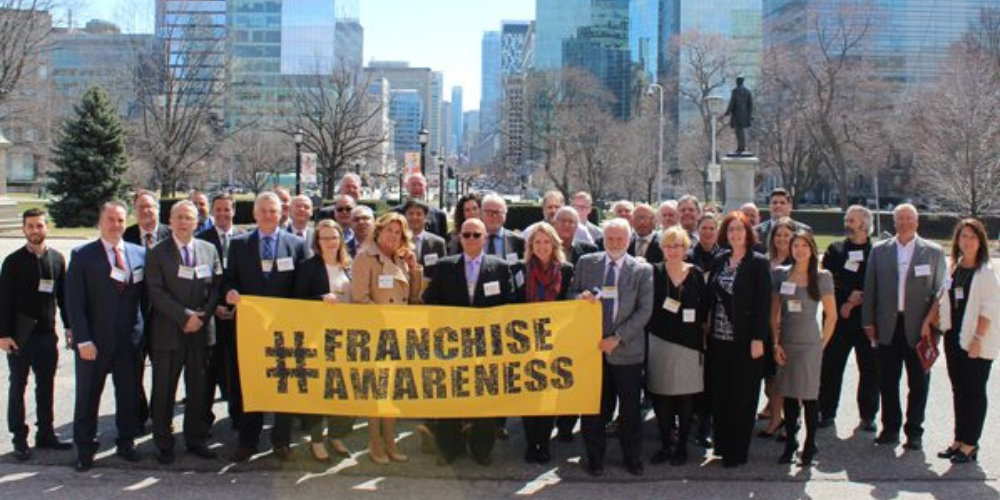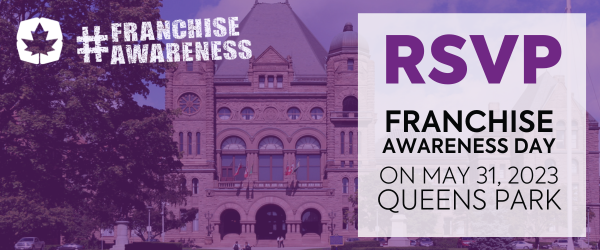 Don't miss an opportunity to connect face-to-face with Members of the Provincial Parliament (MPPs) to help raise awareness about the importance of franchising to the Province, Canada, and the Canadian Economy.
By educating politicians and policymakers, you can help protect your business, your franchisees, and the franchise business model across Canada.
CFA'S LOBBYING PRIORITIES
Here are four key messages we'd like to drive on Franchise Awareness Day
Franchised businesses ARE local businesses: While many brands are recognized around the country and across the world, the local stores are owned by franchisees who live and work in their communities from coast to coast.
Supports that franchised businesses need to come out of the pandemic: While some brands are up others are down we will highlight the supports that franchised businesses need to help them recover from the pandemic.
Getting changes to the Canada Small Business Finance Program implemented: The changes were approved in the 2021 federal budget and franchised businesses are waiting for those changes to be implemented.
The importance of the franchise business model: Franchising is the 12th largest industry in Canada, contributing over $100 billion to Canada's GDP, employing almost 2 million Canadians.
The unique nature of the franchisor/franchisee relationship: Franchisees are small business owners who are in business for themselves but not by themselves.
Please invite your local franchisees to attend! Through your participation, you can help us protect the franchise business model from legislative threats, and ensure it remains a profitable business model for you and your franchisees.
Sign up today to make sure your voice is heard!