Cutting Red Tape For Employers Who Protect Temporary Foreign Workers
Government of Canada News Release
With growing labour and skills shortages across the country, many Canadian employers are struggling to fill jobs that are essential to their operations. The Government of Canada recognizes these challenges and wants to help employers hire the workers they need, while also reducing the administrative burden of such a task and ensuring temporary foreign workers are protected from abuse.
---
CFA'S ADVOCACY PRIORITIES FOR 2022-2023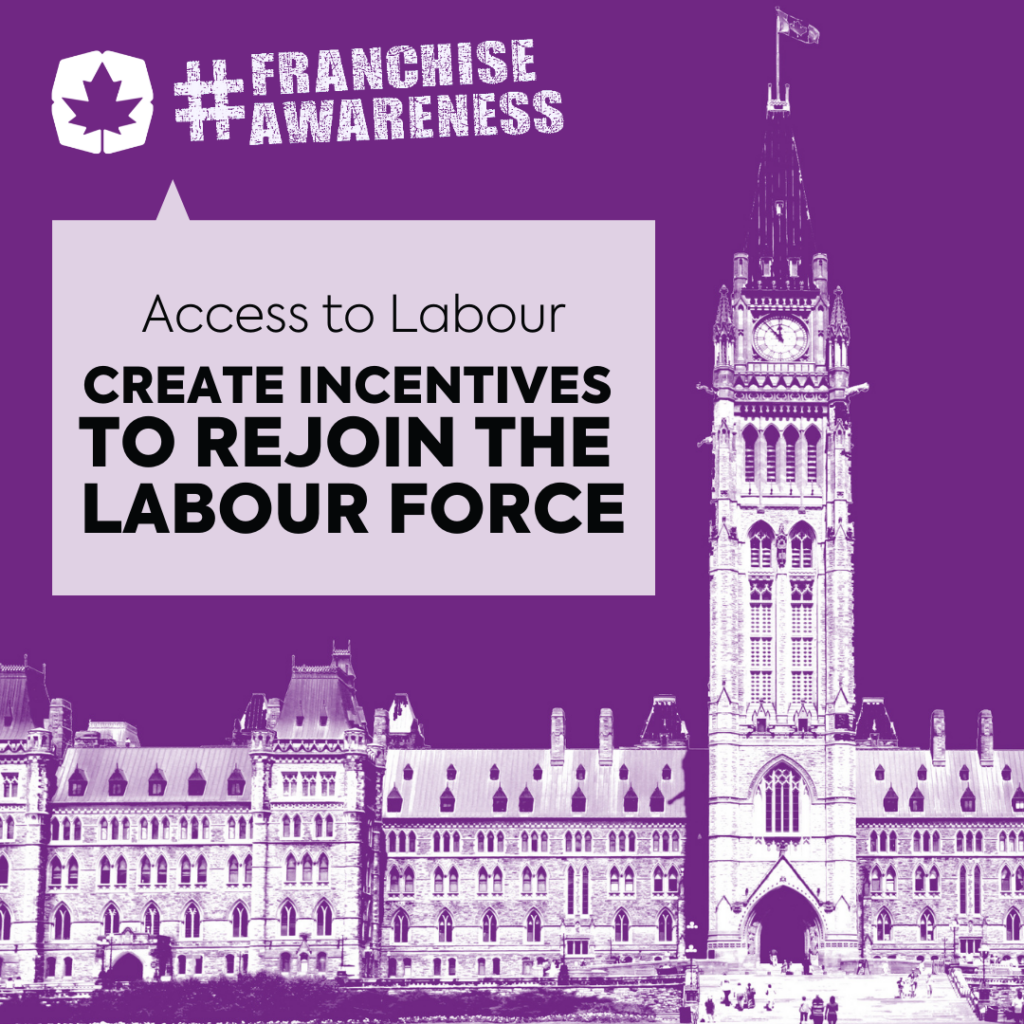 Access to Labour
Many franchised and non-franchised businesses are having trouble filling jobs at all wage levels. We are encouraging the government to make changes that will increase incentive for those looking for work as well as expand the pool of available workers in Canada.
---
Canada Digital Adoption Program
Technology and the pace of change has accelerated rapidly in the last few years. If you are having difficulty keeping up, or want to optimize the digital capacity of your business, consider applying for a Canada Digital Adoption Program (CDAP) Boost Your Business Technology.
If you have any questions about the grant, please reach out to digitaladoption-adoptionnumerique@ised-isde.gc.ca.
---
RELEVANT NEWS
Labour market shows signs of cooling, but wage growth could be concern for Bank of Canada
Economists had expected employers to add 25,000 jobs last month, while forecasting the unemployment rate to match the headline print. LEARN MORE
---
New temporary foreign worker pilot program to speed up approvals for some employers
The three-year pilot program is designed to reduce the amount of paperwork companies need to submit to justify bringing in outside workers. LEARN MORE
---
CORRA forecast curve holds clues about where interest rates could go next
Robert McLister provides an analysis of the current CORRA forecast and implications. LEARN MORE
App-based workers could earn higher minimum wage in B.C., but only sometimes
App-based workers could receive a minimum wage higher than workers in other sectors, but only for the time during which they deliver food or carry passengers, according to a discussion paper from the provincial labour ministry. LEARN MORE
---
Canada sheds jobs in July, unemployment ticks up to 5.5% as evidence of slowing economy mounts
The country lost a total of 6,400 jobs and the unemployment rate rose to 5.5 per cent, up from 5.4 per cent in the previous month, Statistics Canada reported Friday. Bay Street analysts were expecting a gain of around 21,000 jobs in July, according to Reuters polling. LEARN MORE
---
ADDITIONAL STORIES OF INTEREST
Howard Levitt: These are the biggest mistakes that employers make | August 4, 2023
---
CFA ADVOCACY ACCOMPLISHMENTS
The CFA is dedicated to guaranteeing that policymakers nationwide recognize the significant role played by the franchise business model in Canada's economy and its impact on the livelihoods of nearly two million Canadians employed in franchising.
Learn more about our recent advocacy accomplishments here:
2023 | 2022 | 2021 | 2020 | 2019
THE CFA NEEDS YOUR SUPPORT!
Be active, be engaged, and get involved with the CFA's advocacy work to help protect the franchise business model.
We need your donation to help support the work we're doing to protect, promote, and advance the franchise industry in Canada. By supporting CFA's advocacy with a financial donation, you can help augment and strengthen our advocacy initiatives.

THANK YOU TO OUR ADVOCACY CHAMPIONS