Discover Potential Funding Opportunities Through Canada's Business Benefits Finder
Search for relevant government programs and services for employers through Canada's Business Benefits Finder.
---
CFA'S ADVOCACY PRIORITIES FOR 2022-2023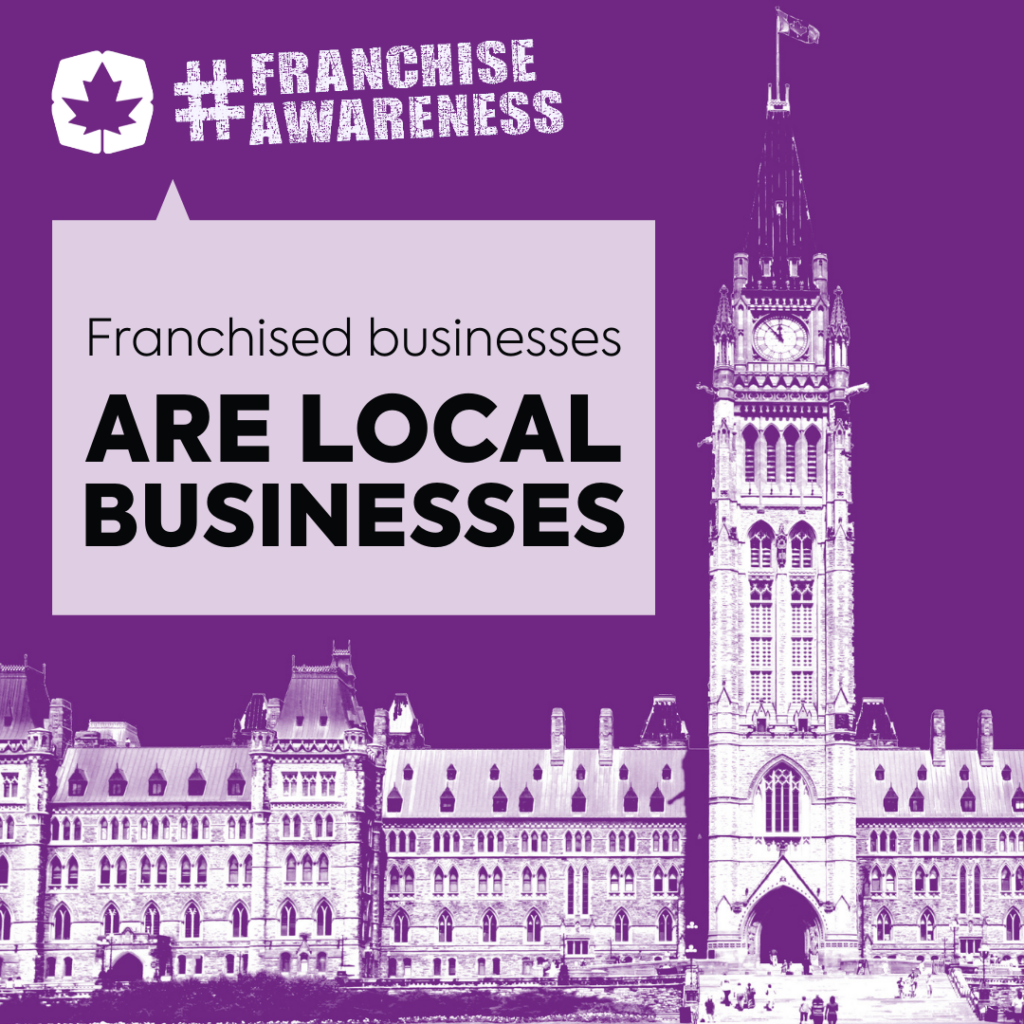 Educating Public Officials
There is a mistaken perception that franchised businesses are not local businesses. While many brands are recognized across the country and across the world, local stores are owned by franchisees that live and work in their communities, from coast to coast to coast.
Canada Digital Adoption Program
Technology and the pace of change has accelerated rapidly in the last few years. If you are having difficulty keeping up, or want to optimize the digital capacity of your business, consider applying for a Canada Digital Adoption Program (CDAP) Boost Your Business Technology. If you have any questions about the grant, please reach out to digitaladoption-adoptionnumerique@ised-isde.gc.ca.
---
RELEVANT NEWS
'I feel abandoned' — Businesses warn of bankruptcy as deadline to pay back COVID loans looms
Companies that can't meet the deadline will be charged interest of five per cent per year. In total, the program approved $49.2-billion worth of loans to around 900,000 businesses. Learn more.
---
Expect interest rates to remain high until 2025: former BoC governor
A prolonged period of heightened interest rates will be critical to Canada's central bank reaching its inflation target, a former Bank of Canada Governor said. Learn more.
Free Handbook on Climate Change and its Impact on the Workplace
To help workplaces prepare for potential challenges and impacts climate change can have on their workers and the work they do, the Canadian Centre for Occupational Health and Safety (CCOHS) has published a free Climate Change: Workplace Impacts handbook. Learn more.
---
Canadian Inflation Is About To Get A Boost Due To A Base Effect: BMO
A base effect that helped to lower the headline CPI growth is about to work in the opposite direction, which will appear as an acceleration of inflation. If the central bank doesn't navigate the issue carefully, it can turn into an actual problem, requiring higher interest rates. Learn more.
---
ADDITIONAL STORIES OF INTEREST
---
CFA ADVOCACY ACCOMPLISHMENTS
The CFA is dedicated to guaranteeing that policymakers nationwide recognize the significant role played by the franchise business model in Canada's economy and its impact on the livelihoods of nearly two million Canadians employed in franchising.
Learn more about our recent advocacy accomplishments here.