October 19, 2023
Canada's inflation rate dips to 3.8% in September, surprising analysts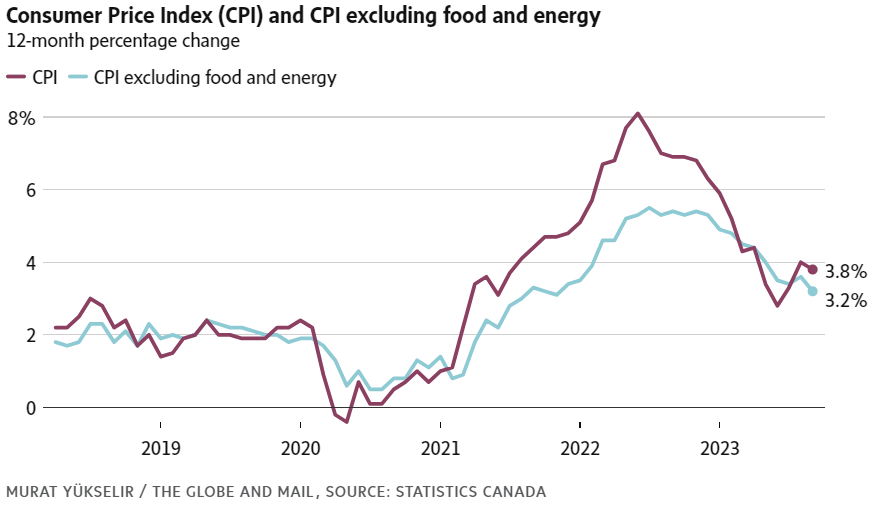 The Consumer Price Index rose 3.8 per cent last month from a year earlier, down from 4 per cent in August, Statistics Canada says in a report released Tuesday. Analysts on Bay Street were expecting the inflation rate to remain at 4 per cent. Unadjusted for seasonality, the CPI fell 0.1 per cent on a monthly basis.
---
CFA'S ADVOCACY PRIORITIES FOR 2022-2023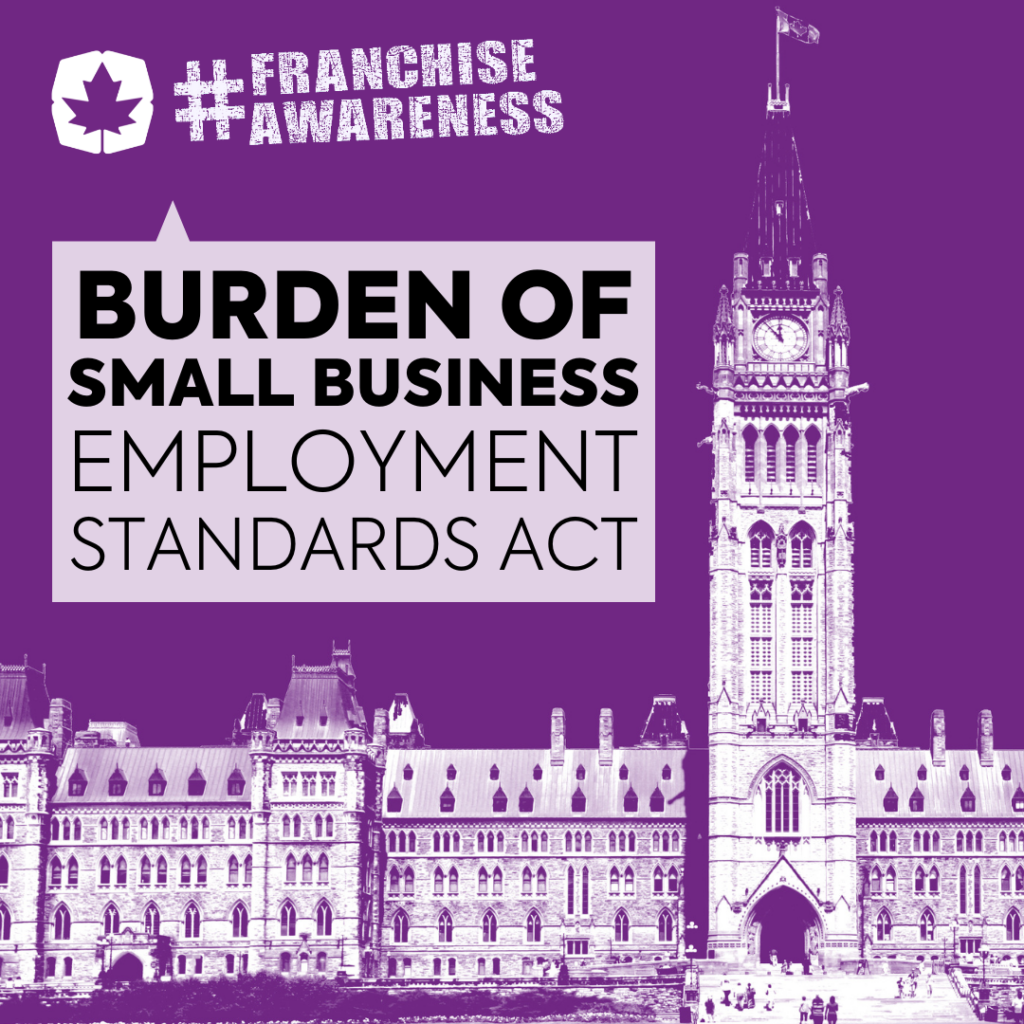 Burdens of Small Business: Employment Standards Act
The CFA calls on government to reduce red tape and regulatory burden for small business owners, like franchisees, by streamlining and simplifying the Act and information on its regulatory requirements.
---
RELEVANT NEWS
Opinion: Canada needs a 'more than dynamic' small-business sector
"We cannot afford not to keep that sector alive, and more than dynamic," Ms. Hudon said in an interview at The Globe and Mail's headquarters last week. "We need to better support SMEs, and help more SMEs."
---
Canada inflation slows to 3.8%, backing rate pause
Governor Tiff Macklem and his officials paused rate increases in early September, saying they wanted to see how the economy evolved. A surprise second-quarter economic contraction and employment losses in July had allowed them to look past an early-summer uptick in inflation.
---
Focus on grit, leadership skills could reverse Canada's entrepreneurship decline, BDC study says
BDC, a Crown corporation that lends to small and medium-sized businesses, conducted a study with researchers at the University of Montreal to look into why there are fewer Canadians launching businesses and what skills could be missing.
'Next move likely an interest-rate cut' — What economists say about the latest inflation numbers
The reading released by Statistics Canada on Oct. 17, was the first slowdown in the consumer price index since prices reaccelerated in July and August and came in lower than economists' estimates of four per cent.
---
How Small Businesses Can Stay Safe Against Cyberattacks
Data from the Insurance Bureau of Canada found that 41 per cent of small businesses that experienced a cyber attack had losses greater than $100,000. And Microsoft's John Hewie says the target on smaller organizations is only getting bigger.
---
CFA ADVOCACY ACCOMPLISHMENTS
The CFA is dedicated to guaranteeing that policymakers nationwide recognize the significant role played by the franchise business model in Canada's economy and its impact on the livelihoods of nearly two million Canadians employed in franchising.
Learn more about our recent advocacy accomplishments here:
2023 | 2022 | 2021 | 2020 | 2019
Thank You to Our Advocacy Champions


THE CFA NEEDS YOUR SUPPORT!
Be active, be engaged, and get involved with the CFA's advocacy work to help protect the franchise business model.
We need your donation to help support the work we're doing to protect, promote, and advance the franchise industry in Canada. By supporting CFA's advocacy with a financial donation, you can help augment and strengthen our advocacy initiatives. Learn more about our initiatives here.