October 26, 2023
Bank of Canada holds rate steady, trims growth forecast as inflation risks rise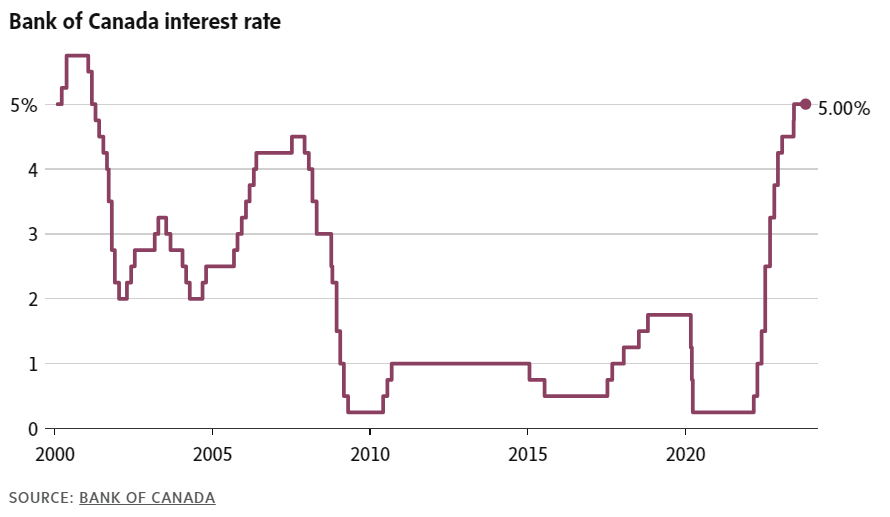 The Bank of Canada held its benchmark interest rate steady on Wednesday but left the door open to further increases, as its latest forecast showed a thorny combination of weaker economic growth and more-persistent inflation.
Canada Digital Adoption Program
Technology and the pace of change has accelerated rapidly in the last few years. If you are having difficulty keeping up, or want to optimize the digital capacity of your business, consider applying for a Canada Digital Adoption Program (CDAP) Boost Your Business Technology.
In addition to helping your business scale up its technology, and become more resilient and competitive, the program also offers wage subsidies to hire youth to support the implementation of new technology and strategies.
---
CFA'S ADVOCACY PRIORITIES FOR 2022-2023
Fair Treatment Under Environmental Legislation
The CFA recognizes the changing needs of the environment and applauds government measures to control climate change and other harmful man-made affects.
However, we remind the government to always consider the implications of their actions, including the costs and operational challenges associated with these goals.
---
RELEVANT NEWS
Increase in economic optimism stalls, rising interest rates seen as biggest challenge to economic growth: CPA Canada Business Monitor (Q3 2023)
Roughly one in five (19 per cent) respondents to the recent Chartered Professional Accountants of Canada Business Monitor Q3 survey said they are optimistic about the economy over the next 12 months, down from 28 per cent in the second quarter of 2023.
---
Central Bank Urges Wage Restraint Amid Inflationary Concerns In Canada
Charles St-Arnaud, chief economist at Alberta Central, has expressed concern over this surge, which has seen hourly wage growth for permanent workers rise over 5%, indicating an annualized increase of about 10% over three months.
---
Canada to barely escape recession as higher rates weigh on GDP, economists say
Gross domestic product will be flat this quarter and grow at an annualized pace of just 0.3 per cent in the first quarter of next year, according to the median response in a Bloomberg survey of economists.
Premiers ask Trudeau to extend COVID-19 small business loan repayment deadline
B.C. Premier David Eby said in a letter Friday signed by all the premiers that small businesses, like most other Canadians, are feeling squeezed by the rising cost of housing, groceries and other daily essentials, and just when they are starting to recover after the pandemic they are facing higher inflation and interest rates.
---
How are Canadian small business leaders feeling about their businesses and the broader Canadian economy?
Earlier this week, Abacus Data completed a national survey of Canadian small business entrepreneurs. The objectives of this study was to see how small business owners are feeling about their business and the broader economic environment, to explore generational differences in perceptions, and more.
---
CFA ADVOCACY ACCOMPLISHMENTS
The CFA is dedicated to guaranteeing that policymakers nationwide recognize the significant role played by the franchise business model in Canada's economy and its impact on the livelihoods of nearly two million Canadians employed in franchising.
Learn more about our recent advocacy accomplishments here:
2023 | 2022 | 2021 | 2020 | 2019
Thank You to Our Advocacy Champions


THE CFA NEEDS YOUR SUPPORT!
Be active, be engaged, and get involved with the CFA's advocacy work to help protect the franchise business model.
We need your donation to help support the work we're doing to protect, promote, and advance the franchise industry in Canada. By supporting CFA's advocacy with a financial donation, you can help augment and strengthen our advocacy initiatives. Learn more about our initiatives here.